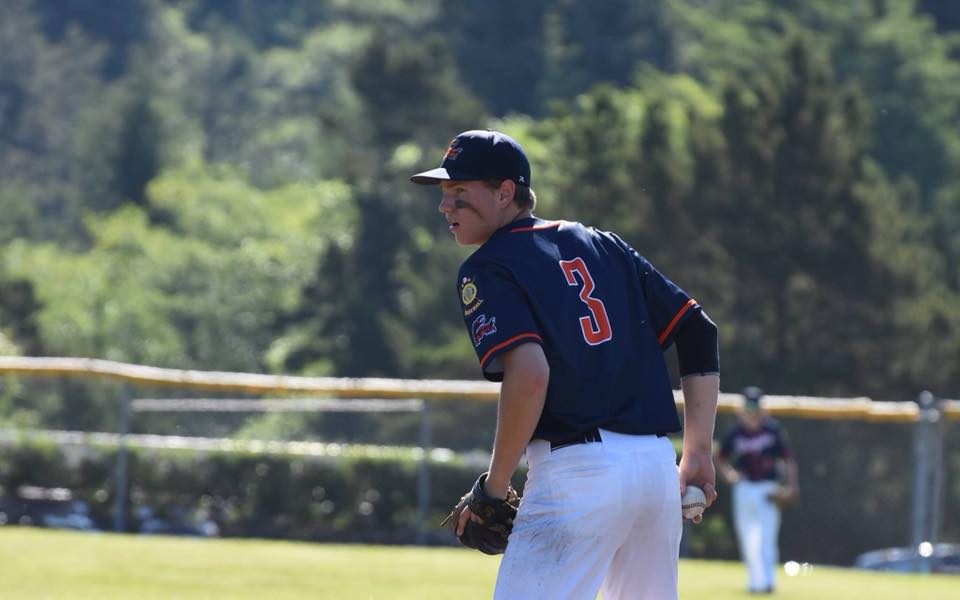 Clark Boys threw a no-hitter, and outfielder Joe Hixenbaugh and second baseman Cole Strober drove in two runs each Friday to lead the Mid-Coast Dungies to a 10-0 American Legion baseball victory over North Marion (Aurora) at Frank Wade Field in Newport.
Boys, a Newport High graduate playing for a Washington State club team, was supported by two hits each from catcher Griffin Lavigne of Reedsport High, infielder Bryce Bridge of Nea-Kah-Nie and Hixenbaugh of Blue Mountain Community College while improving to 7-1.
The Dungies lost for the first time this season, 6-3 Tuesday to the Post 20 Demarini Dirtbags at Wade Field.
Taft High graduate Josh Salsbery had two hits for the Dungies, who committed three errors in the game and fell behind 6-0 following a four-run fourth.
The Dungies responded to the defeat by beating the Eastside Cutters 11-0 Thursday behind two hits each from Hixenbaugh, Taft junior catcher Eli DeMello and Newport's Dylan Crowell at Madison High School in Portland.
Crowell drove in three runs and DeMello two for the Dungies behind pitchers JJ Russell of Eddyville High and Jacob Riley of Newport.
The Dungies return to action Monday against the 503 baseball club at 5 p.m. at Wade Field. The Dungies play the Mid-Valley Southpaws at 5 p.m. Tuesday at Wade Field, and in a 5 p.m. road doubleheader Wednesday at West Albany High School.
Coach Taylor Plesha's Dungies return to Wade Field for a 3 p.m. home game Friday against the Portland Baseball Club.