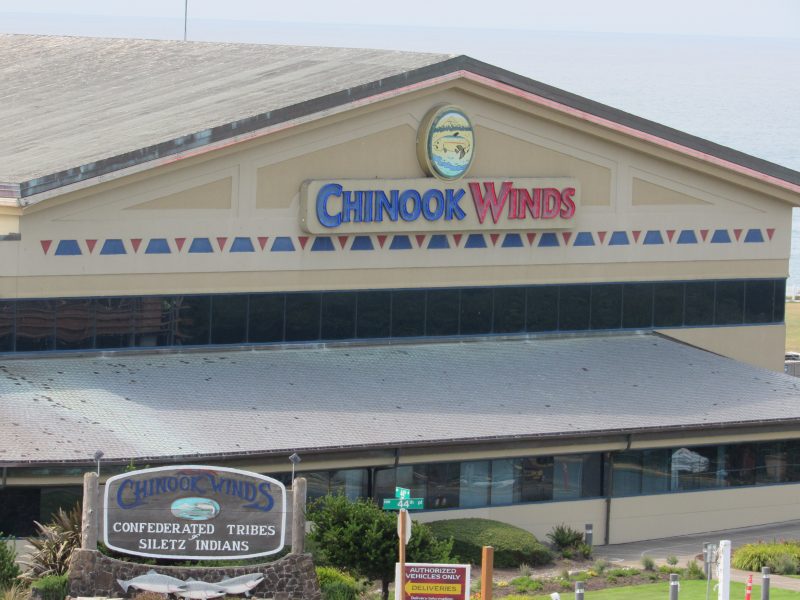 Chinook Winds Casino Resort announced Tuesday it will stay closed through at least April 15, lay off employees and cancel hotel bookings due to Covid-19.
The coastal attraction is the largest employer in Lincoln City and the extended closure affects hundreds of Lincoln City citizens.
A decision to shut down all operations took place March 17, with the Siletz Tribal Council and senior executive team setting a goal to re-open by April 1. Employees were paid throughout this initial closure, but Chinook Winds said it "made the difficult decision to temporarily lay off a majority of employees effective April 1."
The casino resort said the decision was based on their ability to provide a safe environment for employees and guests and would reopen as soon as the "crisis" was over and would "bring all employees back."
"We look forward to bringing the team back as soon as this crisis is over and it is safe to re-open," General Manager Michael Fisher said. Employees health premiums will still be paid throughout the closure.
All hotel reservations will be canceled automatically through the closure. Guests with a reservation after the April 15 will be notified of their reservation status if the closure is extended.
Chinook Winds has set up an employee webpage, a Facebook group and is texting its employees so they can receive updates on the casino resort's status and said the situation is fluid and will be regularly re-evaluated based upon the status of the pandemic.