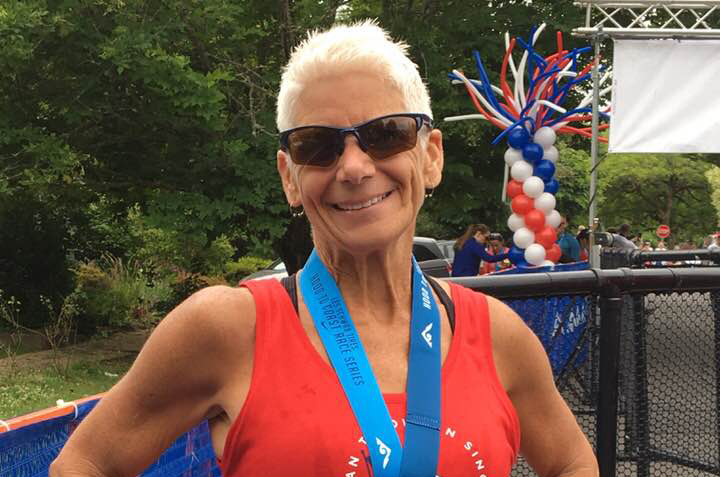 Lincoln City Community Center Director Gail Kimberling has crossed the finish line on her longtime career with the Lincoln City Parks & Recreation Department, announcing her retirement effective Sept. 14.
The renowned running enthusiast, track coach and former newspaper editor confirmed her retirement Friday while traveling to her family farm in northeast Oregon, where she will split time with coastal living after leaving her position with the City after more than 10 years.
"My decision to retire was based on several factors," Kimberling said. "Chief among them is a desire to enjoy life's adventures while still able and healthy. Also, the Community Center is in a good place under new Parks & Rec Director Jeanne Sprague and a very capable team. They all have many ideas and great energy for going forward."
Kimberling was managing editor of the Newport News-Times for nearly five years from March 2003 to January 2008 before taking over the position of Community Center director in February 2008.
Her duties at the Center involved tending to Lincoln City residents' recreational needs through swimming, weight and cardio workouts, gym activities, youth sports and numerous other special events.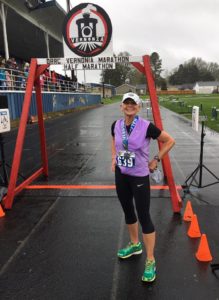 Kimberling, who has participated in 17 marathons and hundreds of half-marathons, triathlons and shorter races, including one at the Great Wall of China, attended the University of Oregon and Southern Oregon University.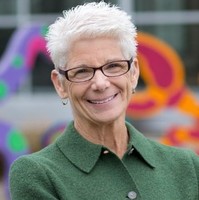 Kimberling accepted the Community Center post when it was created a short time after the expansion of the facility in 2005. She worked under former Parks & Recreation Director Ron Ploger until he retired in 2010. The Department was split following Ploger's retirement and became part of Public Works, and Kimberling oversaw Recreation. The Council voted to merge the departments again in fiscal year 2017-18.
Kimberling will return to writing for a local weekly paper, the Hells Canyon Journal in Halfway, Ore., during her retirement on the far eastern side of the state.
"I'm excited to go back to journalism," said Kimberling, who worked mostly as a reporter and managing editor for the News-Times, but also several years at the Lincoln City News Guard.
Kimberling came to Lincoln City in 1970 as a Taft High freshman. She and her husband Dave, a building contractor, graduated from Taft. They returned to the Coast after college to work and raise their family.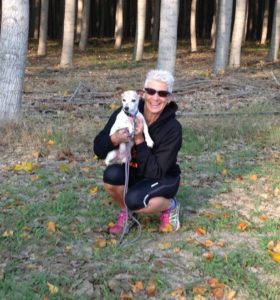 Kimberling was a stay-at-home mom to four children for 15 years before taking her first job as a part-time lifeguard and Water Safety Instructor at the new Lincoln City Community Center.
"I got into aquatics after volunteering during my children's school swim lessons," she said. "I continued to teach swimming while working for the News-Times, until reporting became a full-time job."
She accepted the Community Center post when the position became available at about the time community newspapers were downsizing and facing financial crisis.
"I decided to try something new and closer to home where I could use my management and marketing skills," she said.
Kimberling said she has been blessed to have worked with supportive city managers and city councils during her tenure as Community Center director, and even more fortunate to have had a versatile and hard-working team around her.
Together, they accomplished many things, she said. Included were the installation of a new energy-efficient boiler; installation of energy-saving LED lighting; installation of the Jumbotron; conversion to ultra violet and cal-hypo sanitation for the pools; significant growth in youth sports and RecKids participation; and overall growth in memberships and usage.
Under Kimberling's leadership, the Community Center was able to forge many beneficial relationships with public and private entities, including the Lincoln County School District, Samaritan Health Services, Oregon Cascades West Council of Governments, the American Red Cross, AARP, the Lincoln City Swim Club, Lincoln City Senior Center, and more.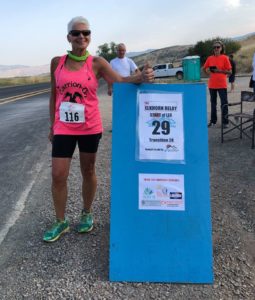 Kimberling founded the annual Lincoln City Half Marathon and 10K and the annual Jingle Bell Jog. She started middle school cross country and track and field after the programs were cut by the School District during difficult financial times. The races and running programs are now overseen by Recreation Supervisor Boone Marker "and a group of very capable volunteers," she said.
Two of the Kimberling's grown children still live in the Lincoln City area. They also have a daughter in northeast Oregon, while their youngest son is a career Air Force bomb disposal technician stationed in Okinawa. The Kimberlings have 11 grandchildren, ages 1 to 17.
"Retirement will enable me to spend more quality time with family, along with training for running races and other events," she said. "The decision to retire is not an easy one. I will miss the daily interaction with the Community Center team and our many customers. At the same time, I am excited to see what this new chapter has in store for us."