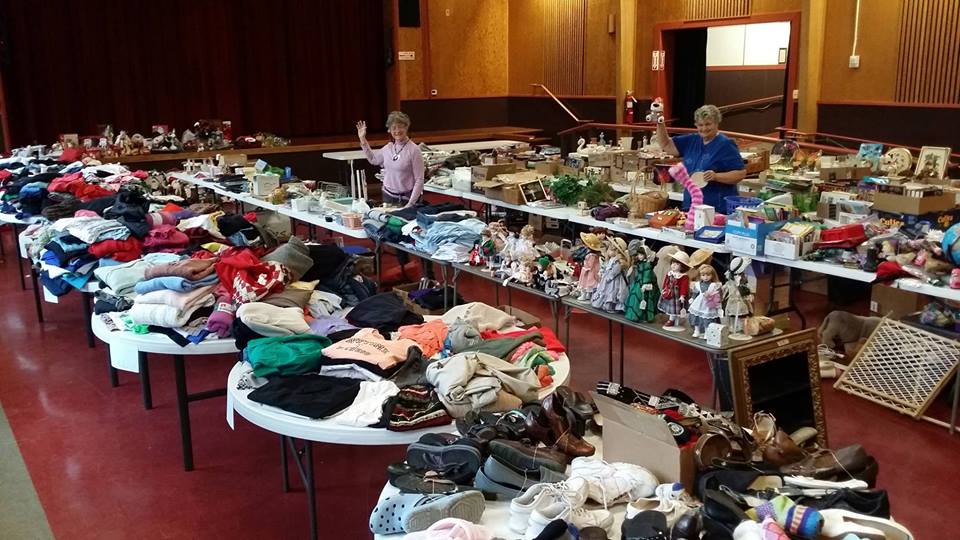 The Lincoln City Cultural Center is accepting items for its ninth annual Winter Rummage Sale.
The sale will be held from 9 a.m. to 3 p.m. Friday, Jan. 18, and Saturday, Jan. 19, at the Cultural Center, 540 NE Highway 101.
"We'll take your used items –- clean and in good repair -– and turn them into concerts, art shows, workshops and children's programs," LCCC Executive Director Niki Price said.
All proceeds will fund the Cultural Center's operations, including exhibits, classes, children's programs and more.
The LCCC was site for nearly 400 programs in 2018, its busiest year on record. Bringing in an annual windfall of approximately $5,000, the rummage sale is among the Center's biggest fundraisers.
The effort is led by volunteer Clarissa Gillis, who will price donations of housewares, small appliances, light furniture, electronics, bed and bath items, books, DVDs, CDs, children's toys, boxed games and puzzles, knickknacks and clean clothing in good repair. The sales committee also needs clean plastic bags for use in the sale, and volunteers to sort, lift, cashier, bag and clean.
Donations will be accepted from noon to 4 p.m. Monday through Thursday, Jan. 14-17, at the Center's east entrance. Cash, checks and credit cards will be accepted.
Limited pickups may be available in the North County area. To schedule, call the Center at 541-994-9994 or Gillis at 541-764-2260.