Two men were arrested Friday night by Lincoln City Police for theft of a paddle boat from a Devils Lake resident.
Former Lincoln City Mayor Don Williams said he was in his living room Friday night when he heard a man screaming, so he went outside to see two officers helping a man from a paddle boat onto a dock.
"This was theft of a paddle boat," Officer Hayden Tolzman said. "They were towed back by a neighbor. We have two in custody."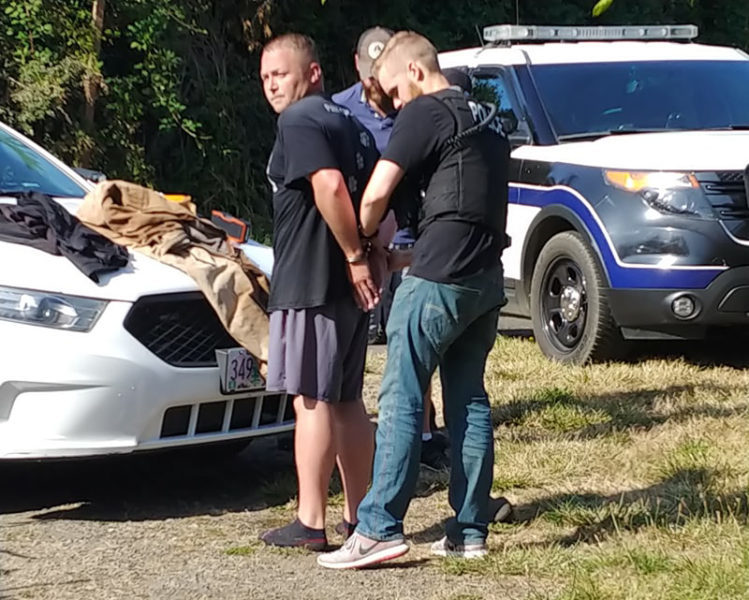 According to Williams, the paddle boat was allegedly stolen sometime Thursday night from his neighbor at the end of NE 6th Drive on Devils Lake.
The owner's neighbor was kayaking on the lake Friday when he saw the two men with his neighbor's paddle boat. He ordered the men to paddle back to the dock and ended up towing them while he called police and alerted the owner.
Williams said another neighbor had alerted the owner that the paddle boat was missing Friday morning, but nobody knew what happened to it until the men were spotted Friday on Devils Lake. Williams said the neighbor who towed them in said they were drunk and took it in the middle of the night.
"I'm not sure if they'll be charged with piracy or not," Williams said.
"With strains of the Hues Corporation's Rock the Boat running through my head, I was glad that Lincoln City is once again safe from the scourge of piracy on Devils Lake," he said.