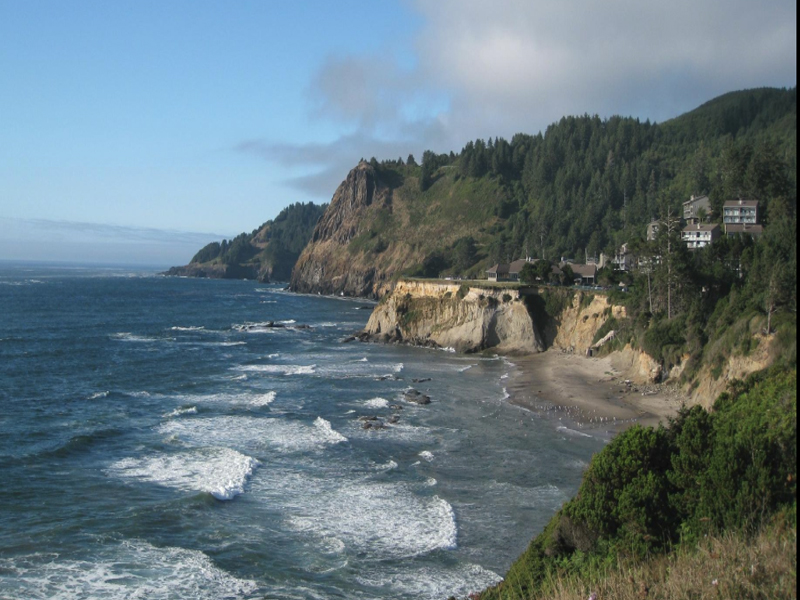 Toren Stearns, a 30-year-old Corvallis doctor, was declared deceased at a Newport hospital Saturday after a U.S. Coast Guard helicopter responded to reports of an unconscious man in the water at Devils Punchbowl.
Depoe Bay Fire District arrived first on the scene at approximately 3:30 p.m. in response to reports of a surfer in distress at the popular surfing spot near Otter Rock about 18 miles south of Lincoln City.
The caller said it appeared the surfer had lost his board and was trying to swim to shore but was continually battered by waves.
"The sea was rougher than normal, and that may have played a part in this," a Depoe Bay fireman said. "If he became separated from his board, then he was probably trying to swim and could have been caught in the nasty riptide at that spot until he got exhausted."
A U.S. Coast Guard MH-65 helicopter was dispatched from Newport, located the man at 4:14 p.m., and deployed a rescue swimmer. With assistance from a local surfer, they brought the unconscious man back to the beach on a surfboard.
The USCG helicopter flew the man to Samaritan Pacific Communities Hospital in Newport, where he was pronounced dead. His cause of death was later announced to be by drowning.
According to Oregon State Police, Stearns had left his dog on the beach while he surfed. The animal was cared for by the Lincoln County Animal Shelter while his family was notified.
Oregon State Police, Depoe Bay Fire and Rescue, the U.S. Coast Guard, the Lincoln County Sheriff's Office and Lincoln County Animal Shelter all participated in the handling of the incident.