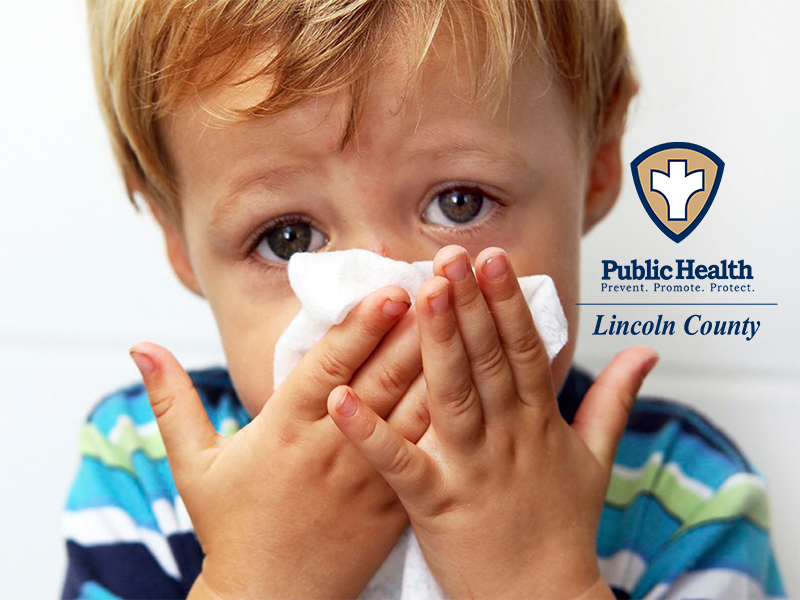 Lincoln County Health & Human Services has received reports of four flu outbreaks in the past three weeks. The schools affected are Eddyville Charter School, Sam Case Elementary, Newport Middle School and Yaquina View.
A norovirus outbreak is now closed with no new cases reported since March 12.
The best way to protect against the flu is to be vaccinated. Additional steps people can take to protect themselves and others from the flu are to:
Wash hands often with soap and water, or use an alcohol-based hand sanitizer.
Cover coughs and sneezes.
Stay home when sick.
Avoid touching your eyes, nose and mouth.
Keep surfaces that may have flu germs on them cleaned and disinfected. With the flu season still going, it is important for those who are sick with the flu to know how to take care of themselves and how to avoid spreading the flu to others.
"Most people will recover in a couple of weeks, and if they have mild illness do not need to go to the emergency room," Communicable Disease Nurse Mollie Vance said. "If the signs of flu are mild, the best thing to do is to stay home, rest and avoid others. If you are at high risk or concerned about your illness, call your healthcare provider."
Even though most people only have mild illness, some people with severe illness do need emergency care. Adults having a hard time breathing or shortness of breath; pain or pressure in the chest or abdomen, sudden dizziness, confusion, severe or persistent vomiting, purple or blue discoloration of the lips, or seizures should be seen promptly. This is also true for people with flu who get better, then have a fever and cough that return.
When more people are vaccinated against the flu, less flu can spread through the community. People can receive vaccinations from their Primary Care Providers, Lincoln County Health Centers (541-265-4947), Lincoln County Public Health Department has vaccine for people 65 years and older (541-265-4112) or local pharmacies. The following link provides a list of local pharmacies: https://vaccinefinder.org/ Please call providers and pharmacies beforehand to ensure they have the flu vaccine available.
Children should be seen urgently if they have fast or troubled breathing, bluish skin color, are not waking up or interacting, become so irritable that they do not want to be held, or a fever with a rash.  They should also be seen if symptoms of the flu get better, but then come back with a fever and cough. Infants should get medical help right away if they are unable to eat, have a hard time breathing, do not have tears when they cry, or have many fewer wet diapers than normal.
People at higher risk of severe illness from influenza include: people age 65 years or older, children, pregnant women, and those with chronic medical conditions or weak immune systems. These people should talk to their healthcare provider if they develop fever along with cough or sore throat. These may be signs of the flu, and these folks might benefit from early treatment with antiviral medicine.
People who have been sick should protect others from the flu. They should stay home for 24 hours after their fever is gone, wash their hands often or use alcohol rubs when soap isn't available. They should also cover their nose and mouth with a tissue or their elbow when they cough or sneeze. Once they are better, those who have the flu can get a flu vaccine to avoid getting sick with other types of flu and to help protect others.