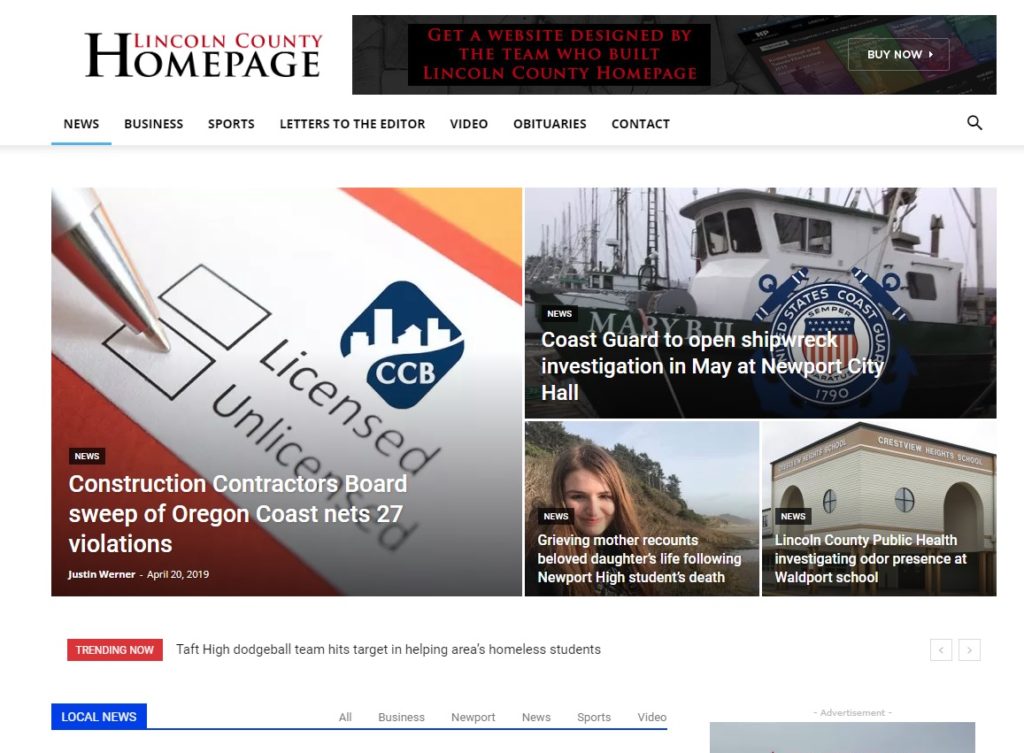 Lincoln City Homepage is pleased to introduce Lincoln County Homepage, a dedicated Internet site developed to help cover and categorize news affecting areas outside of North County.
While founder, owner and publisher Justin Werner will continue to emphasize coverage of his hometown at his parent site, LincolnCityHomepage.com, news, alerts and information of numerous topics of interest to residents from throughout the county will be available to readers in the coming weeks and months. These include local government, law enforcement, public safety, health care, business, entertainment, human interest, opinion and more.
"This is a natural evolution for the company," Werner said. "Now we can delegate our local articles to Lincoln City Homepage and the larger county stories to the new website. It will be seamless and should help the reader quickly identify what matters most to them."

Lincoln County Homepage, which will be under construction for the next several weeks, is also pleased to announce the return of a scaled-down version of SportsLincolnCounty,com, an Internet site founded by Homepage Executive Editor Jim Fossum that documented youth and high school athletics throughout the county for two years beginning in 2015.
Lincoln City Homepage also operates Lincoln City Homepage Community, an interactive Facebook group that shares news and items of discussion among residents of North County.
Homepage does not expect but apologizes in advance for any interruption of service or reduction in performance speed the process of building the site may cause.