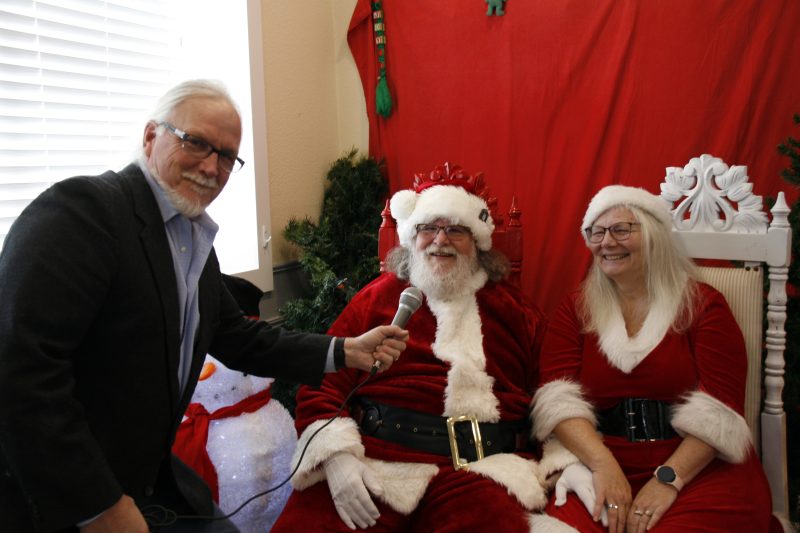 In an interview you will see only on Lincoln City Homepage, I sat down for a chat with the Jolly Old Elf, Santa Claus and Mrs. Santa Claus.
Homepage:  So Santa and Mrs Claus, how are you two doing?
Santa:  "Ho, ho, ho!  We are doing very well!  Thank you for asking.  Here, have a candy cane."
Homepage:  Thank you Santa.  My first question has to be, how did you fare during the covid drama?
Santa:  Ho, ho, ho!  Well, it was a little more difficult to get around and we had a few fewer stops so the reindeer put on a little extra weight, but I think we are all ready for a full strength Christmas Eve workout!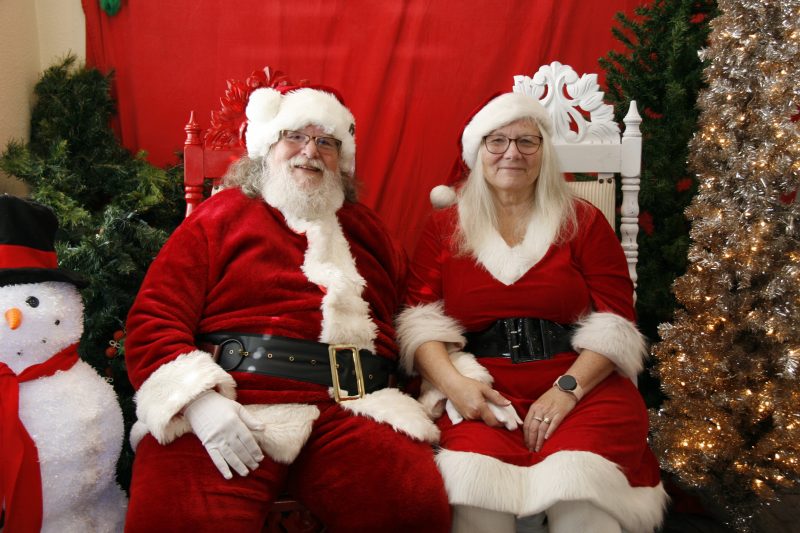 Mrs. Claus:  (Whispering) "It will be nice to get him out of the house."
Homepage:  "Santa, with so many manufacturers having their supply chains disrupted, how are you and the elves keeping up with demand?"
Santa:  " Ho, ho, ho!  What a great question and so thoughtful of you to ask!  Because we rely almost exclusively on magic to produce our toys, there have been no shortages at the North Pole-so long as the children believe in us."
Homepage:  "That leads me to my next question Santa, do children still believe?"
Santa:  "Ho, ho, ho!  Well yes they do!  Some come and some go, but the Spirit of Christmas never completely fades away."
Homepage:  "Santa, what is the number one request you have received this year?"
Santa:  "Ho, ho, ho!  It makes my heart so glad when I hear so many children and grown ups alike asking for world peace.  I, of course, tell them that I want the same, but I'm not in charge of that.  Then the kids usually ask for a phone or video game console."
Homepage:  "Are you able to keep up with the demand for electronics?"
Santa:  "Ho, ho, ho!  Well, of course!  95% of electronics is magic anyway but in the off season I send the elves to California for some intensive programming training and we're good to go!"
Homepage:  "Speaking of electronics, Santa, have you made any upgrades to the sleigh?"
Santa:  "Ho, ho, ho!  Why yes I have!  I just added a new GPS and dash cam (you'd be surprised by how many people claim that Santa damaged their roofs).  And for Mrs. Clause, I had the elves install heated reins and seats.
Homepage:  Well, Santa and Mrs. Claus thank you so much for taking the time out of your visit to Lincoln City to talk with us.  One last question, if I may;  where do you vacation after Christmas?  Where does Santa Claus go to relax?"
Santa;  "Ho, ho, ho!  Florida.  We have a vacation house near Boca Raton.  Six weeks of sunshine and relaxing with friends.  We play a lot of cards and walk on the beach."
Homepage:  "Thank you Santa, thank you Mrs. Claus.
Santa:  "Thank you and merry Christmas to all!"