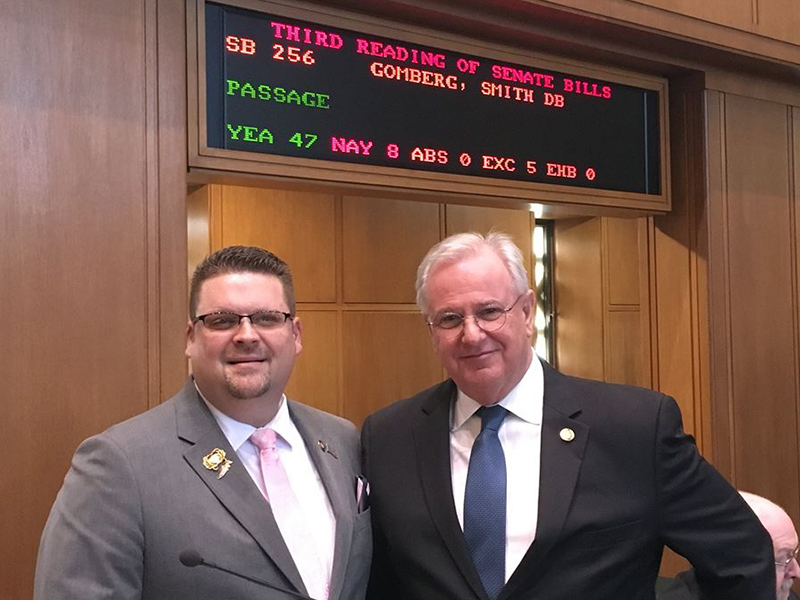 The state House of Representatives passed legislation Tuesday to ban offshore oil and gas drilling in Oregon.
"The potential and irreversible effects of oil pollution on marine ecosystems and maritime economies do not warrant the questionable, short-term benefits that might be gained from offshore oil and gas exploration," Rep. David Gomberg (D-Otis) said, citing a Coastal economy worth $2.5 billion that supports 33,000 jobs.
"I live at the Coast," he said. "Our natural resource industries, fishing and shellfish, our tourism industry, and our retirement industries rely on the beauty and the clarity of our coastline.
"Visitors come to see our magnificent vistas and the sun and moonlight glinting off the waves. They don't come to see the glaring lights of oil rigs. I've said it before and I'll say it again. Oil drilling off our Oregon coastline? Not now. Not ever!"
Senate Bill 256, introduced by Gomberg, Sen. Arnie Roblan (D- Coos Bay) and Rep. David Brock Smith (R-Port Orford), shared 19 additional sponsors opposing offshore drilling issued by Gov. Kate Brown through an executive order last October.
The bipartisan measure prohibits Department of State Lands from leasing submerged and submersible lands within territorial sea for exploration, development or production of oil, gas or sulfur in territorial sea or for activities in furtherance of exploration, development or production within federal waters adjacent to territorial sea.
The bill passed the Oregon Senate on Feb. 19.
This post will be updated