Publisher's note: Due to a high-volume of emails received, multiple stories and investigations underway and minimal staff, we missed this email from a member of the Oregon House of Representatives. Sorry about that David Gomberg.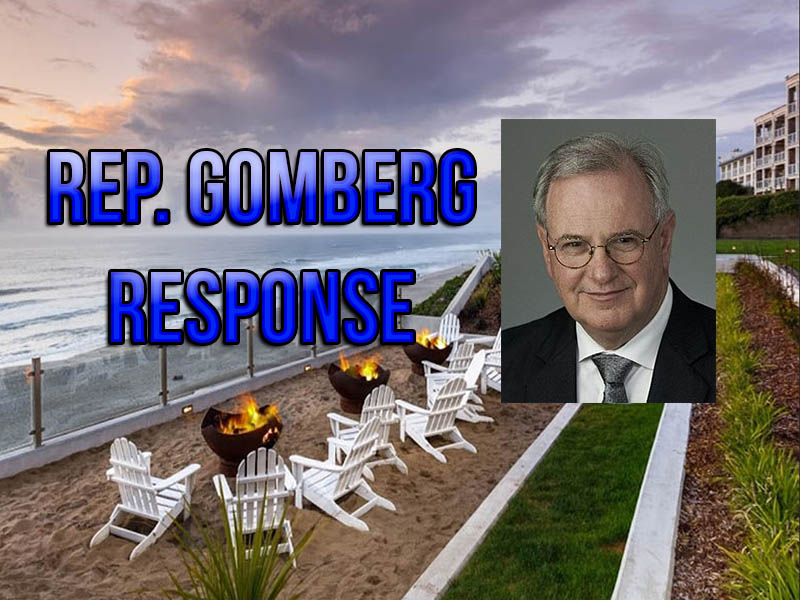 Lincoln City Homepage sent an email to Oregon Rep. David Gomberg Friday asking what could be done about hotels and vacation rentals remaining open in Lincoln City.
The email was sent Friday at 6:13 p.m.
David,
I have received so many emails concerning Lincoln City's hotels and VRDs remaining open in contradiction to social distancing.
Where do you stand on this issue? Can you do anything about it?
Lincoln City hospitality industry remains open amid wave of closures
Gomberg responded an hour later with the following:
Thanks for your note, Justin. 
We are facing a serious situation and the state is taking serious steps to address it. Closing schools, closing restaurants and bars, prohibiting gatherings over 25 people are all measures that will affect our local economy and the people who live and work here. We have gone from zero to 20% unemployment overnight.
Fortunately, we have no confirmed positive cases here in Lincoln County. Yet. I believe we will. And when we do, our medical facilities and staff will be sorely strained.
There is no vaccination and no cure. We can only try to manage the problem and help people with the most serious infections if we slow the spread of this virus. That's why "social distancing", hand washing, and other precautions are so important.
I know businesses are hurting. I know people are hurting and worried about paying bills. But having more people here only increases the potential for even more harm very soon. I just don't understand during this evolving crisis, why anyone would encourage and advertise for more visitors.
I am grateful to those who are taking constructive steps to protect their families, neighbors, or employers at significant personal cost. I will do all I can to help them recover through policies and payments. We will get through this. But we do so by helping each other.
Phone your neighbors who may need help getting groceries. Give blood. Buy a gift card to celebrate with later. Purchase only what you need. Because the next person in line needs toilet paper too!
I've spoken with the Governor's office. All coastal representatives have. I believe that if people do not behave responsibly, that the State may be forced to take broad action. That could be worse for us here at the Coast.
Tom McCall once famously said, "Please visit Oregon but for heaven's sake please don't move here". I'm saying, please visit Oregon but for heaven's sake not right now. Stay home. Stay safe. Come and see us when this is over and we can celebrate together!