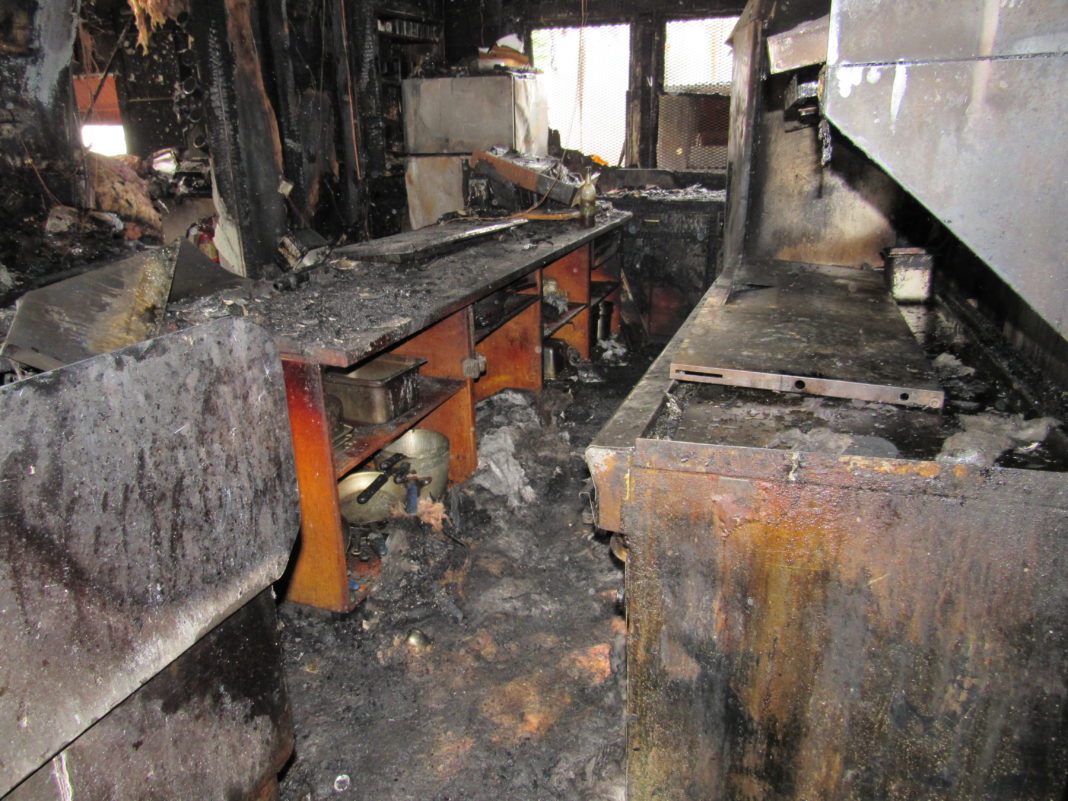 Two insurance companies have determined that a grill ignited a roll of paper towels and started the Fourth of July fire that gutted the Otis Cafe, sources said Wednesday.
Meanwhile, fire officials said they were awaiting forensic evaluation before determining the cause of the blaze at the popular restaurant at 1259 Salmon River Highway, five miles east of Lincoln City.
"We have not made a final determination on the cause of the fire yet," North Lincoln Fire & Rescue Fire Marshall Ed Ulrich said. "The insurance companies may reach their own conclusions."
Ulrich said they were waiting for a forensic team to recover video from the security cameras, which were partially damaged by the fire.
"A certain level of technical expertise is required to recover the video from the security system," he said. "It's going to take a bit more than hooking it up to a new set of cables."
Liberty Mutual and Mutual of Enumclaw agents were at the restaurant Wednesday, along with Oregon State Deputy Fire Marshall Shannon Miller.
Otis Cafe owner Jeff England said the fire inspector for his insurance determined a pilot light caught the corner of a paper towel.
"The grill was not left on," England said. "It was a pilot light that caught the corner of a paper towel roll that unfurled from its perch above the burner."
Historic Otis Cafe to rise from ashes following Fourth of July fire