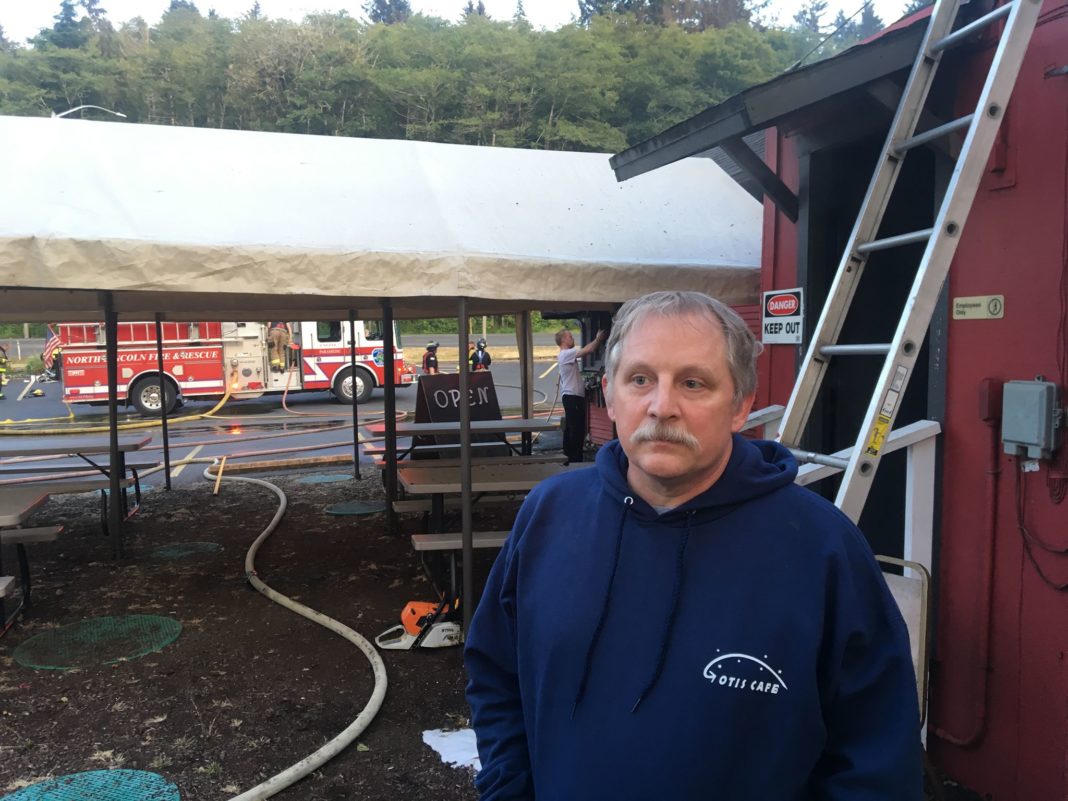 North Lincoln Fire & Rescue units swarmed the Otis Cafe shortly before 8 p.m. Thursday to combat a fully involved fire at the iconic restaurant.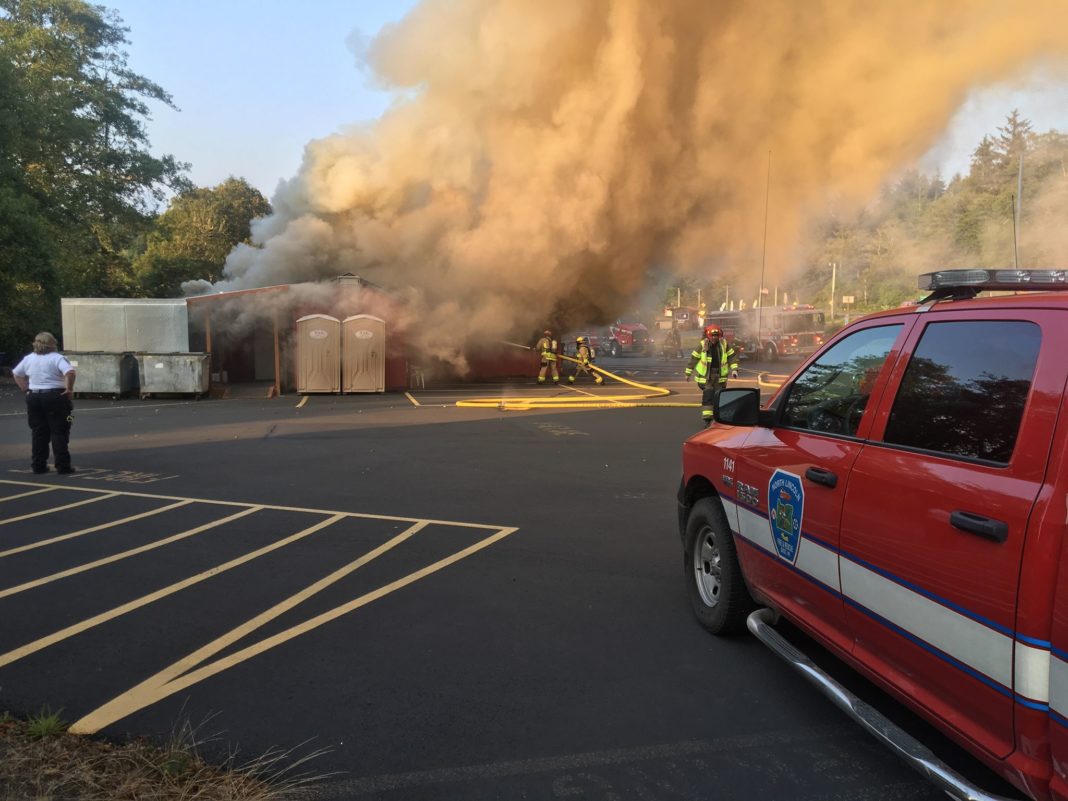 "It's really bad and there's smoke pouring all over the place," Otis Pizzeria owner Gary Fromm said as he watched the scene unfold. "I'm just glad nobody was hurt."
"I am numb," Otis Cafe owner Jeff England said. "That's the only thing I can say to describe where I'm at right now. I've got many community members surrounding me and I'm numb that I can't open tomorrow."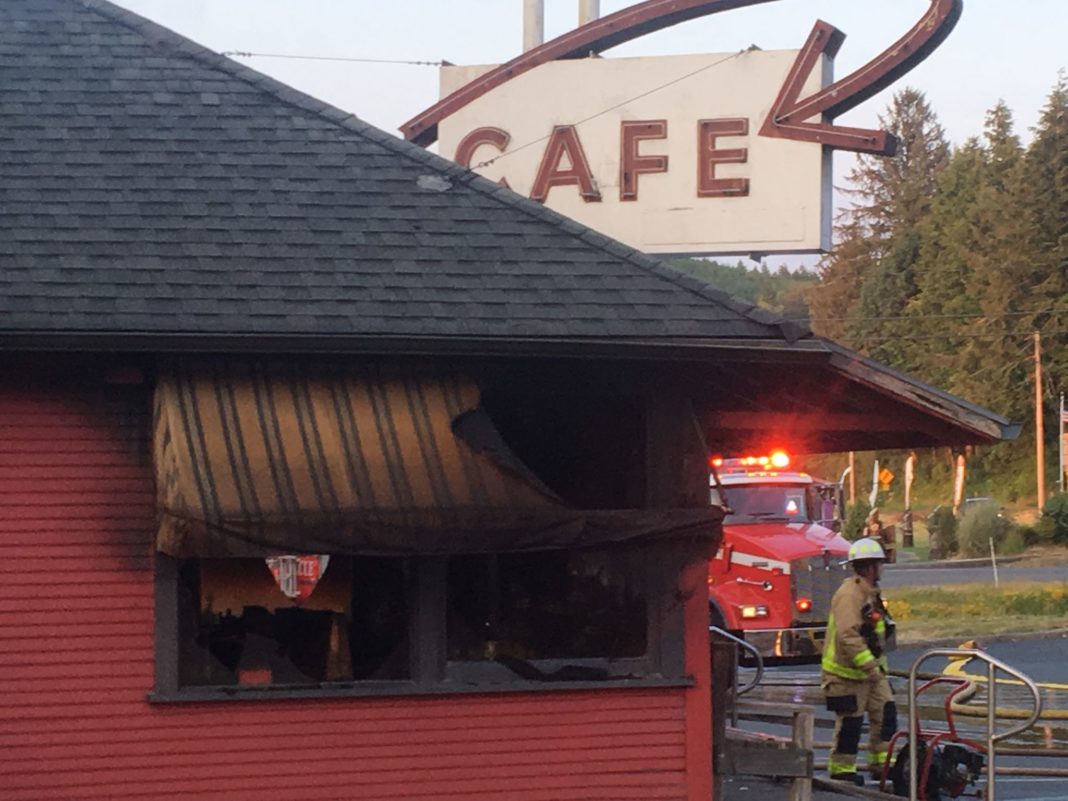 "This is so disappointing because we were all geared up for a big weekend," England said. "The fire department is investigating and we will be doing our own investigation."
NLFR responded with the bulk of their assets and put out the blaze that nearly gutted the inside of the nationally renowned restaurant.
"It's fairly gutted. It's not pretty. Hopefully we can get it up and running as soon as possible," he said.
"One of the guys from the cafe said he saw flames coming out of the middle of the stack in the back," Fromm said. "A lot of people are hurt today. People don't have jobs anymore. I want to rebuild as soon as possible because there's a lot of people who love the Otis Cafe."