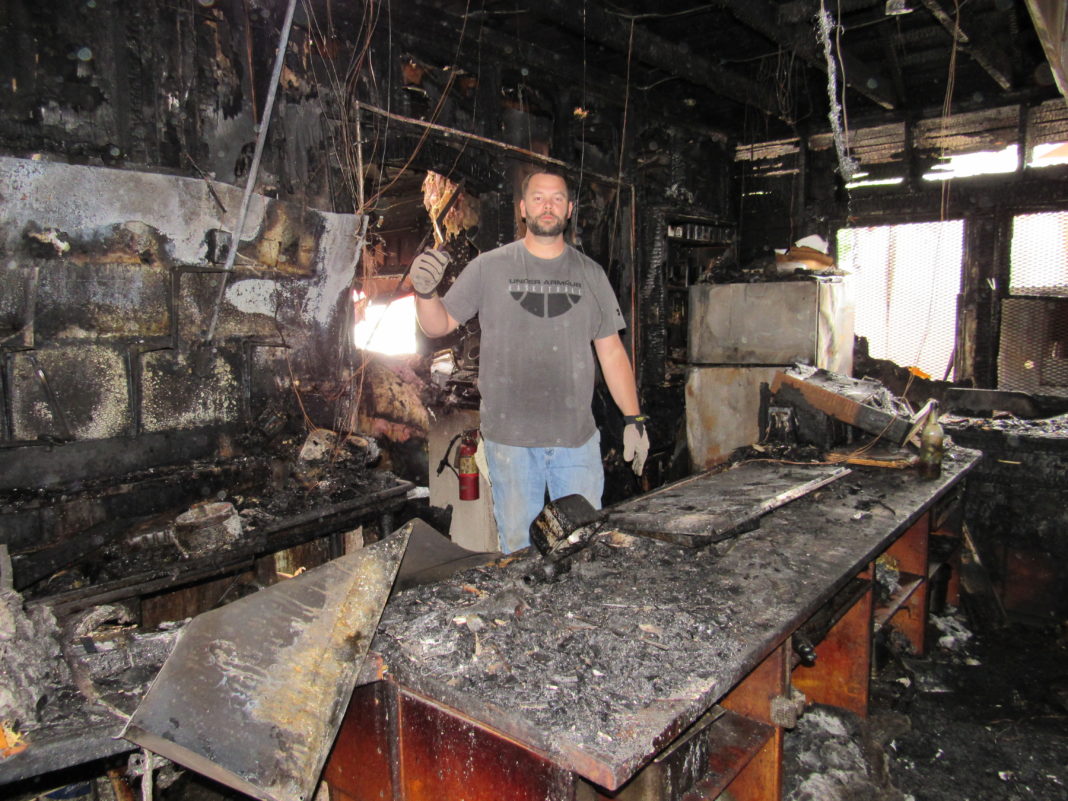 A baker's utensil survived, but little else remained Friday following a Fourth of July fire that gutted the iconic Otis Cafe.
"Look, my spatula made it!" Bakery Manager Noah Dixon exclaimed.
The storied Otis Cafe at 1259 Salmon River Highway, five miles east of Lincoln City, was consumed by fire Thursday, but talk of rebuilding the popular family eatery is already in the oven.
"It's definitely going to happen," Otis Cafe Manager Tye England said. "We'll have to get everything done and processed through insurance, but once that's done, hopefully, we will be able to rebuild on the same spot and do what we've always done — serve good food."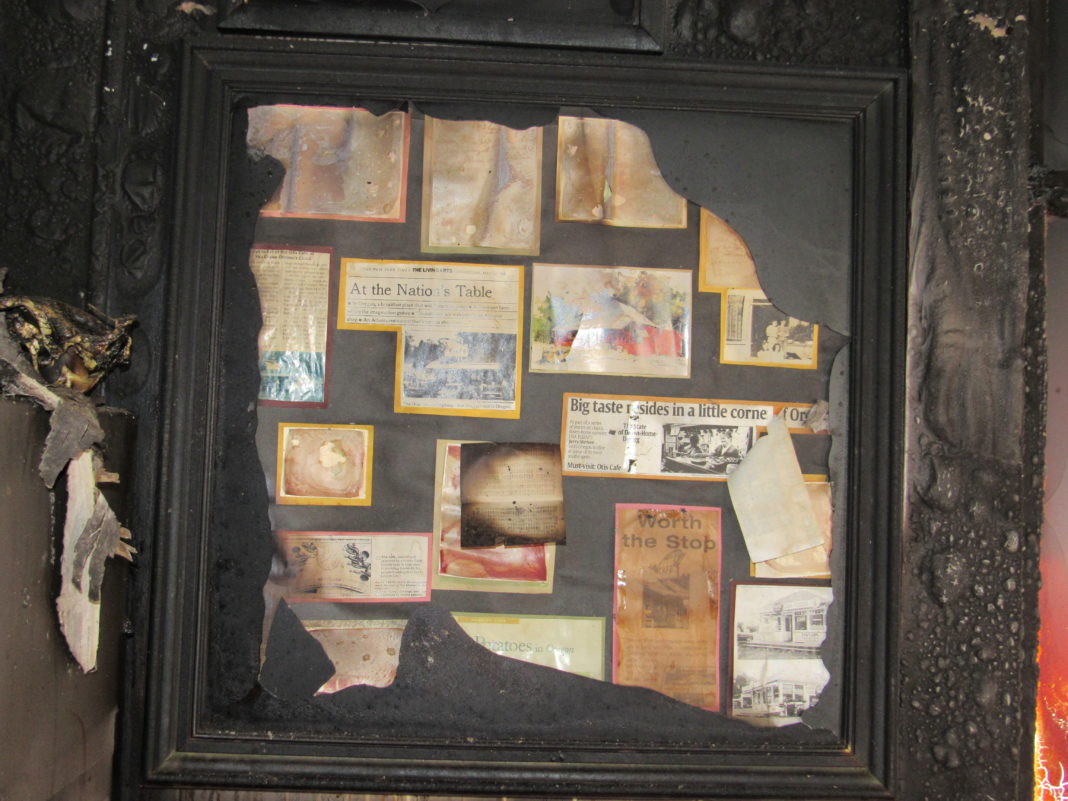 The Otis Cafe, which is renowned for its "Black Molasses Bread, German Potatoes and pies so good they should be illegal," has been a destination for foodies across the nation.
Multiple articles have been written about the longtime American comfort food spot, which has been around since the 1960s. The building, which seats 25 to 30 customers in cozy confines, was constructed in the '20s and served as the "Otis Oasis" bar for a time.
When the public learned of the tragedy, an outpouring of support flooded social media, with many requesting to make donations to rebuild.

England said he was shocked to learn the business was on fire.
"I couldn't believe it was real," he said. "I was all the way at the other end of town and I could hear the sirens just blaring in the distance and I knew."
As contractors boarded up the place Friday, the England family and employees were allowed inside to sift through the ashes.
Dixon said he was alerted by staff that the restaurant was on fire.
"I got a call from one of our waiters, Jake. He told me the cafe is on fire and I was like, 'No, it's not, you're joking.' So I came out there and fire trucks were hosing it down. I ran around the building checking stuff out and it was pretty bad."
Fire investigators worked all morning Friday to establish a cause for the fire and finished around 1 p.m..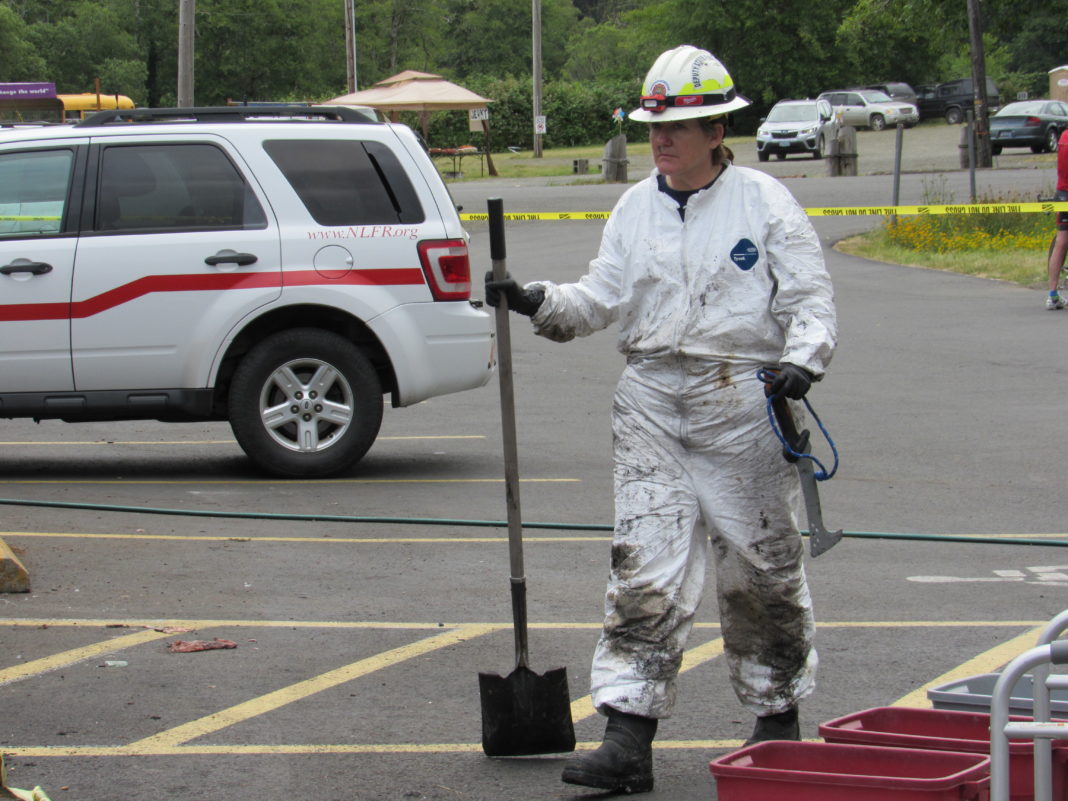 "The fire originated in the kitchen. We have a working theory, and are waiting to hear back on that," North Lincoln Fire & Rescue Fire Marshall Ed Ulrich said. "At this time, there are no signs that this is criminal."
"I got a call that the Otis Cafe was on fire, and, by the time I got there, there was one fire truck on scene," Otis Pizzeria owner Gary Fromm said. "After that, we had pretty much every fire truck from Lincoln City here. All the guys put on masks and there was black smoke — horrible — and they went in and I have to commend those guys because I would have to think twice about going into a building like that. The smoke was so thick and black — just toxic. It was really engulfed."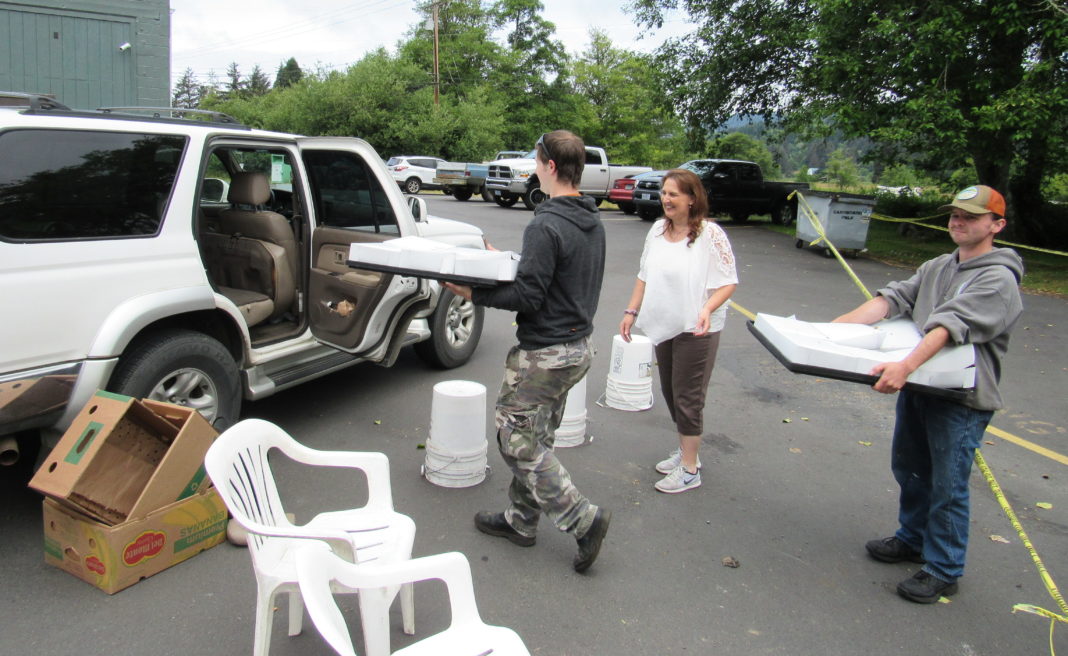 Even the raging fire couldn't extinguish all business activity at the restaurant, however.
One couple, who had ordered 17 pies for a 1 p.m. wedding in Neskowin, showed up at 12:15 Friday afternoon and inquired about their purchase.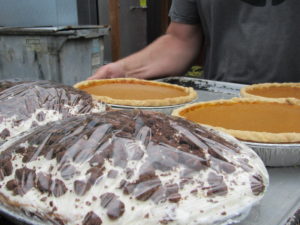 "Just tell us, are our pies burned up?" the woman asked.
"Nope, we have your pies," replied Cafe owner Jeff England, who told the couple to pull around back, where the pies were kept in an outdoor walk-in cooler and survived the blaze on two large storage racks.
Fromm, who owns the town of Otis, said business as usual would continue soon with reconstruction beginning immediately, if he has his way.
"[Jeff England] and I want to rebuild as soon as possible," he said. "We have some challenges ahead of us. We are in a very sensitive area called the Cascade Head Scenic Research Area, and we have to go through the federal government for a lot of our processes, as well as going through the county and state.
"When we rebuild, we are probably going to have to do it to the current building code. We're limited on square footage, so everything is going to be a challenge.
"We are getting a lot of support. County Commissioners are reaching out to us, business people are reaching out to us, lots of volunteers are reaching out. I had a guy volunteer to paint the place."
"It's not a total loss," an England family member said. "The two main recipe books were saved from the fire."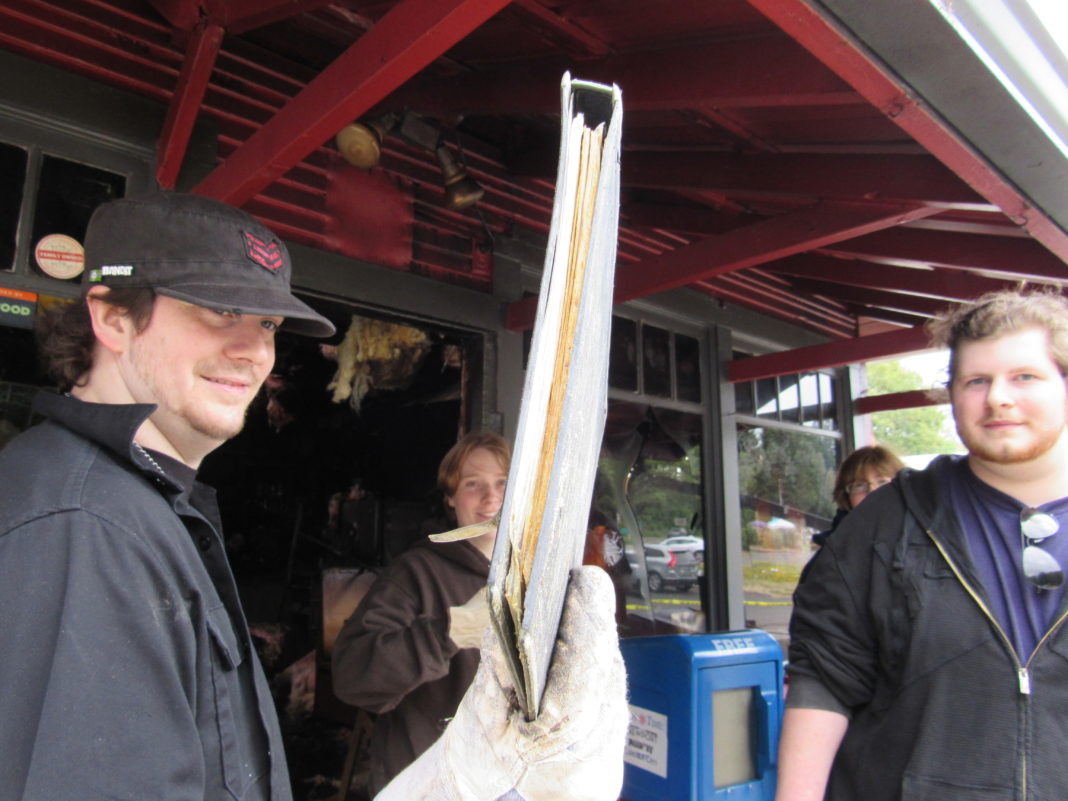 Previous coverage: