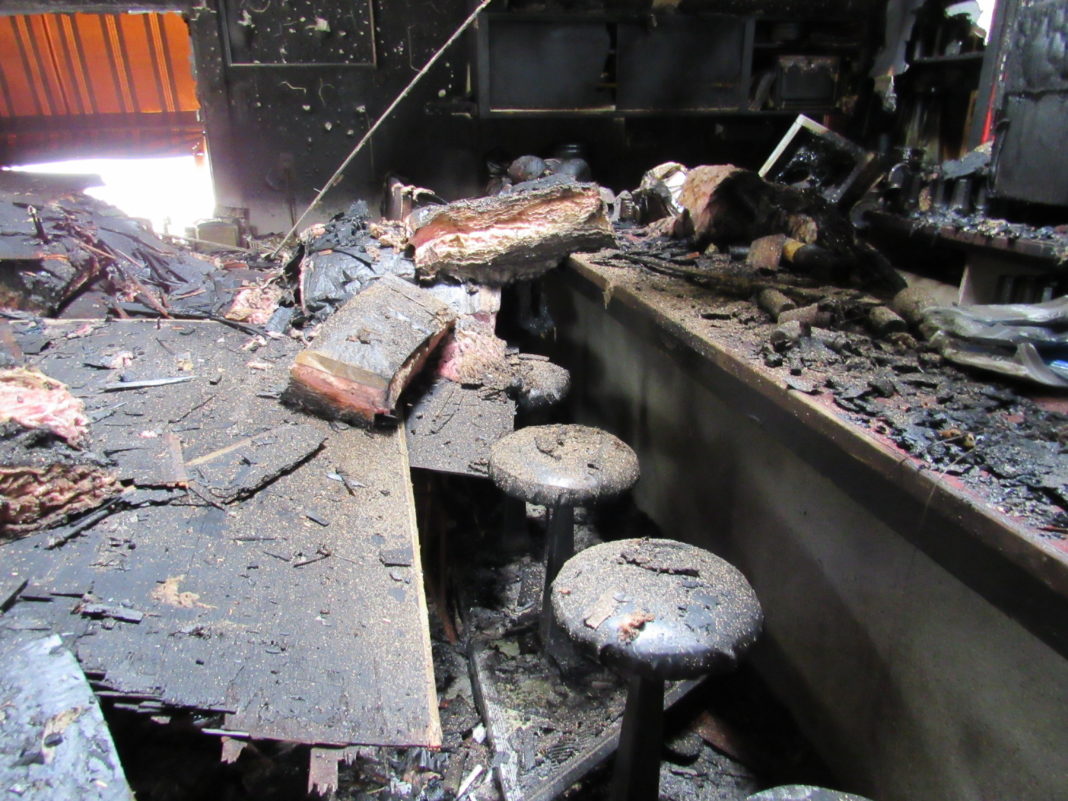 An investigation into the Fourth of July fire that gutted the nationally renowned Otis Cafe has determined the cause to be spontaneous combustion of kitchen waste.
"Spontaneous combustion — the elements just had to be perfect for that," Otis Cafe owner Jeff England said. "It's crazy, but I want to get the word out that if you have greasy stuff, get it out of your building before you leave for the night."
According to a news release distributed by the Oregon State Fire Marshall's office and North Lincoln Fire & Rescue, the fire's origin was in the kitchen, near the gas range. Investigators concluded the cause was spontaneous combustion of items such as paper towels absorbed with oil and grease that were improperly discarded in a plastic bucket underneath the range.
Earlier, two insurance companies determined that a grill ignited a roll of paper towels that started the blaze.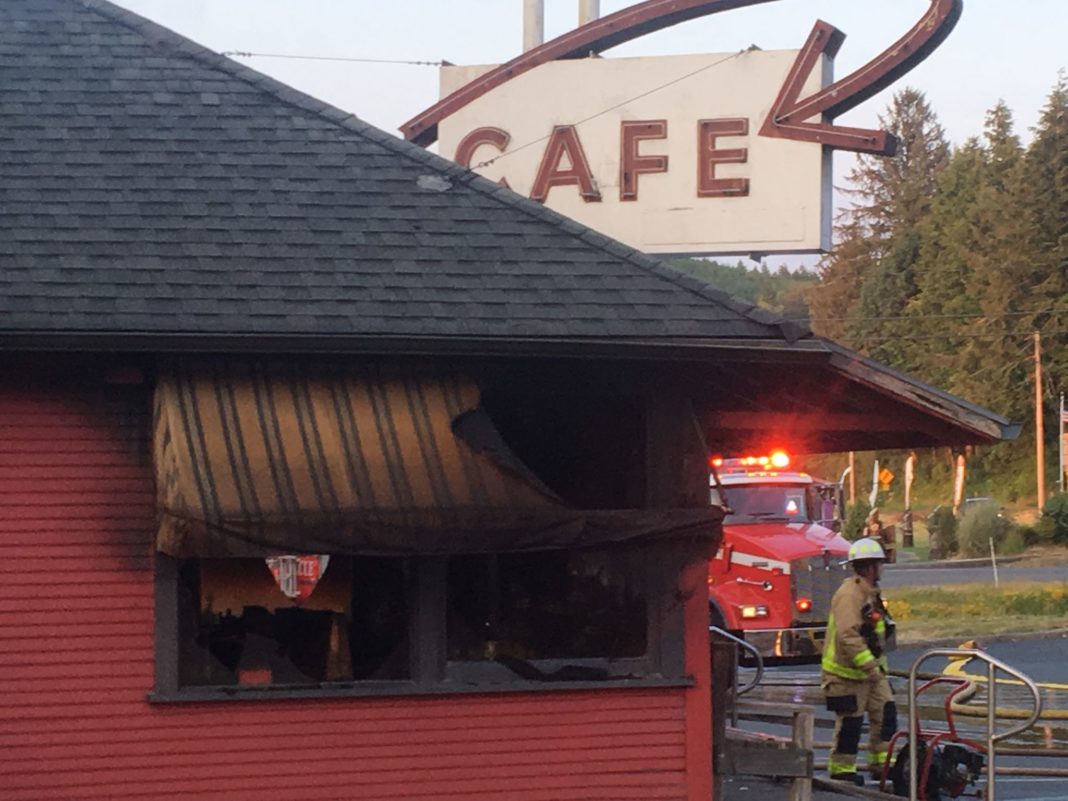 The Newberg Police Department assisted with video retrieval by fixing a damaged hard drive, which allowed investigators to see the fire start by spontaneous combustion, NLFR Safety Officer Jim Kusz said.
"We don't want anybody to have to go through what we went through," Otis Cafe owner Lynne England said. "Restaurant owners can call their local fire departments and have them do a fire safety inspection. This is available to all restaurants."
"It was an accident," Otis Cafe property owner Gary Fromm said. "If we can prevent other restaurants in the area — in the United States — from having this happen, I think we need to get the word out there."
Multiple agencies collaborated in the investigation of the popular cafe at 1259 Salmon River Highway.
The fire investigation team was comprised of agencies in Lincoln County and the area Deputy State Fire Marshal of the Office of State Fire Marshal. The Lincoln County fire investigation team included North Lincoln Fire & Rescue, Newport Fire Department, Newport Police Department and the Lincoln County Sheriff's Office.
When asked about rebuilding the iconic restaurant, Lynne England said: "It's a step-by-step process. We want to get back in that location again."
The Englands said they were considering renting a temporary space for their bakery operations until they could rebuild the restaurant.
According to the release, spontaneous ignition can occur with the combustion of a material by an internal chemical or biological reaction that might produce sufficient heat to ignite the material. It may be a slow process.
When paper towels — or similar combustible fibrous material — and grease or oil are improperly disposed, the oil can oxidize creating heat within the material. When this heat cannot dissipate, open combustion can begin, which can threaten property and lead to injuries or loss of life.
Officials said the incident serves as a reminder to discard used, oil-laden towels and fabrics in a closed top, non-combustible container made for their disposal — outside and away from combustible structures. Professional cleaning companies can be used for properly removing cooking oil from towels, they said.
Heat from dryers have also been known to cause fires with towels and rags due to oil residues on towels heating up. For safe disposal, soak used towels and linens in water within a non-combustible container, such as a metal can with a tight fitting lid, to prevent oil oxidation and the fibers from heating and igniting. Towels and oil saturated material may also be flattened out to dry in safe and noncombustible locations, and then properly disposed.
For commercial grease disposal, businesses should contact their local disposal companies for policies of waste removal, which is typically a metal container maintained outside and away from the building.
Previous coverage:
Insurance companies determine cause of July 4 Otis Cafe fire
Historic Otis Cafe to rise from ashes following Fourth of July fire