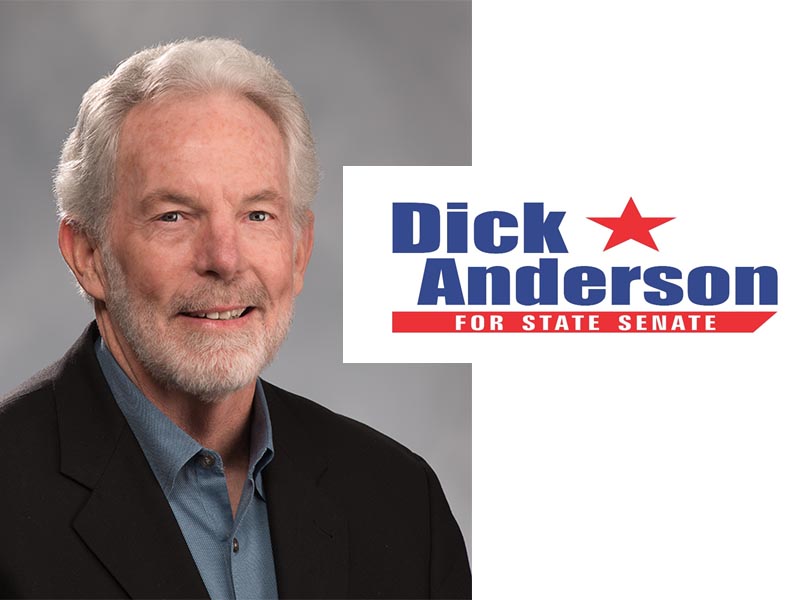 Lincoln City Mayor Dick Anderson announced Thursday, Dec. 19 that he has filed for the State Senate, District #5 seat for the 2020 election.
District #5 reaches from Tillamook to Coos Bay on the Oregon Coast and extends into the valley to both Sheridan and Fall City.
Senator Chuck Tomsen, and Senator Herman Baertschiger, attended an announcement event held at Hilltop Inn Family Dining restaurant in Lincoln City to offer their support.
"In spite of the strong economic forecast recently released to the Legislature, not all of Oregon is enjoying the gains," Anderson said. "The Oregon Coast remains challenged by and lagging in economic growth. The Coast needs an advocate that recognizes the differences in Oregon and is willing to fight in the Legislature on the Coast citizens' behalf".
Anderson's long list of supporting Coastal citizens is varied. He is currently mayor of the City of Lincoln City and has previously been mayor and a city councilor. He's been elected twice to the North Lincoln County Health District, serves on the Executive Committee of the Oregon Coastal Zone Management Association, sits on two separate ODOT/Area Commissions on Transportation groups and participates with the Confederated Tribes of the Siletz on several advisory boards.
Anderson hopes to bring balance to the Senate Chamber that would bring better legislation for the citizens of the Oregon Coast as well as for the entire State of Oregon.
Anderson can be reached at 541-996-8482 and has a Facebook page at Dick Anderson for Oregon.