A silent auction organized by the Lincoln City Parent Group will be held at the Lincoln City Cultural Center from 6-8 p.m. today to raise money in support of Taft and Oceanlake elementary students and teachers.
Baskets with different themes have been put together by elementary classes and wrapped by the parent group to present at the silent auction, where the public is welcome to bid on them. Baskets vary from cooking, beach and family game night themes. The class with the highest bid on a basket will get to choose what kind of party they want to have.
"Businesses turned out to donate items for this auction in droves," Parent Group Representative Beth Towers said. "We have Blazer tickets with a team-signed pennant and Heather Hatton from Chinook Winds Casino gave us a bunch of gift certificates. It should be a great auction."
For $2, participants can buy a raffle ticket to guess how many agates are in a glass jar and drop their ticket in the Chinooks Winds raffle or Trailblazers raffle or both.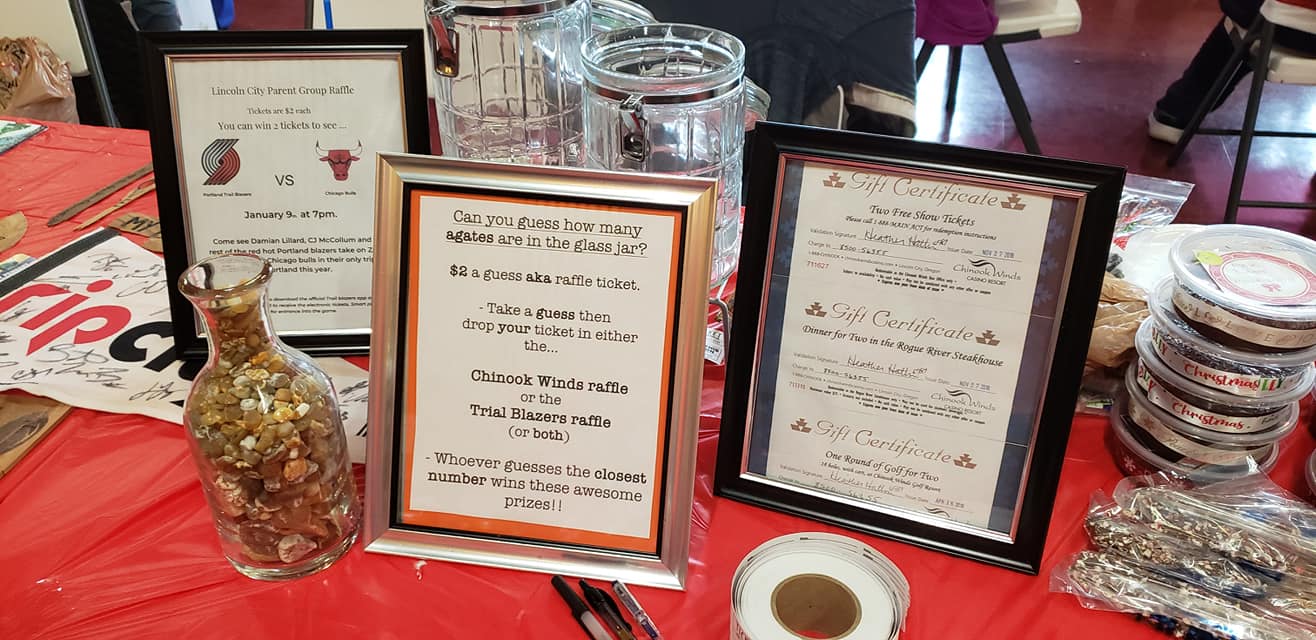 Proceeds from the event will go toward teachers stipends, end-of-the-year carnival, field trips, classroom supplies, sixth-grade outdoor school, help with second-grade swimming lessons, supplies for Valentines Day cookies, gift certificates for teachers, pot lucks for teacher appreciation, musicals and T-shirts for the students.
Live music and food will be available at the Cultural Center, while bidders look over the baskets.
The Lincoln City Cultural Center is located at 540 NE Hwy 101, Lincoln City, OR 97367.