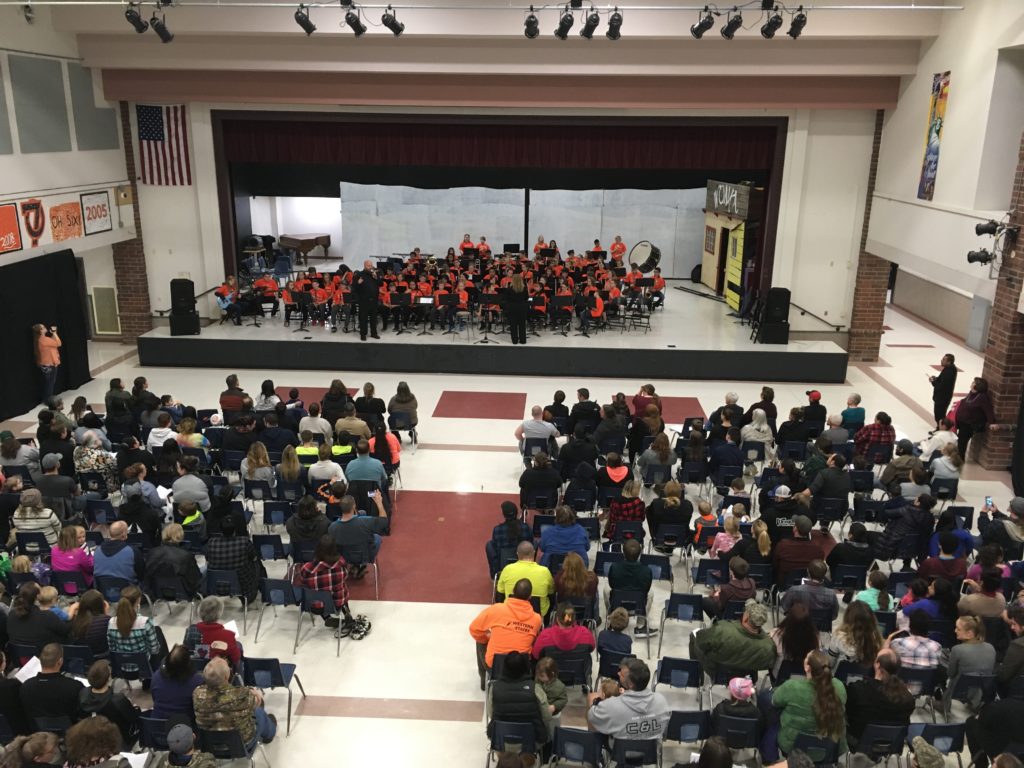 The Taft Elementary Band Winter Celebration Concert was a well orchestrated event held at Taft High School. Students showed a major improvement in skill since the beginning of the year as evidenced by the display of playing with just the mouthpiece and then with the full instrument. The audience clapped and whistled frequently and the kids showed outstanding enthusiasm
The band finished their set with Pirates Parade, and they pulled it off with classic big band style. Watch the end of the video to hear this awesome harmony.
Hats off to the band and everyone who came together to make this event such a hit.
All this was made possible with a grant from the Oregon Community Foundation who is giving $210,000 over three years and an additional $70,000 for two more years to the Taft schools.