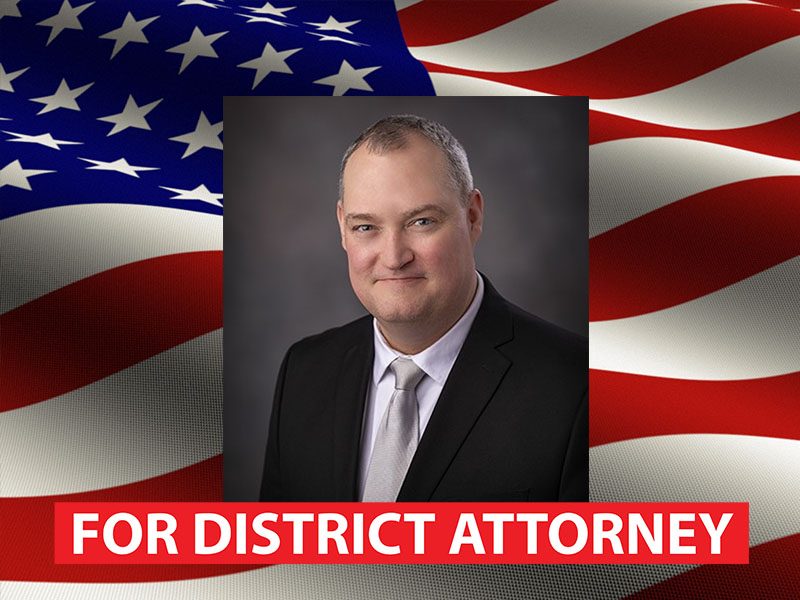 I am writing this letter out of deep concern for our community and to share what I have learned after 22 years practicing criminal law, this being my 17th year as a prosecutor.
The District Attorney has many roles. The DA is the chief law enforcement position for our county, responsible for decisions that have lifelong consequences for everyone involved; the chief financial officer for the office, responsible for the efficient use of public resources to provide for a stable budget, even in unstable times. The DA is one of the community leaders responsible for being knowledgeable about our entire community and accessible to all. The DA is responsible for prosecutorial ethics, defense of our Constitutions, and protection of the separation of powers within the criminal justice system.
We rely on experience to dodge pitfalls that we have stepped in before, and to prepare for changes. There is no substitute or quick fix to replace experience that is attained over time. Local knowledge and respect must be earned over years in our community, and are irreplaceable.
Jonathan Cable is the 6th DA I have worked for. I can assure you that Jonathan Cable fills all of these roles. I am very thankful, on behalf of my family and community, that he is our DA. I strongly encourage you to vote for him to keep all of the experience and integrity he brings to this incredibly important position.
PAID FOR MY MICHAEL THORNICROFT