Lincoln City local Ryan O'Laughlin has been making a name for himself in rap circles with music videos and albums going under the moniker "C-S1K" to "help people through tough times" and promote sobriety.
C-S1K
Creativity (meets) strength, 1ntelligence and kindness.
"I came up with the name when I was 13," O'Laughlin said." The more people that can unify and support each other, the easier it is to live a clean life. This is for people who have a problem of course. I don't judge those who have a drink or a smoke. I just can't personally control it so I don't do it at all."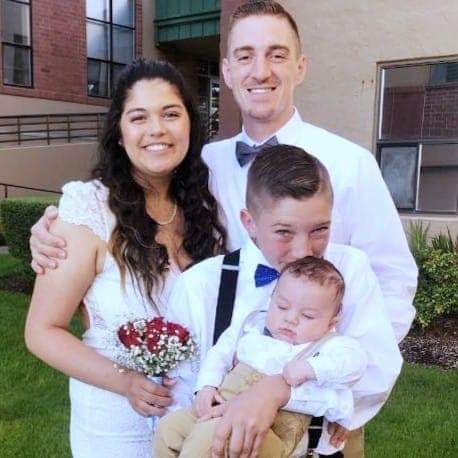 The 33-year-old husband, father and rapper recently drew the attention of local music artists from the Salem and Portland rap scenes with his most recent music video offering: "The Wheel." Portland's Cool Nutz, who has been called a "local rap legend" by fans and peers, gave O'Laughlin support in a comment on the video.
"I've been networking with several artists," O'Laughlin said. "I got features from two established artists, Salem's ThatKidCry and McMinnville rapper RizzleMusik for my song 'Add It Up.' My song 'Follow' from my first EP was played on XRay.fm by Colin James, aka CJ the DJ, on his radio show 'Between Daze' where he interviews my producer Charles Wayne."
Having two years of sobriety under his belt, O'Laughlin has made a debut album, "S1K: Sobriety 1s King," and will be releasing his second, "S1K: Sobriety 1s King 2," on May 19.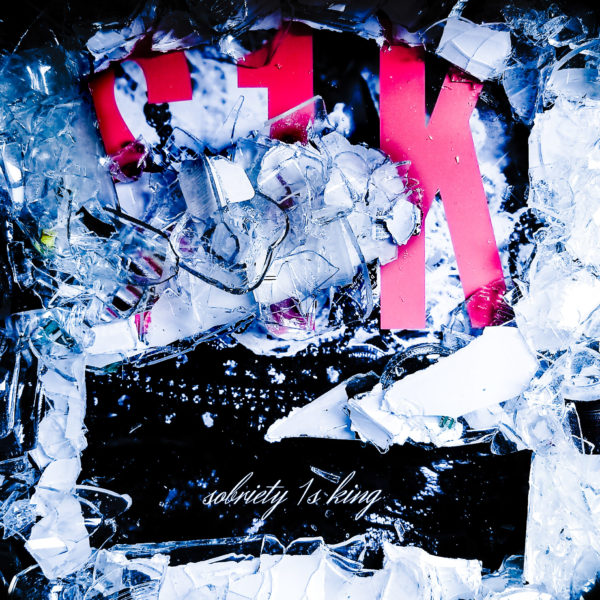 O'Laughlin has also launched a clothing line named S1K Apparel.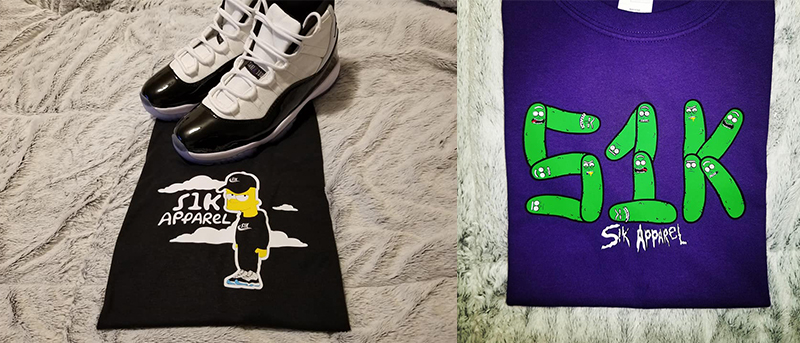 "Instead of having the clothing geared towards sobriety, I wanted it to have a more universal meaning of Strength intelligence and Kindness," he said. "The 1 represents the unity that Strength (physical & mental), intelligence and kindness can bring."
The C-S1K YouTube channel has 270 subscribers and viewers can watch all O'Laughlin's music videos on the platform. The videos have been well received with all having an overwhelmingly positive ratio of "likes."
"Music is something I can't avoid," O'Laughlin said. "Song's just pop up in my head sometimes. Full compositions of songs I've never heard before. As I progress I'm finding that music is also a great tool to help people through hard times who can relate to my addiction and mental health struggles. Making videos just amplifies this message. It makes the message to a song so much more powerful."
"Clutch," directed by Bausik Filmco, features O'Laughlin in a coffin while a shadowy figure has a hold on him and a fellow rapper — who wishes to remain anonymous — is drinking out of control. The shadowy figure is O'Laughlin's producer Charles Wayne.
All C-S1K music is available for purchase on most digital stores like Amazon, Apple and Spotify.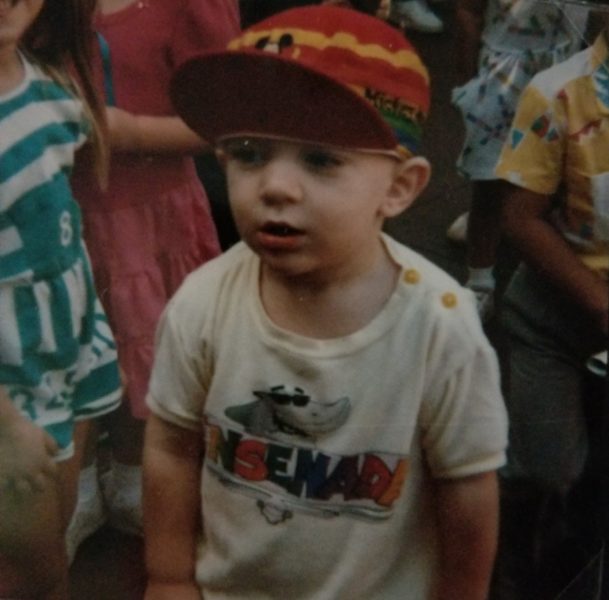 O'Laughlin, born in Idaho, has lived in Oregon since age five and moved to Lincoln City in 2003. He had a son, Cooper in 2006. O'Laughlin said his son likes his music, but "definitely doesn't bite his tongue when he hears something he doesn't like."
In 2007, O'Laughlin started the rap group "S1K Ones" with bandmate Lil Raskal. They later added Rich Ronchie and Oso Fly to the group where they made two projects and performed in Portland's rap circuit.
In 2015, O'Laughlin met his future wife, Elizabeth, and the two moved to the island of Kauai to live in 2017. Cooper would join them three months later. The family learned they would be having a baby at the end of 2018 and Elizabeth moved back to Lincoln City while O'Laughlin remained in Hawaii to undergo alcohol treatment. During this time he began writing what would be his debut album, "S1K: Sobriety 1s King."
"Since my sobriety I've learned making music really helps me vent and is my outlet to relieve my anxiety and at times depression. It's a huge reason why I haven't relapsed. Well, that and my family's support."
O'Laughlin moved back to Lincoln City in March, 2019 and was there for the birth of his second son, Lucas, in June.
"When I was younger the name stemmed from being cool but also being 'S1K' in the head. Mental Health is a pandemic of it's own and I've always battled depression and ADD. Growing up I always felt like an outcast and being sick is a way to spin my mental sickness into a positive for those who might feel like they don't belong or suffer from mental illness. My way of dealing with it in my late teens through my 20s was alcohol, drugs, and cigarettes. This only increases depression which took a couple life altering events caused by my alcohol use to get me clean. My message is there is a way to battle these inner demons without substances. My ways are music, sports and exercise."