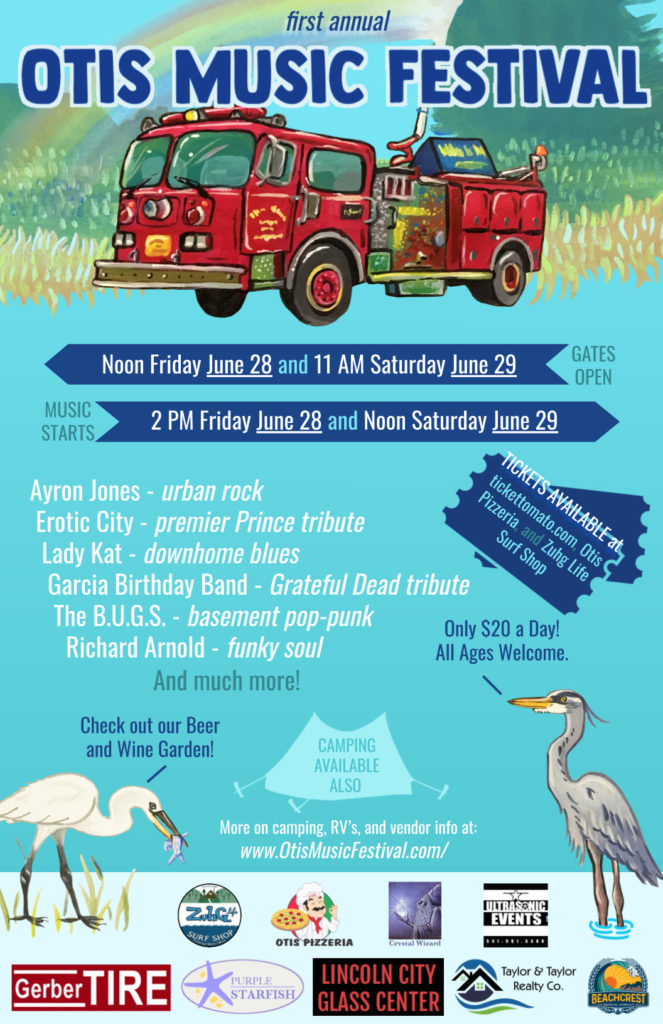 Otis will be the site for a two-day cannabis-friendly music festival June 28-29, with several performers coming to the Oregon town to play music for a first-of-its-kind event, complete with a beer and wine garden.
"It is going to be a party in the pasture in Otis with a mix of some soulful and groovy music," event organizers said.
Acts include:
Erotic City (Prince Tribute band)
Ayron Jones (Urban rock)
The Garcia Birthday Band
Lady Kat (Blues diva)
B.U.G.S. (Garage/Punk ledgends)
Zuhg (Local groove)
Richard Arnold (Sweet soul)
The Perry Gerber Band (Homegrown musician)
Tom O (Local songwriter)
Eight bands and singers will spend the weekend performing at Highway 18 and Old Scenic Highway 101 in Otis, where all ages are welcome to tent and RV camp under the stars.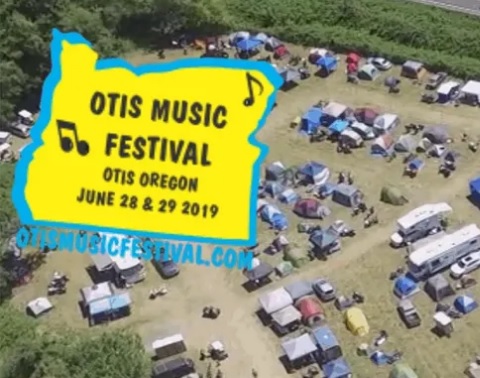 Tickets are $20 per day and can be purchased at tickettomato.com, Zuhg Surf Shop or Otis Pizzeria. VIP tickets are available and include a T-shirt and up-front seating for a $30 cash-at-the-gate upgrade.
RV and tent camping must pay cash at the gate. Tents are $25 for the two days and RVs under 30 feet $40 and over 30 feet $50.
Merchandise and food vendor spots are available with no water or electricity provided. Interested vendors can call Tim at 503-516-5356 with any questions and can find vendor registration forms at otismusicfestival.com/vendors
Sponsors of the event include Gerber Tire, Zuhg Life Surf Shop, Otis Pizzeria, Ultrasonic Events, Beachcrest Brewery, Lincoln City Glass Center, Purple Starfish, Crystal Wizard and Taylor & Taylor Realty.