Driftwood Public Library and Driftwood Library Foundation celebrated Community Days with a performance by the Foulweather String Band before a packed house Wednesday night.
Video by five-year-old Skyler Werner
Driftwood literally put on the show with librarian Teena Nelson filling in for band member Kurt Dugan, who could not make it. Nelson played the washboard and spoons alongside Karen Johnson on fiddle, her husband Steve on banjo and guitar, and Bobbie Stirling on stand-up bass.
"We like to be part of the community and we're delighted to be here," Steve Nelson said. "That old-time music is what it's all about. Getting people together and enjoying part of our heritage."
The band played different types of Appalachian and Celtic music, and even improvised a unique version of "Happy Birthday" for kids in the crowd.
Miss Oregon 2018, Taylor Ballard, seemingly enjoyed the show, smiling and nodding her head to the sound.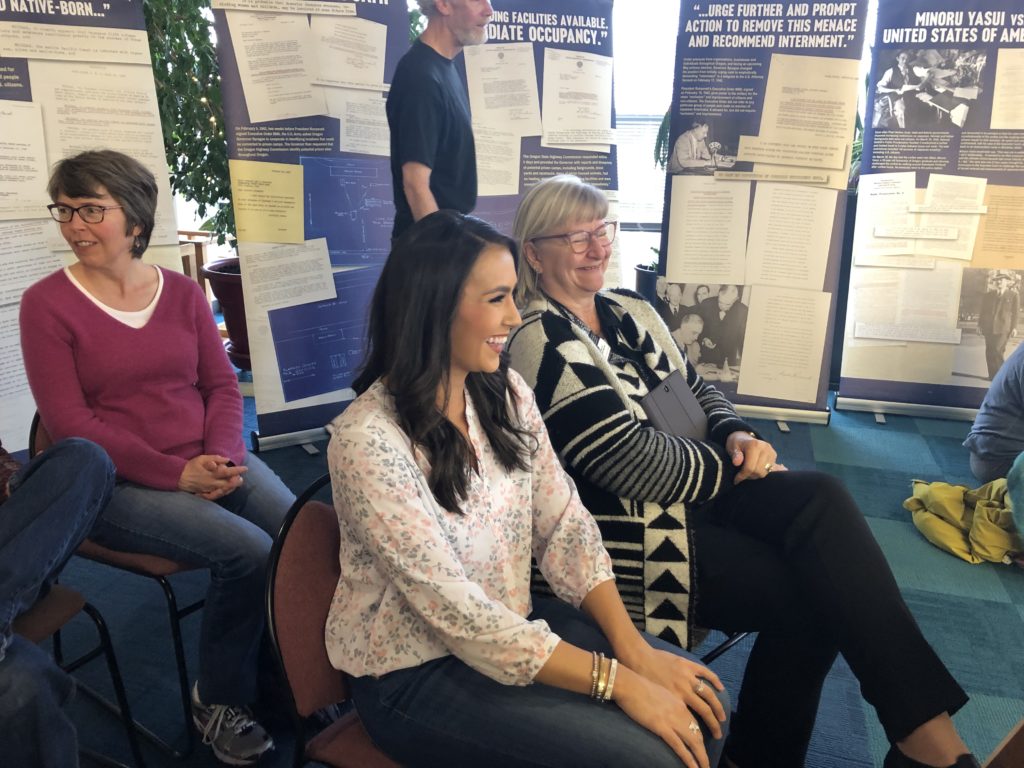 Karen Johnson displayed her talent at Appalacian clogging, which gave meaning to the band's tagline: "Music for the sole." Kids of all ages emulated her dance throughout the crowd, as it was encouraged.
The Foulweather String Band did a good job at keeping the fans involved by bringing out instruments for everyone to play. The room was filled with the sound of maracas.
Driftwood Public Library sponsors numerous family-friendly events throughout the year that can be found on their website and on Facebook.