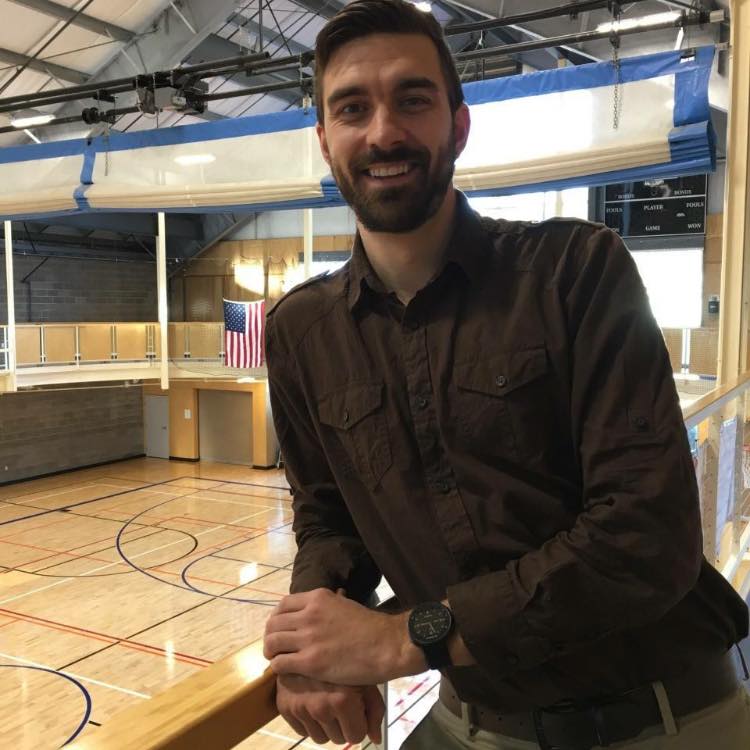 OK, class, break out your No. 2 pencils and fill in your answer completely (millennials and tech nerds just click on the appropriate box) . . .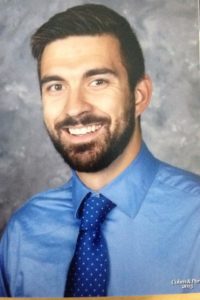 Raleigh Bartholomew is:
a high-end Wall Street law firm;
a highly visible luminary entrenched in British parliamentary politics;
a coveted financial consultant with Charles Schwab;
new recreation coordinator for the Lincoln City Parks & Recreation Department
Ask those who have gotten to know the personable 30-year-old over the past couple of months and they'll tell you the young lad with the distinguished moniker is a man of many hats. Barely 10 weeks into his new job as … 4. new recreation coordinator for the Lincoln City Parks & Recreation Department, those around him are anxious to let the community know all about RAW-lee barr-THAW-luh-MYOO: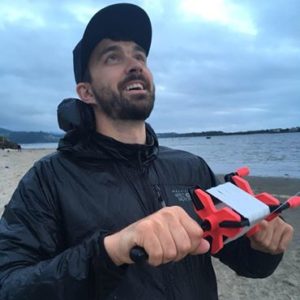 "Raleigh brings a wealth of experience working with youth and adults, both in recreation and school settings," Lincoln City Parks & Recreation Director Jeanne Sprague said. "With his fantastic energy, he's jumped right into his new job duties."
Among the new programs and involvement undertaken by Bartholomew have been Preschool Music and Walks, the Teen Center opening, coaching basketball and track, refereeing soccer and basketball, building the RecKids staff team, and organizing special events like Community Days 'A Day in the Park', Sprague said.
"Raleigh has brought great enthusiasm and sports knowledge to our team," Community Center Recreation Supervisor Boone Marker said. "His years as a teacher help tremendously with our RecKids after-school program, and his experience as a coach and athlete will help propel our youth sports leagues to a new level."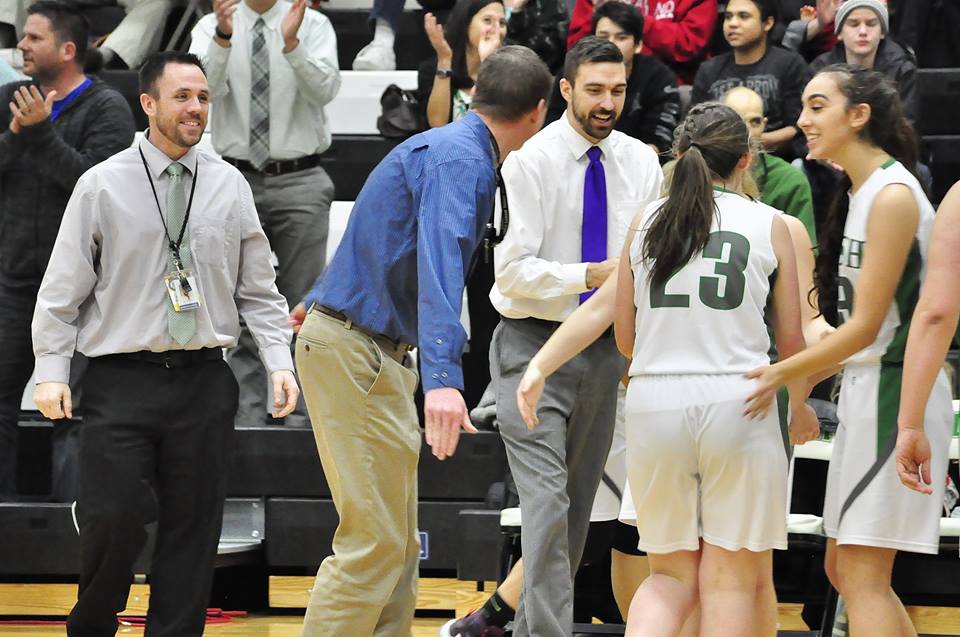 Since starting in his new position in early December, Bartholomew says he's been openly accepted and appreciated by those around him in and out of the Community Center.
"Everyone I work with is extremely supportive and patient and always willing to go the extra mile to create a positive and welcoming atmosphere," he said.
Born and raised in Juneau, Alaska, Bartholomew moved to Fairbanks upon finishing high school in 2006 to study music education at the University of Alaska. There, he studied saxophone, voice and psychology while working as a desk attendant, referee and summer camp counselor at a local recreation center. Eventually, he obtained his Bachelors of Music Education K-12 degree in 2014.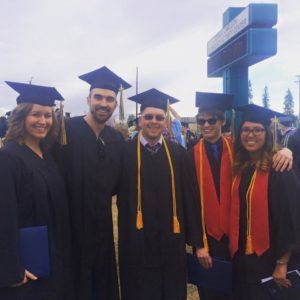 Upon graduation, Bartholomew taught K-12 music in Waldport for two years and coached high school basketball, volleyball and youth soccer. He moved back to Alaska following his tenure in Waldport, and taught elementary school music and coached youth running in North Pole, Alaska.
After returning to the Oregon Coast to teach 7-12 students with special needs and coach high school volleyball in Lincoln City, he saw an opportunity to apply for the recreation coordinator position at the Community Center. He said he is starting to feel more comfortable in his new position.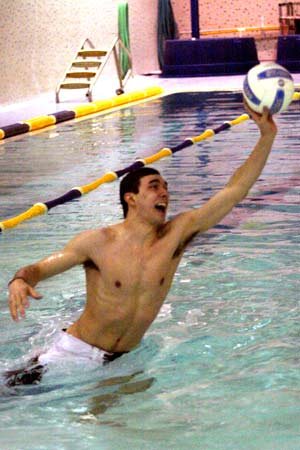 Like the recreational running and participation sports and activities he so enjoys, Bartholomew has quickly established the goals and set the priorities he hopes to achieve since accepting the position last November after seeing a help-wanted posting on the city's website.
"I felt that I was in a transitional period in my life and needed a positive change," he said. "This position offers an opportunity to utilize my strengths as a teacher and as a coach in a positive environment where I can do good for my community."
Bartholomew said his first goal would be to gain proficiency with how the initial programs run in order to carry them out as best he can.
"During that time, I will plan to boost our social media presence and look for any opportunities to bring additional members into our facility," he said. "I will seek out new, creative ways to do so through local businesses, community members and public feedback."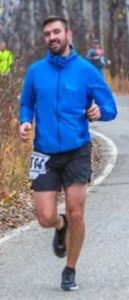 Bartholomew said he hopes to further establish a group running community in Lincoln City, "and grow the current youth sports programs and RecKids after-school program."
Currently, his new team is gearing up for the upcoming middle school track and field and youth outdoor soccer seasons, which begin in late March and early April.
He is also working on growing the Teen Center, which currently meets once a week and has had anywhere from 16 to 37 teens for its Tuesday Teen Night. The program is ongoing and will eventually have an elected youth council and meet five days a week after school for all Lincoln City teenagers.
"Teaching K-12 music in Waldport, as well as teaching elementary music in North Pole, taught me organization skills, gave me experience with planning special events, as well as being a leader in a community," he said.
"Working as a camp counselor in Fairbanks taught me how youth programs run, as well as how to interact with youth in a community-center environment. In addition, coaching high school and youth sports has taught me patience and persistence in order to get the best out of athletes and help them learn to love sports."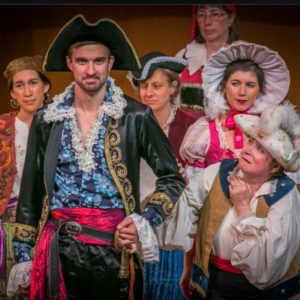 Bartholomew said his new responsibilities are threefold: plan and carry out special events and programs; oversee and manage the youth after-school program for grades K-5; and monitor the youth sports programs, including managing and training referees and coaches, and coordinating uniforms and other equipment specific to each sport.
He said he is working closely with Marker "to learn the ins and outs of what each event and sports program entails so that I can plan and execute each program effectively."
"Raleigh is organized and excited to start new programs and events and build on our existing opportunities," Marker said.
"Becoming the new recreation coordinator for Lincoln City Parks & Recreation has been a dream come true," Bartholomew said. "I am able to utilize my best qualities to their full potential and go to work every day with people who are passionate about what they do."
His bosses willingly return the sentiment.
"His positive enthusiasm aligns well with his vision of building community and involving all in our programs," Sprague said. "We're fortunate to have Raleigh on board."
Even if he can't do your taxes.