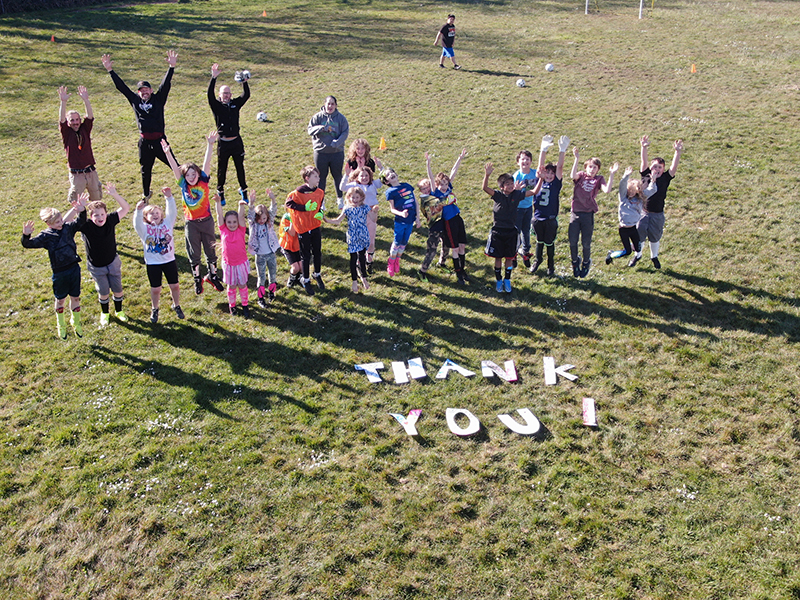 Lincoln City Parks and Recreation will receive $750K from Oregon Parks and Recreation to continue development of a new 6.71 acre park in Taft.
The funding will allow the first community park to be built in south Lincoln City's historic Taft District where the old Taft Elementary School once stood. Features of the new park will include turfed and surfaced multi-sport fields and courts, a large covered outdoor special event area, picnic shelters, restrooms, playground and an accessible walking path around the park.
"We are so excited," Lincoln City Parks and Recreation Director Jeanne Sprague said. "Thank you to OPRD for understanding the value and need of a new community park in Lincoln City. This new park will offer health, wellness and many other benefits to our residents, visitors, and local economy. This OPRD funding is getting us to our goal of park construction."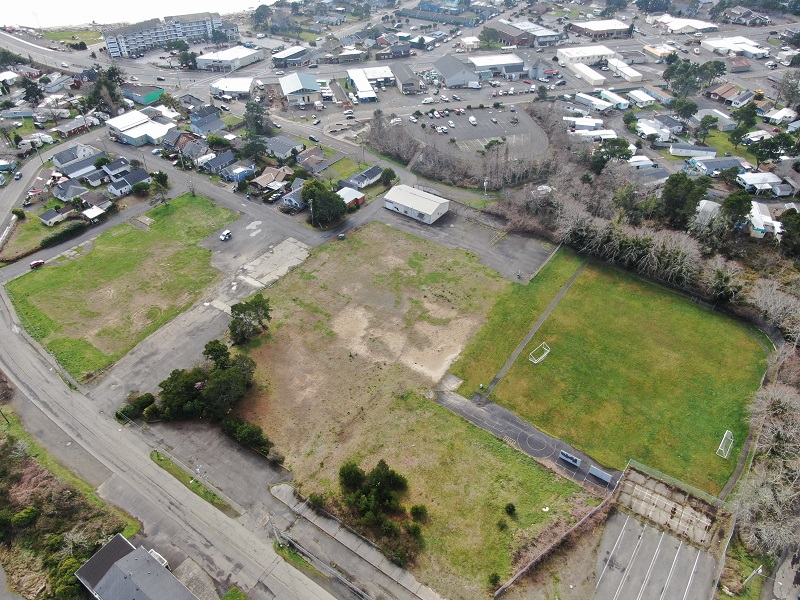 The needed new funding for the park by Oregon Parks and Recreation compliments the existing $1 million in State of Oregon funding State Rep. David Gomberg helped secure with House Bill 5202.
"I'm convinced the new Community Park in LC will become a staple of this community, providing much-needed recreational space, opportunities for our kids, and new business opportunities for the Central Coast," Gomberg said. "This is a visionary use of the space and we'll see the results for decades to come."
"The voices in our community have asked to have this park built, we're listening and we're moving towards the goal line," Sprague said. "The building of this community park in Taft is needed, public sports fields, sports courts and special event areas are needed, all of which will support our local economy."
Lincoln City bought the land from Lincoln County School District for $422K in December 2020, having been in talks since 2008. Lincoln City Urban Renewal Agency built a 61-space parking lot in anticipation of the new park.
Phased steps in preparation of the final design will see Lincoln City parks and Rec working with Public Works to complete land surveys and the final demolition of the decommissioned Taft school maintenance shop. Landscape designs are slated to start this winter and the public will have a chance to have a say in park amenities.
Construction is planned to begin late 2023/early 2024.
These park funds come from a voter approved, State lottery funded grant program administrated by the Oregon Parks and Recreation Department. Typically, the program awards over $5 million annually to qualified projects, and has awarded over $60 million in grant funding since the program began in 1999. This year, OPRD allocated $25.2 million in grant funds for 24 proposals from cities, counties and parks districts from across Oregon. Lincoln City's project ranked 13th of the 47 applications.