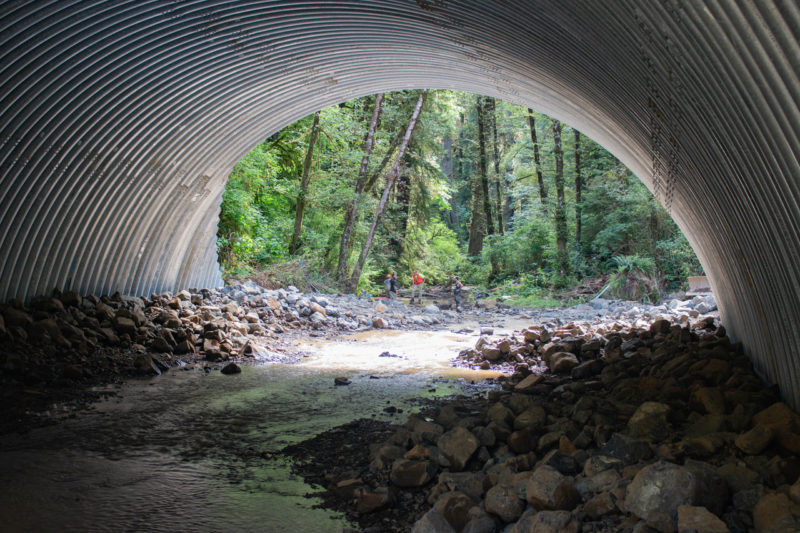 For the first time in 62 years, chinook and coho salmon are able to freely migrate into North Creek, a tributary of Drift Creek, due to the efforts of multiple agencies, organizations and a group of concerned anglers who wrote a letter to the U.S. Forest Service.
Fifty-seven years ago, during construction of Forest Road 1790, a culvert was placed 750 feet above the mouth of North Creek, creating an insurmountable obstacle for fish in the area.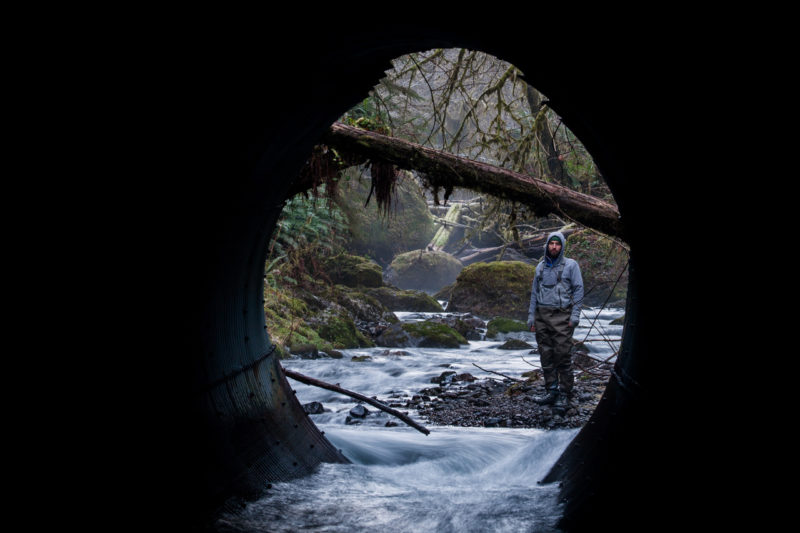 The Oregon Fish Commission identified the North Creek culvert as a problem in 1961 and several improvement projects over the years — designed to fix the problem — failed.
River Steward Matt Lund encouraged his community to write a letter to the United States Forest Service concerning the problematic conditions at North Creek in 2015, leading to a partnership of the U.S. Forest Service, Midcoast WaterShed Council, Salmon Drift Creek Watershed Council, Drift Creek Camp, the Bluebacks Chapter of Trout Unlimited, and Native Fish Society to address the problem.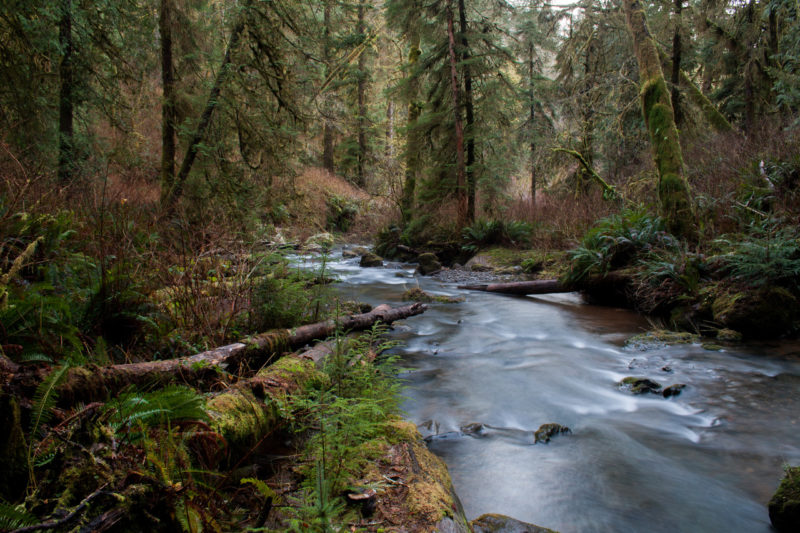 The million-dollar North Creek Project took five years to plan, design, fundraise and complete. Over 50 individual donations were leveraged into state and federal funding agreements to finance the project.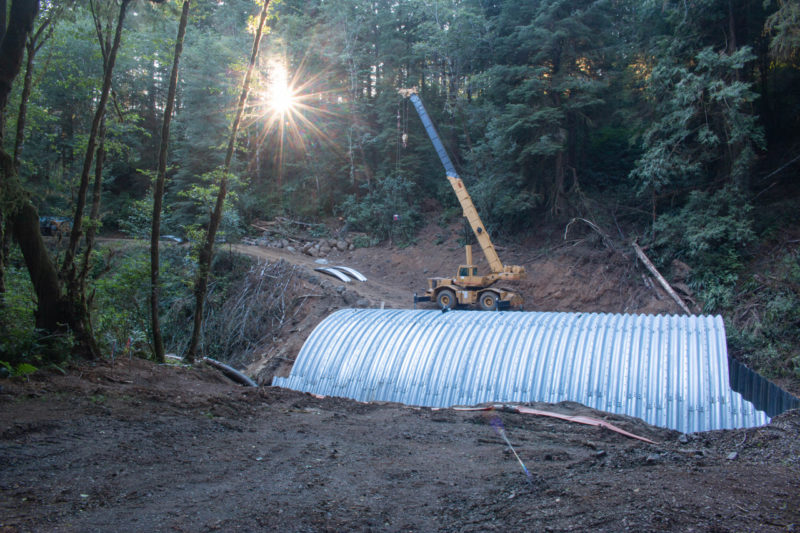 The 62-year-old dilapidated culvert has been replaced with a bridge-like structure to facilitate the migration of salmon, steelhead, cutthroat and many other aquatic species into nearly 16 miles of high quality fish habitat.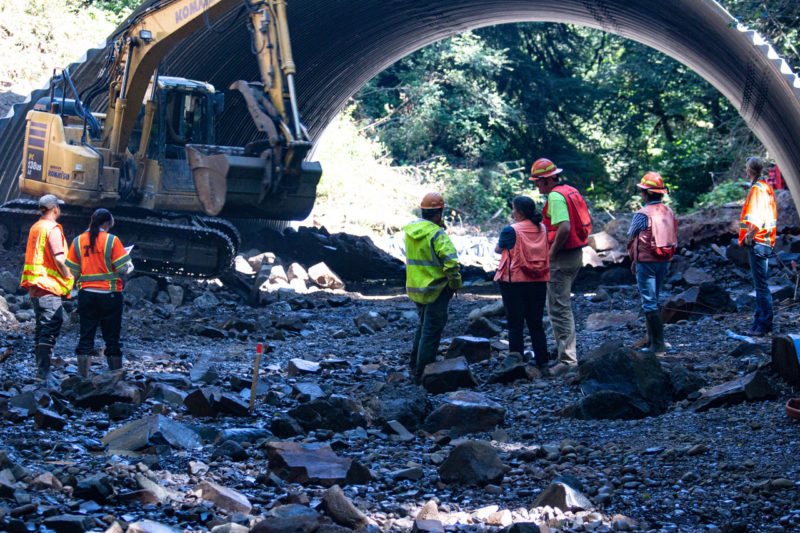 To celebrate completion, the Native Fish Society and its partners are hosting an event 1-6 p.m., Oct. 19, at Drift Creek Camp, 8600 S Drift Creek Camp Road in Lincoln City. Activities involved will include a hike into the headwaters of North Creek, salmon viewing and a short overview of the site history. With rain in the forecast, event organizers are hopeful salmon will be seen swimming through the site.