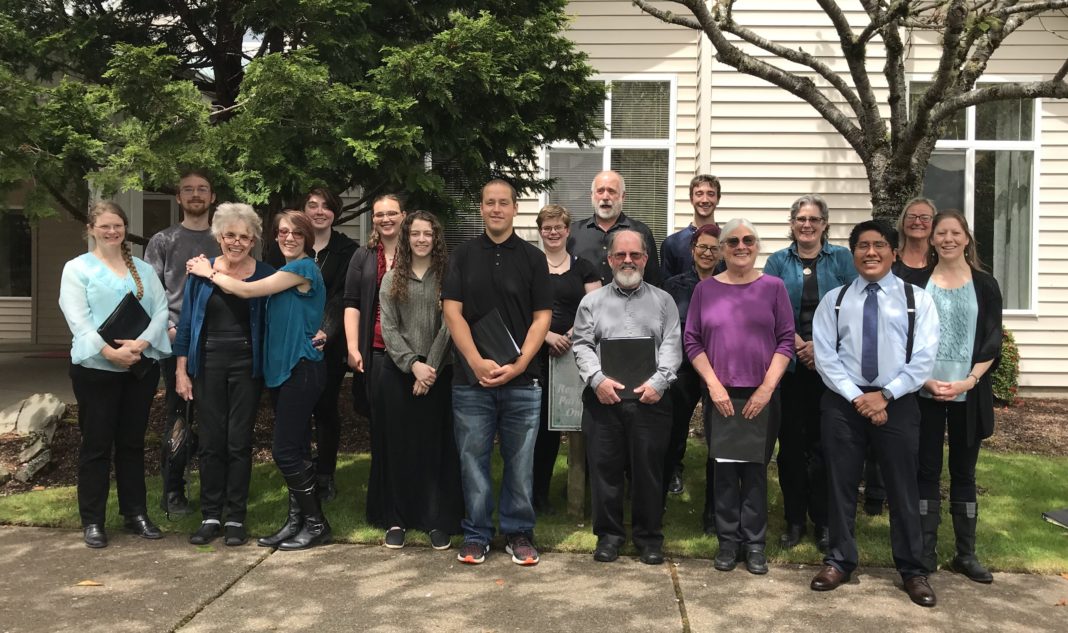 Oregon Coast Community College's chorus class will present its final concert of the Spring term at 12:10 p.m. Tuesday, June 11, at the Central County Campus in Newport.
The class, under the direction of Music Instructor Dr. Mary Lee Scoville, will present a variety of musical selections including "Will There Really Be a Morning," based on a poem by Emily Dickinson, and written by Victor C. Johnson; "Bohemian Rhapsody," by Freddie Mercury, and arranged for choir by Mark Brymer; "Scales and Arpeggios," from Walt Disney's 'Aristocrats';  a novelty number, "Peter Piper Fantasy," arranged by Douglas E Wagner; and "A Concert Celebration,"  a medley of Broadway selections by Andrew Lloyd Webber.
OCCC offers two-year transfer and associate degrees, as well as numerous one-year certificate programs, and serves Lincoln County through locations in Newport, Waldport, and Lincoln City.
For more information about the free event, call 541-867-8501, visit the college's website at oregoncoastcc.org, or follow OCCC on Instagram, Facebook, or Twitter – @occcsharks.