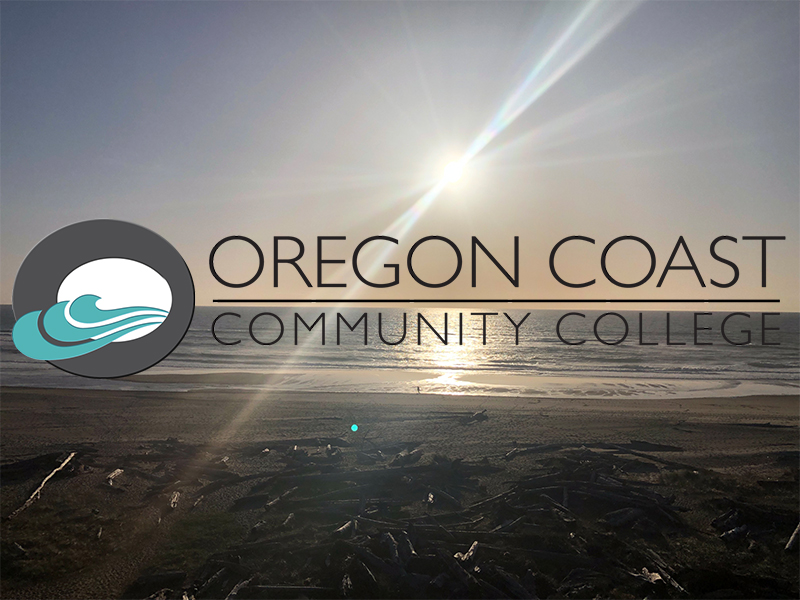 To pursue college classes in the summer term is to take on a serious challenge. Oregon Coast Community College's summer term students are generally working – often in multiple jobs. The summer is the busiest time for businesses on the coast, and their employees. On top of workload, they also face challenges with daycare, as most children wind up at home while the schools are closed for the season.
Despite all this, our summer students excel. They find a way. The OCCC family is proud of all of our students, and are pleased to present this list of summer students who not only persevered through classes, work, and a busy home life, but who also performed at exceptional levels in the classroom.
The Fall 2022 term is now underway, and features even more in-person on-site courses than the Spring or Summer terms, while still maintaining a healthy lineup of online and hybrid courses for those for whom work, family, or other demands make remote learning a preferable modality. The OCCC e-sports league has begun, with some gaming events already held early in the term, and dedicated student volunteers from the Associated Student Government are busy building the "Shark Shack," a resource featuring free groceries, toiletries, and more, for students in need of such support.
President's List
Term GPA 3.75-4.0 (minimum 6 credits)
Donna M Abney, Emilee J Carpenter, Leah Carpenter, Jiahong Chen, Lia Clark, Thomas Cook, Michelle L Cottrell, Darby N Davis, Rebekah E Fink, Mahala E Fisher, Kamilah C Fleming, Olivia C Gomez, Megan C Grugett, Tammy K Harris, Ekaterina Kyte, Paige E Mashman, Liam J McConnell, Travis E Payne, Maiko Pruett, Tyler E Robertson, Mary K Schwarz, Echo M Stewart, Gavin D Suckow, Jennifer A Walker, Lawrence C Winowiecki
Dean's List
Term GPA 3.5-3.74 (Minimum 6 credits)
Rachel Q Eggleton, Julia L Laurie, Brenda Ortiz Cruz, Franklin J Strength, Randee Taylor, Ryhan Turner
Honors List
Term GPA 3.25-3.49 (Minimum 6 credits)
Olivia Bean & Isabela M Sebastian-Hohn
Oregon Coast's Winter 2023 term begins on January 9. If you are interested in learning more about becoming a part of the OCCC family and beginning (or resuming) your college career in Winter Term, please visit oregoncoast.edu/advising to schedule a personal meeting with a Student Success Coach to discuss the many programs and subjects OCCC offers, and how they fit with your own academic and career aspirations.
Students can also opt to get started anytime by visiting oregoncoast.edu/start-here and following the links. Answers to questions and more assistance is available anytime by calling OCCC at 541-867-8501. Learn more, and discover the full range of degree and certificate programs available at Oregon Coast Community College, at oregoncoast.edu. Follow OCCC on TikTok, Instagram, and Facebook, @occcsharks.