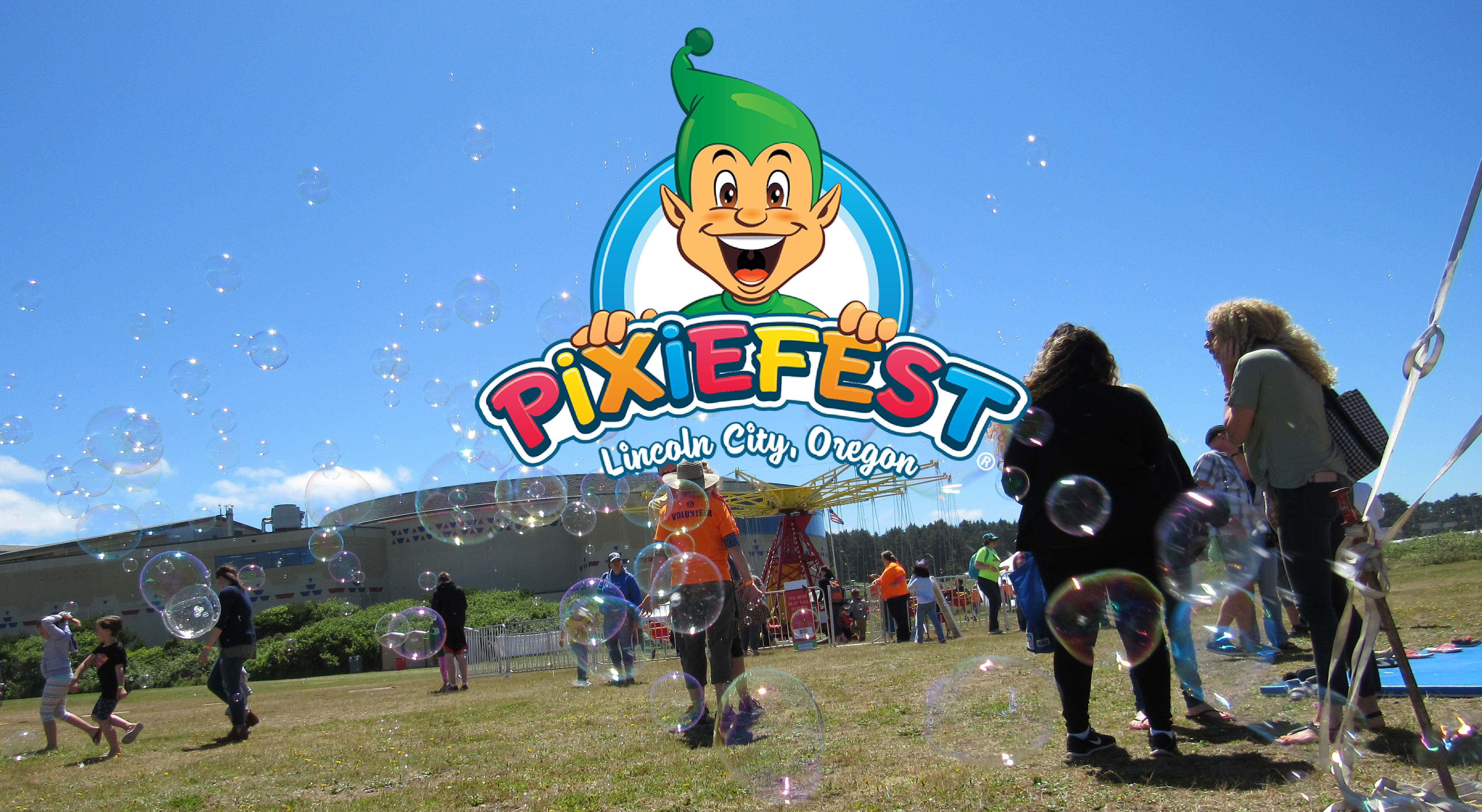 The second annual Pixiefest is in full swing at Chinook Winds Casino Resort. Event-goers can expect the same commitment as last year in remembering Pixie Kitchen, a restaurant that was also a children's wonderland, and Pixieland, a theme park that operated from 1969 to 1976.
Pixiefest has been expanded to include original recipes from Pixie Kitchen, such as its famous cod balls, clam dip, fried chicken, fried fish, chowder and birthday cake. The new Pixie Kitchen attraction serves the classic food that was painstakingly tracked down by the Lincoln City Culinary Center staff.
Pixiefest Memories, sponsored by Granny's Attic, has six vendors with tables set up with Pixie-themed items for sale. Proceeds will go to Kiwanis children's charities such as Backpacks for Kids, Head Start, youth sports, college scholarships and Taft Elementary's Outdoor Program.
Original Pixie Kitchen and Pixieland memorabilia is on display.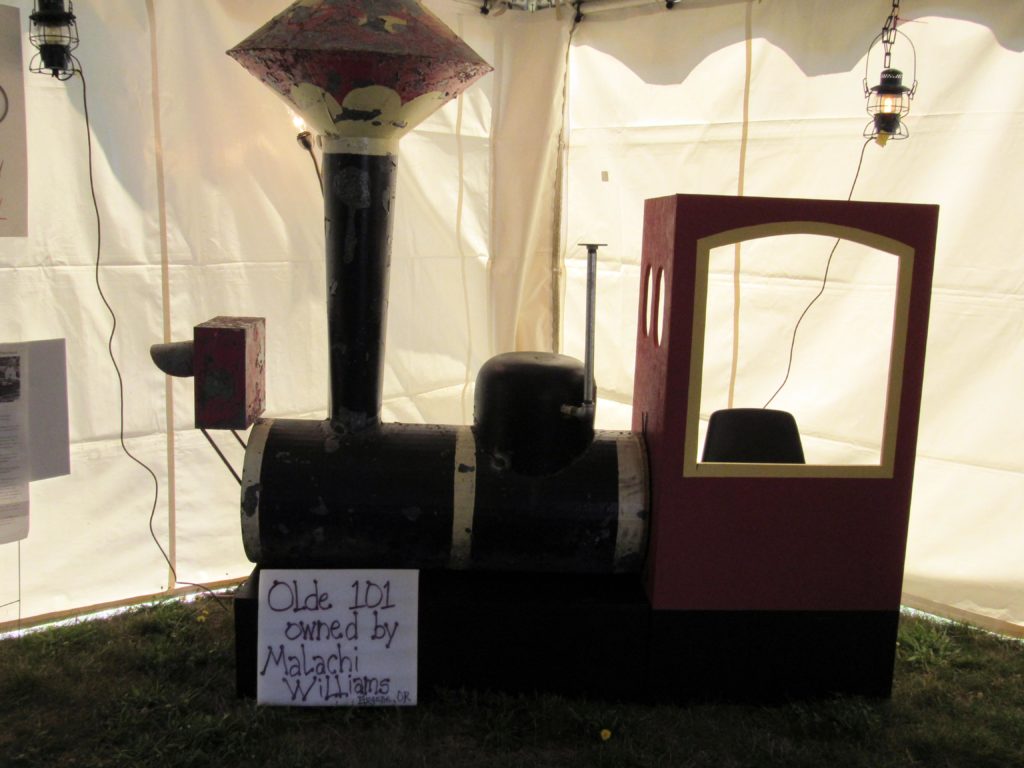 Olde 101, owned by Malachi Williams from Eugene, is also on display. It is the original train from the Pixie Kitchen Pixie Garden. Visitors are encouraged to pose in the window for a photo opportunity.

Piano and vocal entertainer Brady Goss played piano, guitar and sang for the Pixiefest crowd. Goss played a two-set solo show at the Lincoln City Cultural Center in November 2016.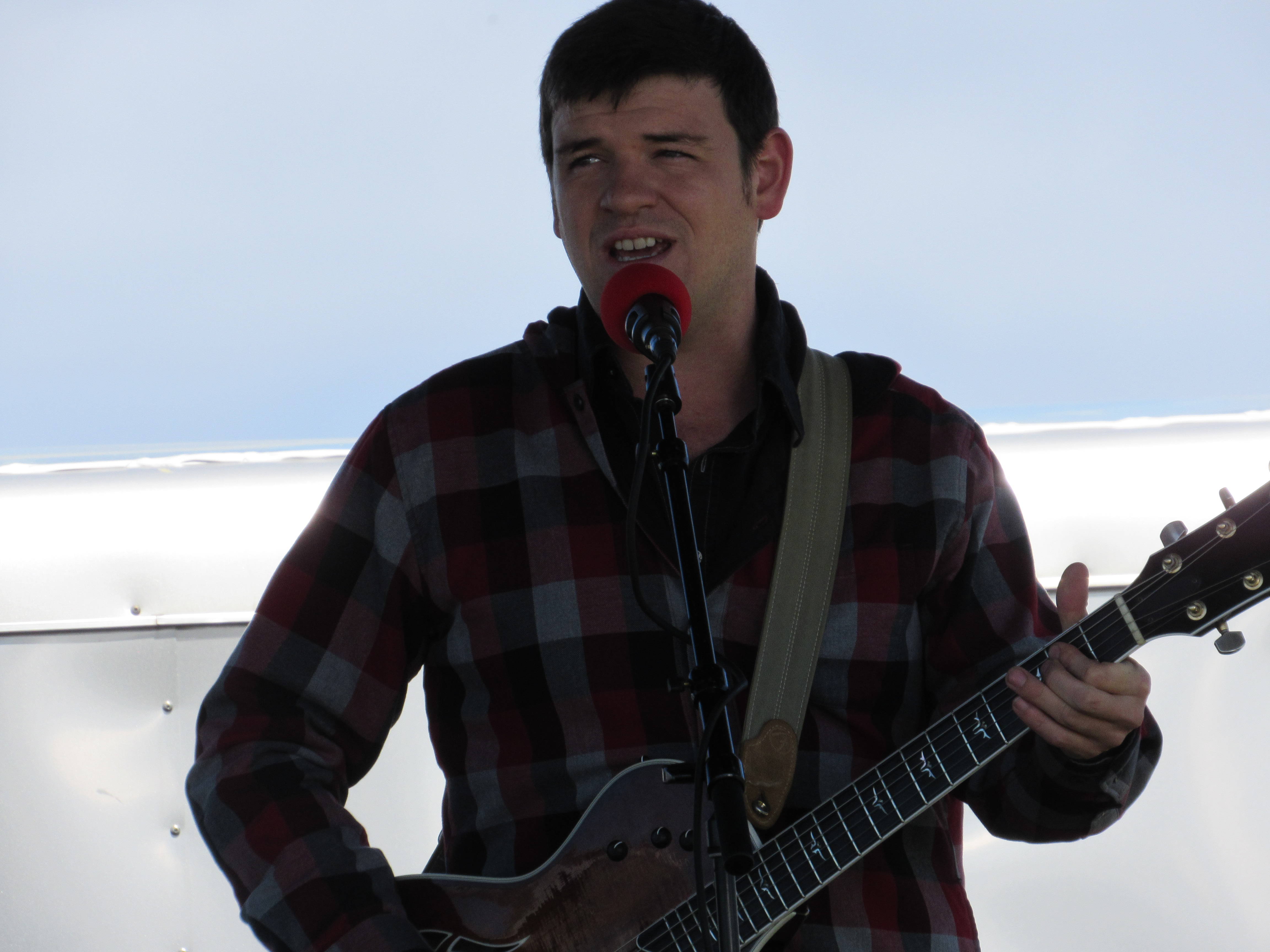 Described from an early age as a piano phenom, Goss is recognized as an electrifying entertainer. He is a devotee of blues, '50s rock n' roll and classic country.
Boone Marker of the Lincoln City Community Center dressed up in pixie garb to play Pixie Kitchen's Captain Barnacle. Marker introduced Goss and ran contests for kids and parents.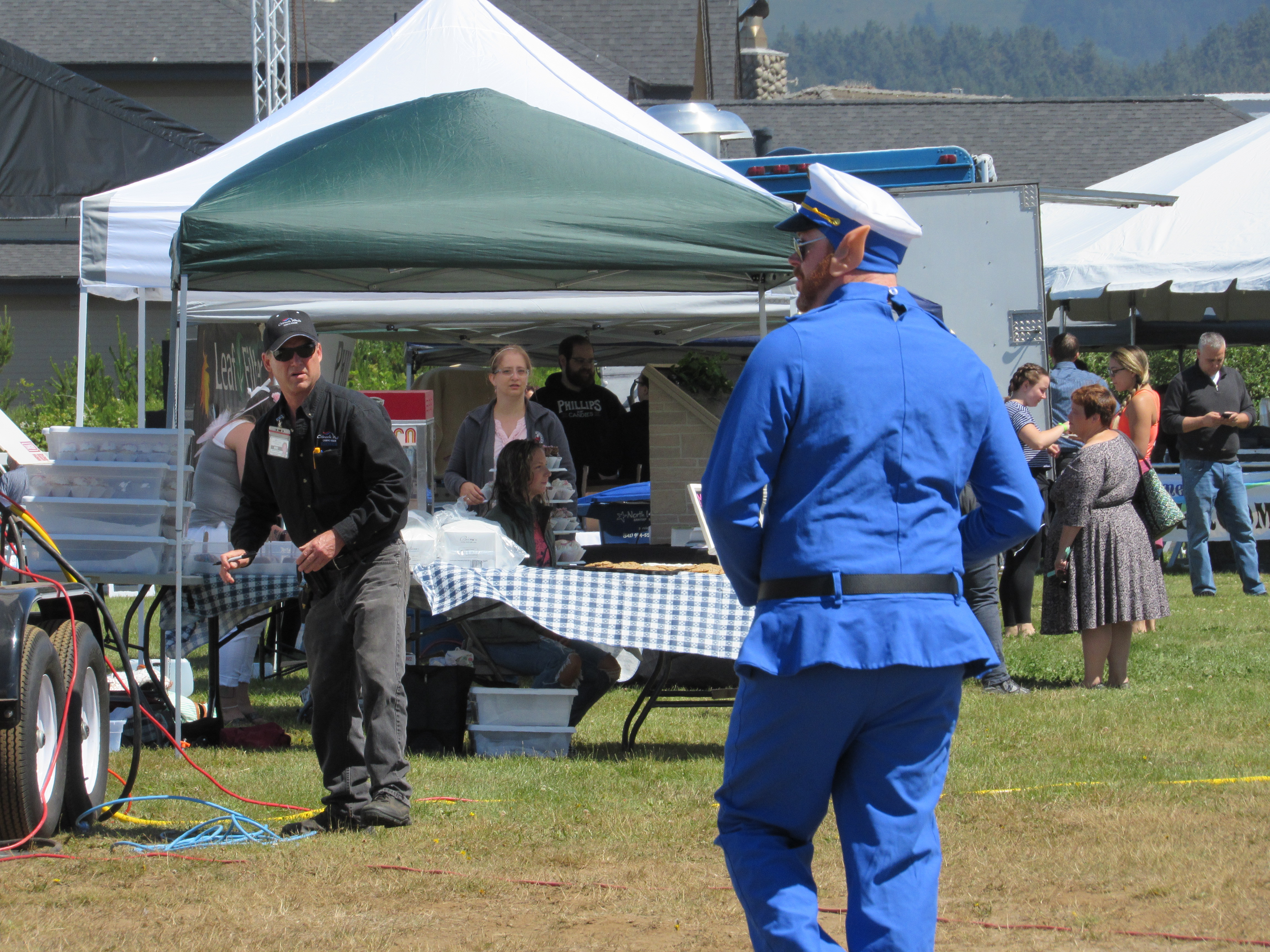 Marker recently addressed the Lincoln City City Council and gave a presentation of the Lincoln City's successful entry for Portland's Rose parade, where his float received the Chairman's Award for "Most Creative."
Craig Loney of Cub Scouts Pack 47 helped with the event, along with Lincoln City councilors Susan Wahlke and Dick Anderson.
Rides and games
Pirate's Revenge is a pirate ship on a pendulum that simulates a swaying motion of a ship at sea during a storm.
The Cyclone Swing is a spinning swing set where passengers hold on and fly through the air.
The ever-popular train ride is back with bubbles coming from the caboose. The train drives around Pixieland and rings a bell.
The Carousel bouncy house is designed for kids to jump around while parents watch from outside.
A new Pixiefest Games tent brings classic carnival games to the event.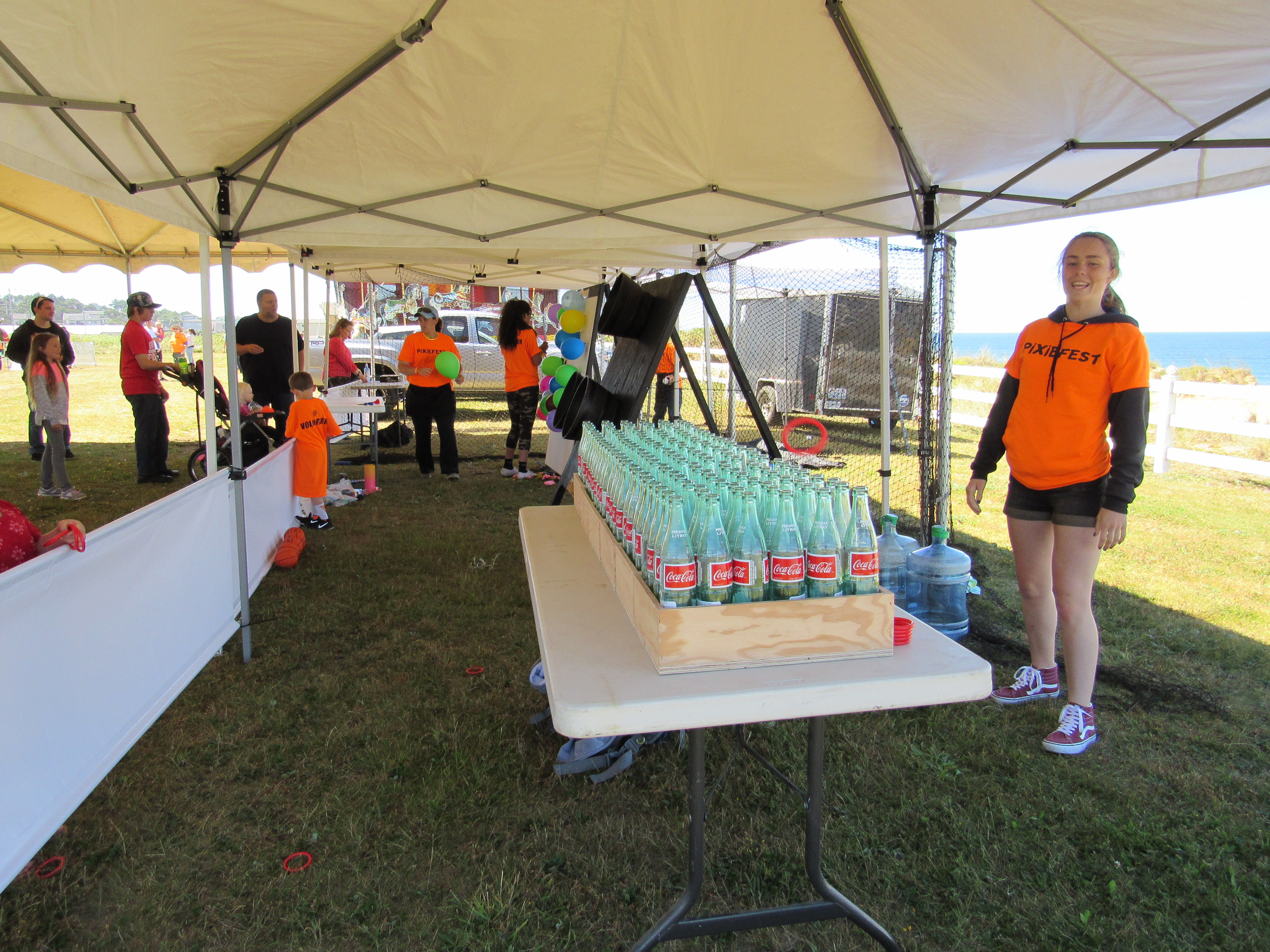 Pixiefest's mission is to preserve and share the memories of Pixie Kitchen and Pixieland. If you were around and visited either, the North Lincoln Historical Museum would invite you to share your experience on the Pixiefest Facebook page as part of the Pixie Memories Oral History Project. Selfie videos are welcomed.
Pixiefest is held annually June 30-July 1. Rides, games and entertainment are included in the admission price.
Tickets are $25 for adults at the gate and $12 for children 6-11. Kids 5 and under are free. Advance ticket sales are $20 for adults and $10 for children 6-11, while kids 5 and under are free. A family package is available for $65 and includes up to two adults and four children.
Click here to visit the Pixiefest website for more information.