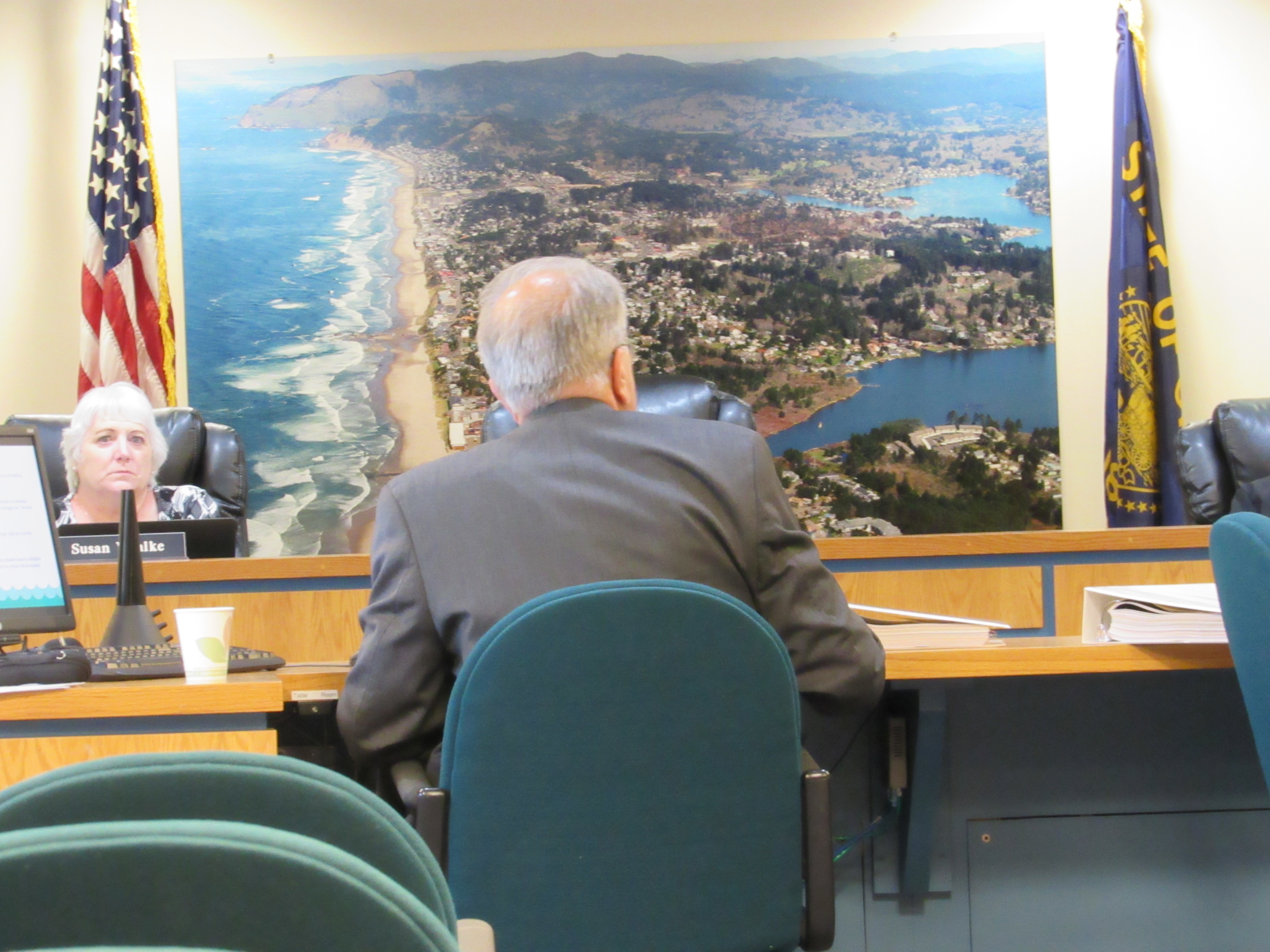 LINCOLN CITY — A concerned citizen suggested lowering the speed limit downtown. The Community Center's Boone Marker delivered a presentation of Lincoln City at The Rose Festival. The city awarded a $132,000 contract for a new city website to Tempest, a Philadelphia firm. $500,000 was also spent on a marketing contract with Portland-based Borders Perrin Norrander. A new dog-poop ordinance was requested, as well as "Martha Stewart makeovers" for  public restrooms. (The numbers/letters relate to the numbers in the meeting agenda)
0. Citizens comments
A concerned citizen suggested lowering the speed limit downtown in the interest of pedestrian safety. Another citizen revisited his dog poop concerns. Watch (6m)
Request to Use Crosswalk Pedestrian Flags on Highway 101
Warren Helcott commented on crosswalk pedestrian flags along Highway 101.
Watch (5m)
2. Volunteer Recognition for the City Float in the Rose Parade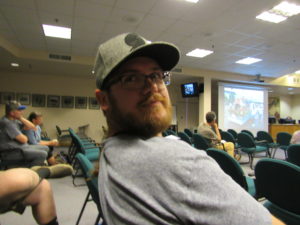 Boone Marker was asked by City Manager Ron Chandler to deliver a presentation about Lincoln City's involvement with the Rose Festival parade. Lincoln City's float was awarded the Chairman's Award for Most Creative. A moving drawbridge activated by a lever won the award. Volunteer Mitch Parsons was recognized for donating over 80 hours to the project. "Nice job," said Councilor Dick Anderson. Watch (9m)

Oregon Main Street Program in Lincoln City
A presentation from Oregon Main Street (OMS) showcased other cities that have been successful with downtown revitalization programs. Councilor Riley Hoagland brought up the question of how OMS would focus on an area as large as our seven mile long town. The presenter pointed Hoagland to Milton-Freewater as an example to follow because those two towns were turned into one much like Lincoln City and its five districts. Watch (51m)
Resolution 2018-13: Budget Transfer Authorization
Council authorized moving money from one budget category to another. The current budget ends Saturday. Hoagland asked Budget Director Debbie Bridges "why are we doing these" after the Budget was approved. Bridges responded "I try to do them as late as I can." The motion passed unanimously. Watch (2m)
New Website Development presentation by the VCB (aka Explore Lincoln City)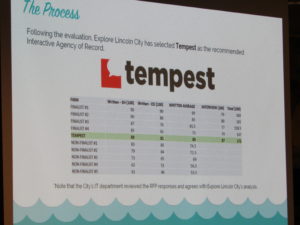 Philadelphia based web design company Tempest was awarded a $132,000 contract to design the city's new website. Annual upkeep costs will be $47,000. VCB Director Ed Dreistadt said the need for a new website stems from the current setup not being user friendly, not being mobile responsive, and is hard to navigate. The city website redesign has been delayed twice due to public outcry over the new city "poopypants" logo. The VCB is "waiting for branding to settle down," said Dreistadt. The motion passed unanimously. Watch (23m)
Selection of full service agency of record presentation by Explore Lincoln City (VCB)
The city approved a $500,000 contract with Borders Perrin Norrander (BPN), a Portland marketing firm. Anderson expressed concern the VCB's staff is being expanded and outsourced. Dreistadt claimed the VCB "would definitely make sure we use local" talent. The motion passed unanimously. Watch (38m)
Construction Contract Award for Lincoln Square Roof Replacement
A $233,000 contract was awarded to McMinnville based Washington Roofing Company to replace the Lincoln Square roof. The new roof will carry a ten-year manufacturer's warranty. The motion passed unanimously. Watch (9m)
 
8. League of Oregon Cities Legislative Priorities
The discussion was postponed until July 9th. Watch (4m)
H. Actions, If Any, Based On Work Session Or Executive Session
No actions were taken.
I. Additional Comments From Citizens Present On Non-agenda Items
No citizens spoke.
J. Announcements Or Comments By City Council
City Attorney Richard Appicello was directed to add a new nuisance ordinance to the municipal code that is based on a Parks and Rec. ordinance (to pick up after your dog) that would be better suited to address the concerns of animal waste piling up and causing an "odorous" stink.
Councilor Judy Casper said SW 35th St. public restroom's "looks didn't reflect how it smelled" and appreciated the "Martha Stewart" makeover, and hopes all our restrooms "will have the Martha Stewart look." Watch (17m)