North Lincoln County Historical Museum will open two new exhibits February and install video screens with looping historical footage to continue to preserve and interpret North Lincoln County History.
New to the museum will be "The Devils of North Lincoln County," an exhibit showcasing the "Red Devils Group" formed in Taft and Devils Lake in 1933. The group promoted events like the "Redhead Roundup" and "Devils Lake Regatta" to entertain visitors with wild stunts, such as kidnapping redheads and throwing them in the lake and holding mock weddings. Local businessmen were part of the early tourism success in North County and were key in the "20 Miracle Miles Campaign." The exhibit starts Feb. 8 and runs throughout 2020.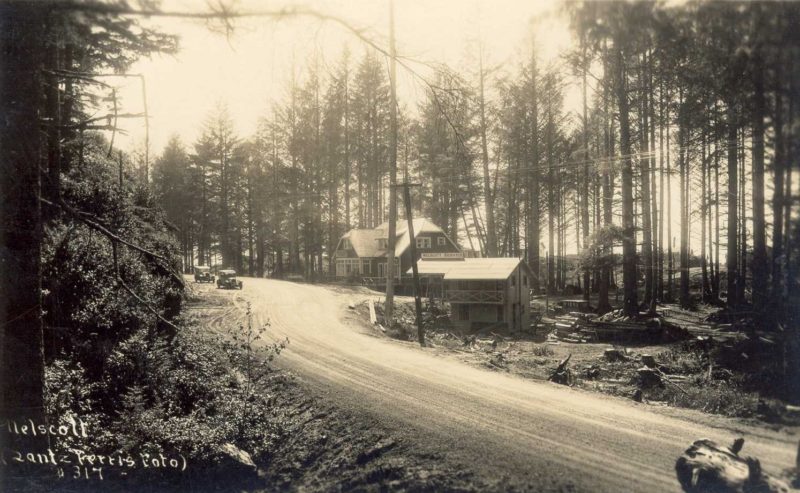 Award-winning Photographer Joyce Sherman, who's picture of Yaquina Bay Bridge taken when she was 12 took second place at the State Fair, will give a presentation Saturday, Feb. 8 from 2-3 p.m. about the famous McCullough's Bridges and Highway 101. Visitors can learn how the Oregon Coast Highway was built and how Lincoln County was created. Sherman lives in Roads End and is an avid fisherman.
Four video screens will play cultural and historical footage on an endless loop — after a grant from the Siletz Tribe Charitable Contribution Fund — in an effort to enhance and preserve North Lincoln County history. The screens will play Siletz Tribe cultural film Skookum Tillicum in the Native American exhibit, a traditional glass float video will play in the Japanese Glass Float exhibit, Model T footage will run in the Early Transportation exhibit and Pixie Kitchen and Pixieland will play home videos recorded from the period.
North Lincoln County Historical Museum is located at 4907 SW HWY 101 in Taft.
Call 541-996-6614 for more information.