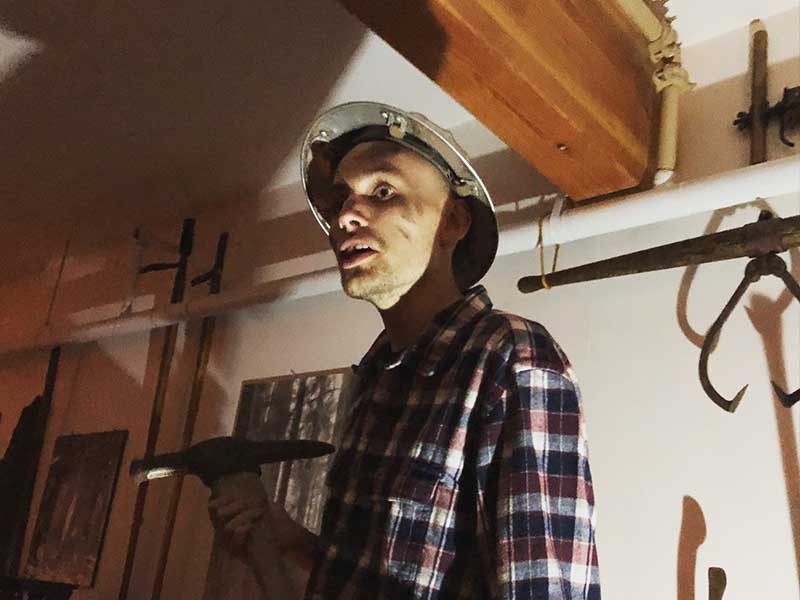 Friday, Sept. 27 was opening day for the fourth year of A Tour To Die For, an interactive Lincoln City history experience with live actors portraying cemetery residents who tell their stories from the beyond.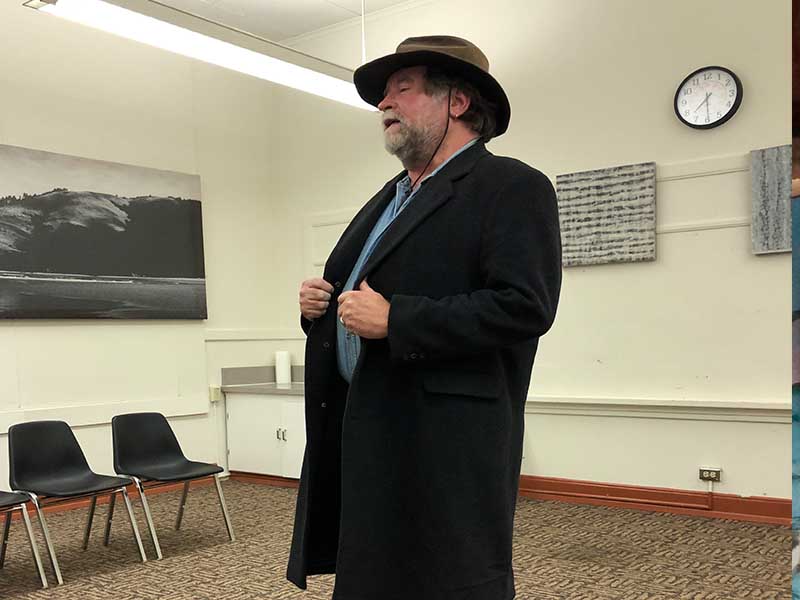 The event starts off at Lincoln City Cultural Center, where John Bones (Bryan Kirsch), tells of his travel west for a "homestead opportunity" in which he claims over 100 acres and is instrumental in the naming of Taft (after William Howard Taft) and creation of the first post office in the area. Bones lived to the ripe old age of 99.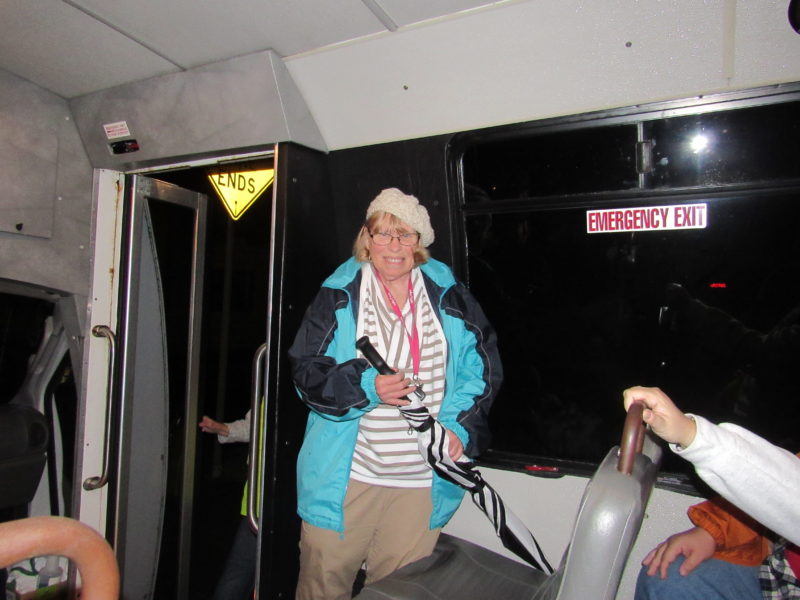 Participants are then loaded onto a shuttle bus and driven to Pioneer Cemetery or the North Lincoln County Historical Museum depending on weather. The bus ride is narrated with stories from the past by tour guide and Taft Pioneer Cemetery board member, Linda Wagner, as she touches on Lincoln City's rich history, featuring people such as, Dale Omsburg, the mortician whose mistreated corpses haunted survivors, changed the law and ended in suicide.
Upon arrival at their destination (due to rain this tour went to the museum), attendees are ushered through a series of live actors portraying residents of Taft's Pioneer Cemetery, including Nels Nelson (Terry Smith), a Finnish pioneer who's time in the mines led to an early grave. His story is one of hardship, but ends on a bright note as he seems "happy" having created a brighter future for his many offspring.
As the tour continues, the sounds of an accordion and saxophone fill the air as two musicians harmonize during the interludes.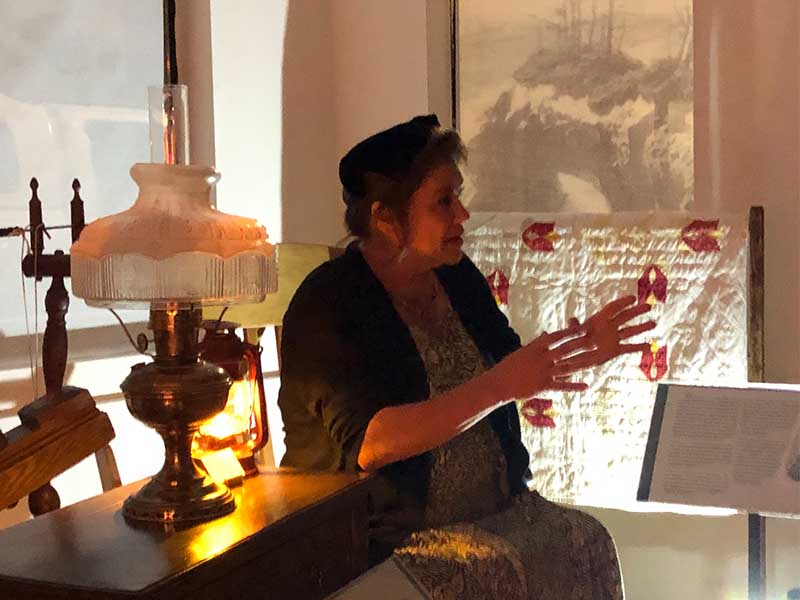 Julia Bones (Elizabeth Chandler) is a mother and farmer that speaks with authority. She tells of her time canning, falling in love and her constant battles with Jehovah Witness'. A very animated lady who's story of cherry picking season and how she would not write a man who picked cherries with her because her mother would "tan my hide for writing a man", was a unique glimpse into turn-of-the-century life.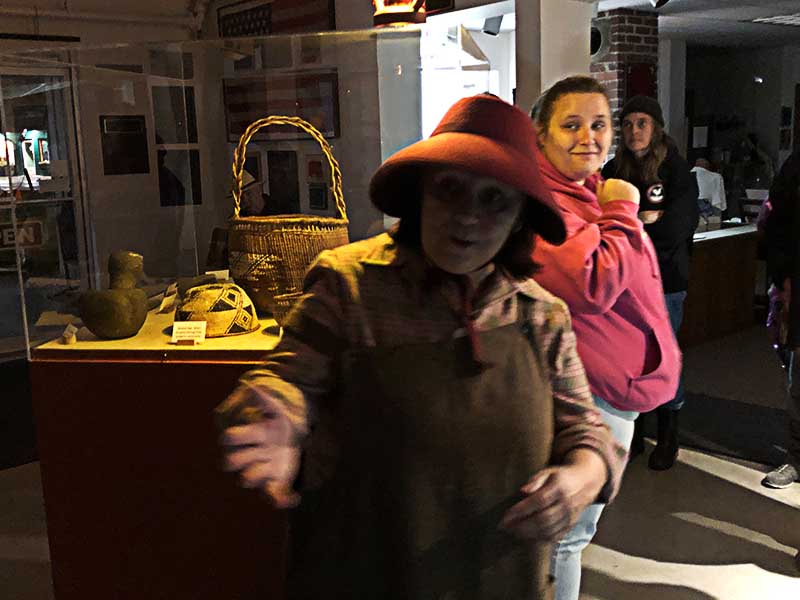 Sissie Johnson (Alice Luchau), told of how there were no bridges or roads in the early days. If you wanted to get to Newport, you had to go across the bay and you needed her husband Jake to swim your horses. This was a difficult task that took great expertise, and Jake would make sure everyone trying to get to Newport was safe and would even wait for them to come back and swim their horses across once more.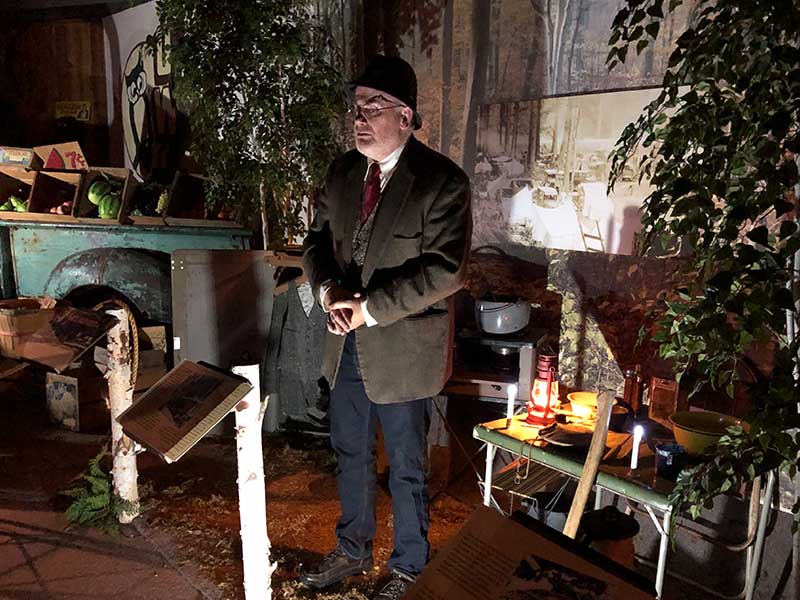 Ben Bartow (Lewis Smith) brings the past to life as he speaks about his many jobs and how some of them were not one's he'd like to remember but they add to his story nonetheless. Bartow speaks of prohibition and tells a first-hand account of the bribery of a Tillamook deputy to allow the safe passage of bootleg alcohol into Lincoln City. Bartow said he sent all kinds of letters to public officials, such as the President of the United States and said "in those days, it was likely you got a response." He used a letter from Harry Truman to get across the Canadian border in one instance.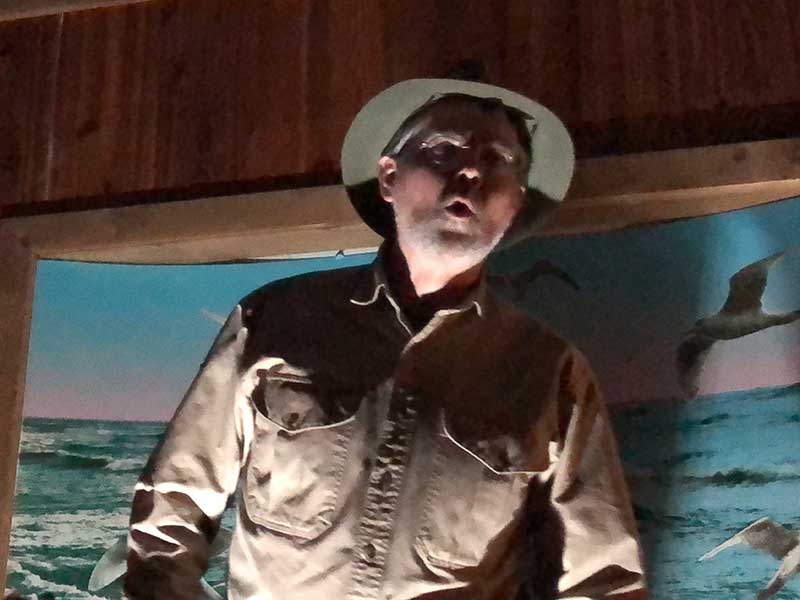 Dan Rees (Matt Blakeman), a German immigrant pioneer, regales the audience of his coming to America and spending time in New York as a cheesemaker, where he found the people loved his cheese. His real dream was to own "a bit of land of my own," so he headed west by "riding the rails" and landed in Colorado. After farming difficulties made life in Colorado impossible, he moved further west to Lincoln City. Rees made a name for himself trapping bears, "mountain cats," and muskrats. He learned logging and enjoyed finding agates. Rees's ending tale is one of a grim fate for his caretaker as he "hurt" her with an axe and was subsequently committed by authorities.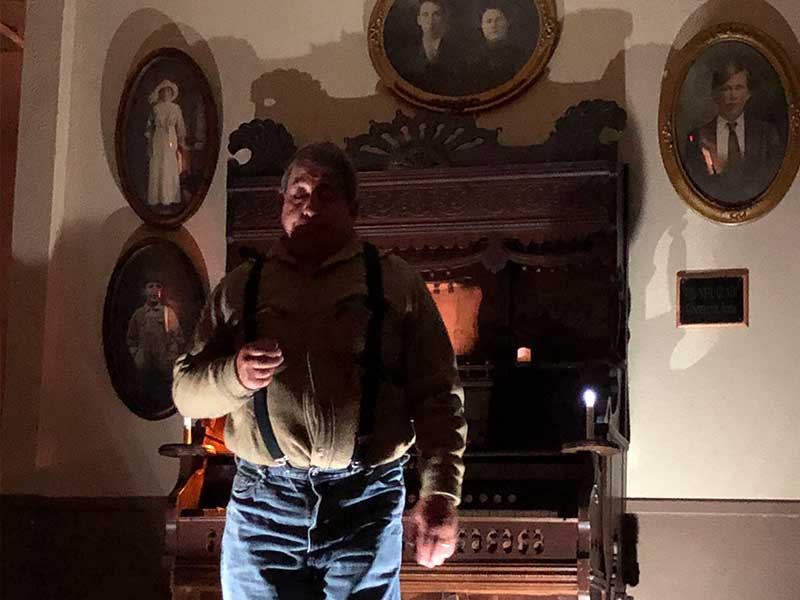 A Tour To Die For concludes with George Parmele (Dave Jones) spewing interesting tales of his past in Lincoln City but we don't want to give away everything.
The event is is a collaboration between three non-profits: Taft Pioneer Cemetery, Theatre West and North Lincoln County Historical Museum and runs until Oct. 6. Tickets are $25.
CLICK TO EXPAND EVENT INFO