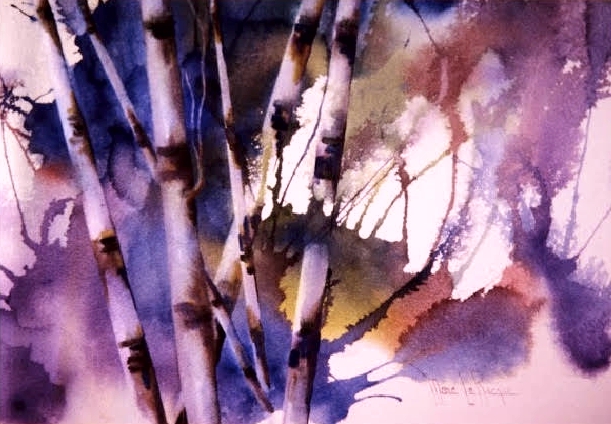 North Lincoln County Historical Museum will host a new art exhibit this spring featuring the watercolor works of late local artist Marcel LaRocque.
LaRocque was born Dec. 30, 1922, in Rhode Island and passed away May 3, 1988 in Oregon. He and his partner, John E. "Jack" Coyne owned and operated Panache Antiques in Lincoln City for 10 years. The shop was located where Theatre West is now.
LaRocque worked for the May Company in Ohio and California before moving to the Oregon Coast. He was responsible for elaborate window displays for the department store chain and was a talented set designer.
The artist later taught watercolor classes in Lincoln City and worked with another local artist named Joan Farrouque. LaRocque was a member of the Watercolor Society of Oregon.
One of the paintings included in the exhibition, Rites of Spring, won special recognition in the Watercolor Society's 1987 Fall Show.
Though best known as a watercolorist, LaRocque was an innovative and experimental artist who worked extensively with mixed media and collage.
The free exhibit starts showing 2 p.m. March 7, at 4907 SW Highway 101. Snacks and refreshments will be available and Art Curator Matt Blakeman will answer questions.