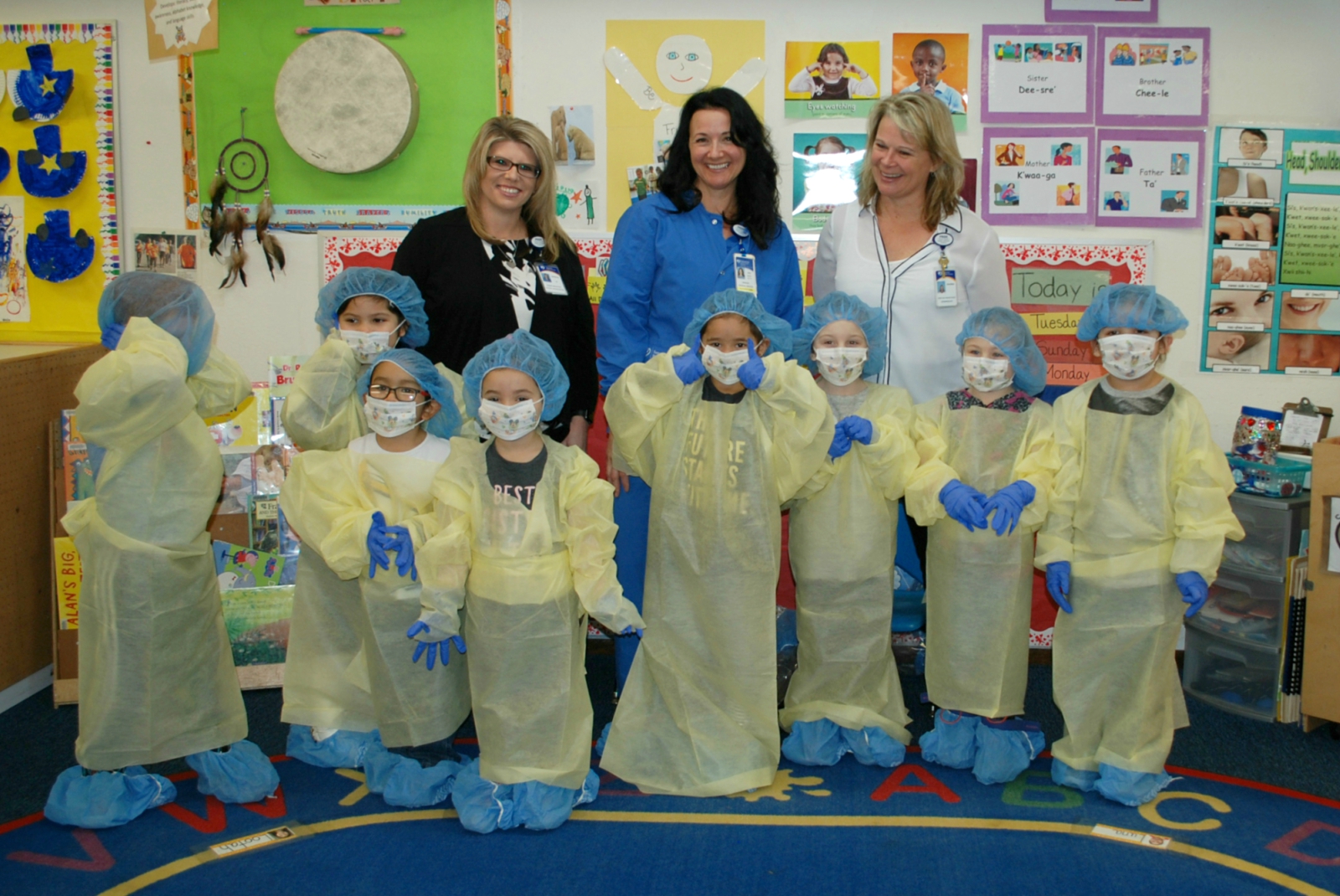 A surgery manager, an infection preventionist and a nurse educator were special guests at Siletz Head Start in Lincoln City on Feb. 19. The always curious 3- and 4-year-old children were intrigued – especially once the disposable surgery attire was handed out to try on!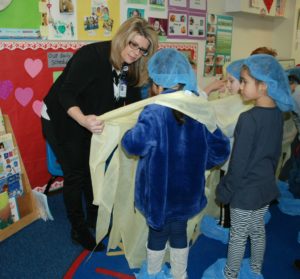 Each year, doctors, nurses and other clinical staff from Samaritan North Lincoln Hospital visit the busy classroom to talk a bit about the hospital and health care and to let the children meet a friendly clinician outside of the doctor's office. This year's special guests were Nurse Educator Crystal Bowman, Surgical Services Manager Angi Bailey and Infection Preventionist Shanna Middaugh.
Sometimes it can be difficult to keep the attention of preschoolers, but they were captivated by the opportunity to try on – and keep – the disposable bootie shoe covers, bouffant hair covers, gloves, gowns and masks. In addition, they received stickers and coloring books to take home.
The visit is not only interesting to the children, but to the SNLH staff who participate. It is an opportunity to interact with the community outside of the hospital and shake up their daily routine a bit. By the looks on both child and adult faces, everyone had a good experience.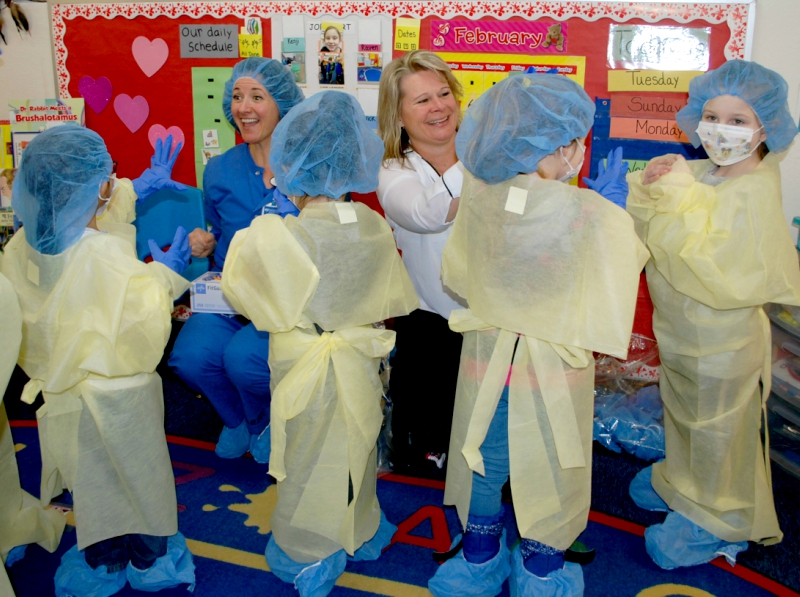 To see more fun photos, visit facebook.com/NorthLincoln.