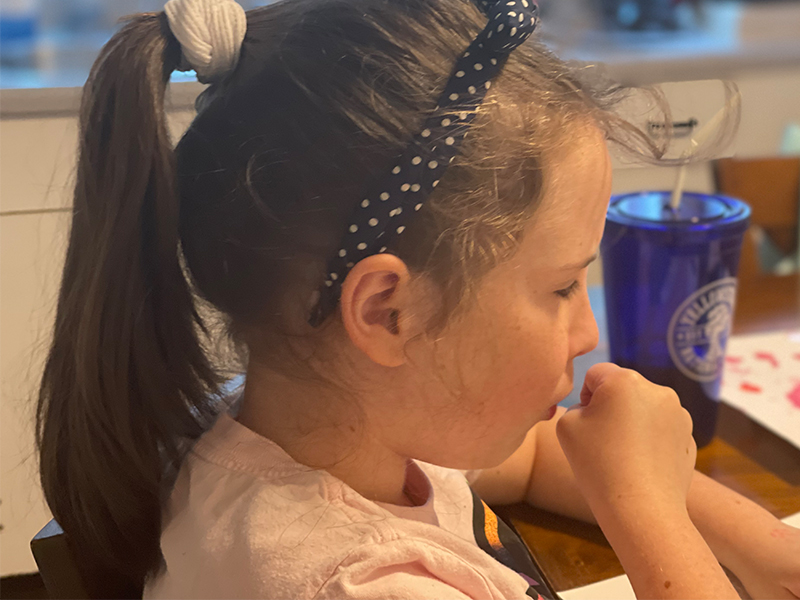 During the COVID-19 pandemic in 2020 and 2021, the usual winter colds and flus all but disappeared as people masked up and kept their distance. Now with children back in school, most pandemic restrictions lifted and in-person gatherings again becoming the norm, respiratory ailments are starting to make a comeback.
Among the germs making the seasonal rounds is the respiratory syncytial virus, known as RSV. Cases of RSV are increasing nationwide and are likely to rise in Oregon.
While the virus is getting a lot of attention in the media, RSV is common and mild for most children and adults. RSV symptoms are the same as the common cold – runny nose, cough, sneezing, fever and loss of appetite.
"By their second birthday, most children have had RSV," said Pediatrician Caitlyn Anglin, DO, of Samaritan Lincoln City Medical Center. "If you have a sick child at home, it is good to monitor their symptoms because sometimes RSV can cause severe disease in children under 2 years old – especially infants under 6 months old. It can also cause severe disease in older adults."
The same precautionary measures we took for COVID-19 are also effective for preventing other respiratory illnesses like RSV and the flu. There is no vaccine for RSV, but there are tried-and-true ways to reduce your chances of catching or spreading the virus:
Stay home when sick.
Avoid contact with people who are sick.
Wash hands regularly for at least 20 seconds.
Keep your hands away from your or your child's face.
Clean and disinfect surfaces that are often touched, such as doorknobs and electronic devices.
Consider wearing a mask in crowded indoor settings, especially if you or someone in your home is at high risk for severe disease.
People at high-risk include:
Young children, in particular children under 2.
Children with underlying medical conditions.
People of all ages with weakened immune systems.
Adults 65 and older, especially those with chronic heart or lung disease.
If your child has symptoms of any respiratory illness – a cold, flu, COVID-19 or RSV – remember the following guidelines:
If symptoms are mild, keep your child home.
Help manage symptoms with proper nutrition, hydration and rest.
Use over-the-counter medicine to manage fever and pain, such as acetaminophen or ibuprofen if needed. Never give aspirin to children.
"Patients with RSV usually feel better within a week or two," said Samaritan's Dr. Anglin. "A residual cough and nasal drainage can last for a few weeks after initial symptoms begin. It is usually not necessary to be tested for RSV. If symptoms are severe or getting worse quickly, contact your health care provider. Warning signs that require immediate attention include difficulty breathing, breathing very quickly and dehydration."
Dr. Anglin also said that the pediatricians at Samaritan Lincoln City Medical Center have same-day appointments available for ill pediatric patients. Call the clinic at 541-994-9191 to make an appointment.
For more information, see these RSV resources from the Centers for Disease Control and Prevention: