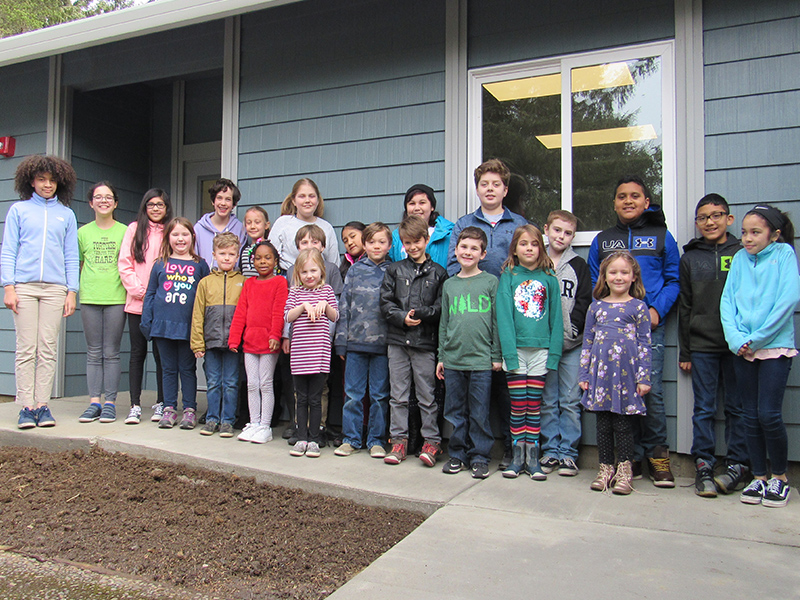 EDITOR'S NOTE: Due to snow forecast for the Lincoln City area, Bishop Michael Hanley of Portland will not attend Saturday's dedication. Blessings will be made by St. James Santiago Episcopal Church Rev. Chris Hertlein.
Opened in fall 2013 with just three teachers and eight students, educational opportunities for youth in Lincoln City will be enhanced Saturday when the Episcopal Bishop of Oregon dedicates a new building for St. James Santiago School students.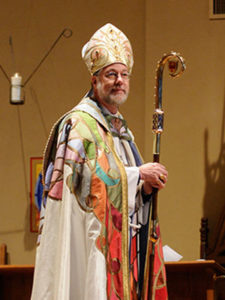 Bishop Michael Hanley will join the school's nine-member staff and its 45 students from kindergarten through sixth grade for the 4 p.m. ceremony, which will include a walk-through and blessing of each room.
"It will enable the school to accommodate more students and expand to include seventh and eighth grades in the coming years," school administrator Julie Fiedler said.
Need for more space prompted the construction of a 2,700-square foot building to accommodate the current students who have taken up most of the available meeting space at St. James Santiago Episcopal Church, 2490 NE Highway 101. The school has shared space with the congregation, community meetings and the Community Meal Program, Fiedler said.
The new building will be dedicated to student use with the school continuing to use space in the east end of the church, Fiedler said. The free-standing building has six classrooms, two bathrooms, an office and teacher space.
The building was made possible by a gift from St. James Santiago Church, parent and community donations and a grant from the Episcopal Diocese of Oregon. It was built by Central Coast Construction, which also built a commercial kitchen at the church for the Community Meal Program several years ago.
A private nonprofit school driven by tuition and donations of community support with about half of its families receiving need-based financial assistance, St. James Santiago offers a curriculum of reading, writing, spelling, mathematics, science, social studies, art and Spanish.
Using national Core Curriculum standards as a baseline for designing its curriculum, it features small class sizes and multiple teachers who provide students with personalized instruction and attention in a wide range of subject areas, Fiedler said.
"The school's strong social-emotional program promotes inclusion, physical and emotional safety, teamwork and strong interpersonal relationships," she said.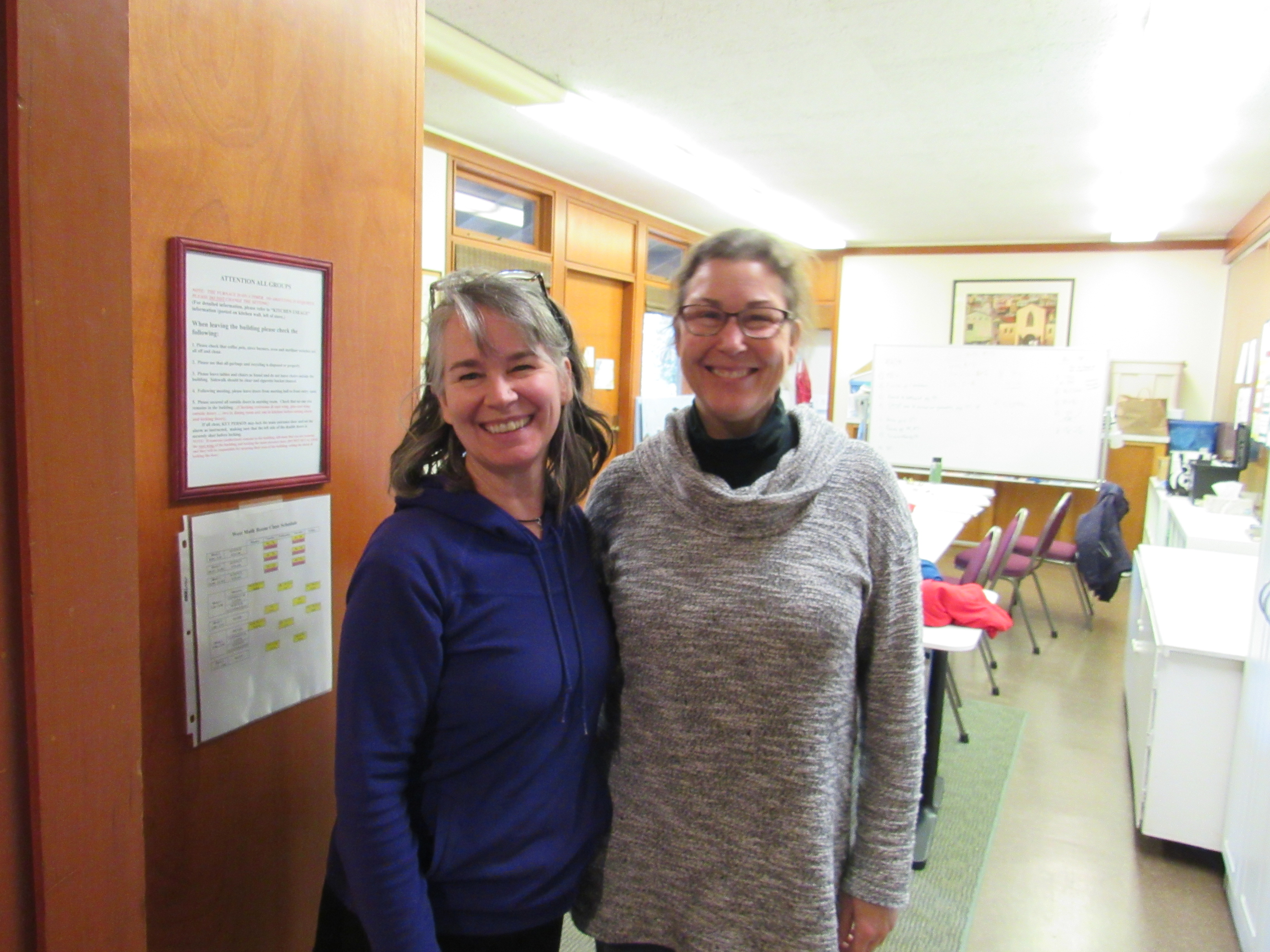 Fiedler, former director of Neskowin Valley School, also teaches math and literacy and is joined by eight instructors – John Fiedler, Mallory Migliaccio, Kaline Klaas, Katie Miesle, Amy White, Eric Simpson, Jenny Donnell and Nora Sherwood.
In addition to primary studies in English, math and science, students put on three plays and musical performances per year and tour Lincoln City with teachers on foot most days after lunch.
Numerous field trips and regular visits to the Driftwood Public Library get students involved with the world around them, Fiedler said. Last year, the school displayed student art about Africa at the Chessman Gallery of the Lincoln City Cultural Center.
A member of the National Association of Episcopal Schools, St. James Santiago welcomes applications for 2019-2020 and is raising money towards a matching grant of $25,000 from the Diocese. Donations can be sent to St. James Santiago School, P.O. Box 789, Lincoln City, OR 97367.
Call 541-994-2426 or visit sjsschoollc.org for further information.