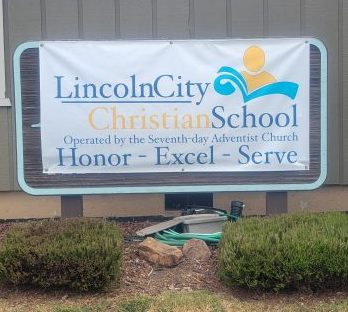 October of 2023 will mark the 120th birthday of Lincoln City Christian School (formerly know as Lincoln City Seventh Day Adventist School). 
When a school reaches a milestone like that it can be safely assumed that they are doing something right.
First opened in a home near Drift Creek, the school operated at two other locations before settling at 2126 NE Surf Ave-just east of the Lincoln City Community Center.
Classes are divided into 4 stand alone groups;
1. Kindergarten
2. First, second and third grades
3. Fourth, fifth and sixth grades
4. Seventh and eighth grades
I had the opportunity to sit down with school principal John McCombs and teachers Tanya McCombs and Eric Valdez along with board member Jim Hoover to learn more about the school.
My first meeting with principal McCombs was while he was applying a fresh coat of paint to some window trim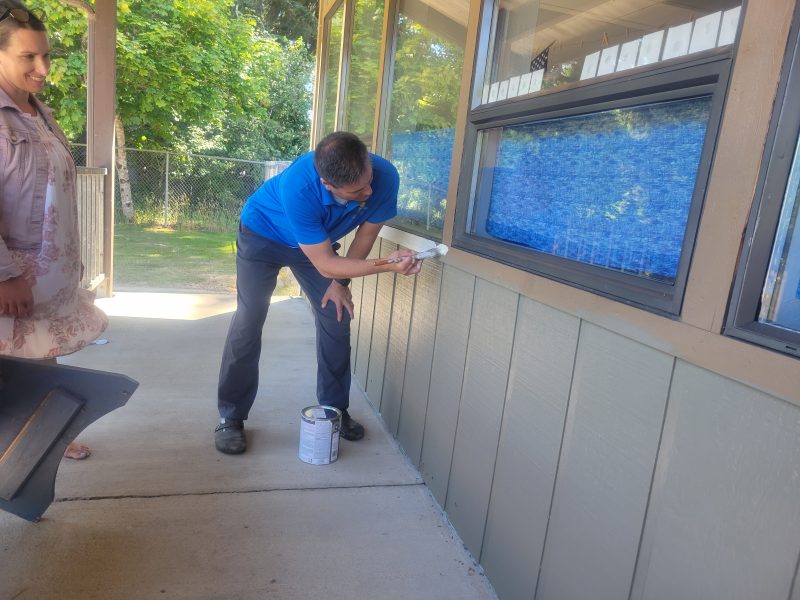 As we settled in to Mrs. McCombs classroom they talked about the school's history, it's strengths and the challenges it faces.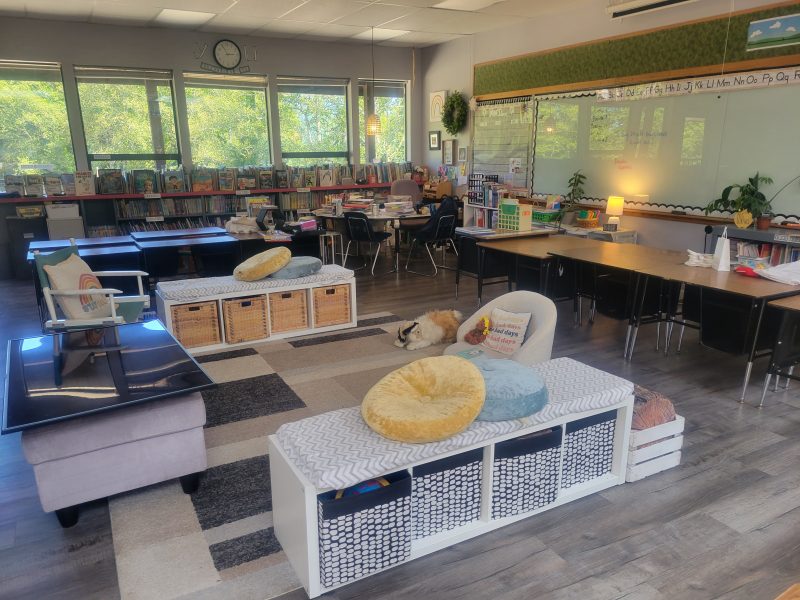 "The Adventist school system is the second largest in the nation," said Hoover. "The Catholic schools are first-but they started a few years before we did."
He continued, "The current demographics of this school are approximately ninety-five percent non Adventists and fifty percent non Christians."
"Mostly we are missionaries." said Mrs. McCombs.
Principal McCombs noted, "there is no requirement to be Christian (to attend here) but everyone attending must be open to exploring a relationship with Jesus.  We have Bible classes where we primarily teach the stories of the Bible.  A lot of the students just don't know the stories. they don't know about Noah or Samson or David-never heard of them."
When asked if those stories spur conversations he replied, "Great conversations! The kids want to know.  They really want to know what is really true."
Mr. Hoover interjected, "We're trying to share the love of God within this community to a kid that might not find it any other way."
The principal continued, "It's really fun to talk with kids about how God knows us, loves us and accepts us.  And they didn't know that."
"And how do we share those things we have in common?  That's the greatest challenge." added Hoover.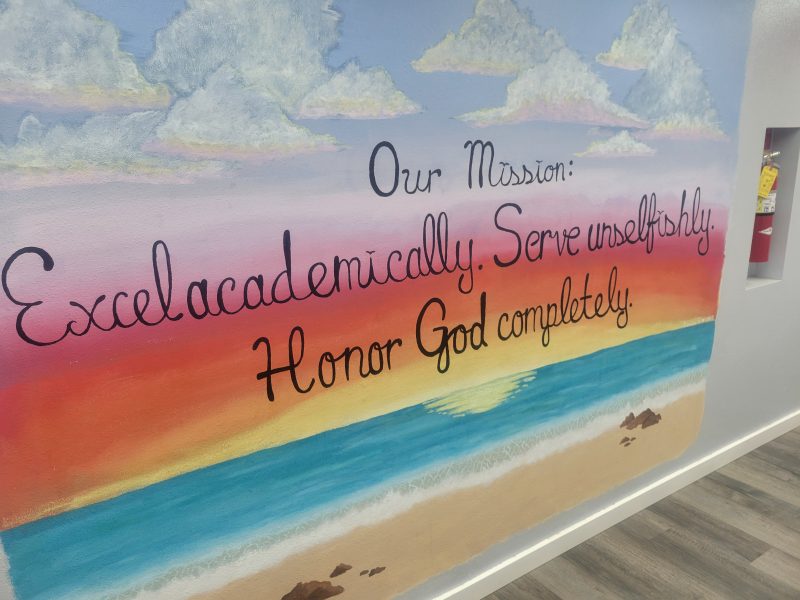 Principal McCombs mentioned that there is an opportunity to enroll approximately twenty more children for the new school year.
I asked why parents should consider sending their kids to Lincoln City Christian School.
"Quality education, smaller class sizes, a safe environment and a family connection." was the unanimous reply.
Says Hoover, "We have teachers that share values, not just instruction.  They share values like honesty, character, kindness and forgiveness along with striving for academic excellence."
Principal McCombs added, "Because I attend end of day dismissals everyday I get to see all of the parents and say hi to them and try to touch base with all of them (about their kids)."
Mr. Valdez, who teaches grades four through six, and came to the school via Panama and Costa Rica said, "Getting an education transformed my life.  It has given me opportunities I wouldn't have had (without it). I try to transfer that to my students…we have to prepare them for this life and all its challenges."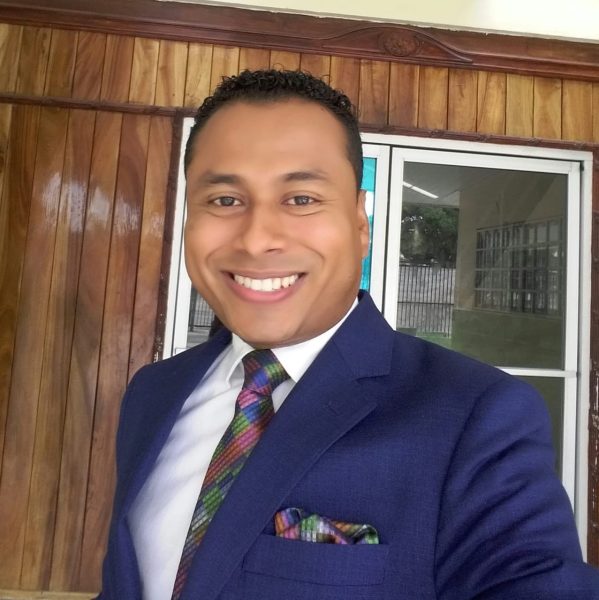 He continued, "One pastor gave me a message that I carry with me to this day.  He said, 'Always remember that you are a teacher and have a great responsibility because others will be watching you'.  
The impact we have as teachers will last a lifetime.  It's an honor and a privilege."
Mrs. McCombs adds, "I get to know the parents because they want to and we become friends over time and I pray for them as much as I pray for their children."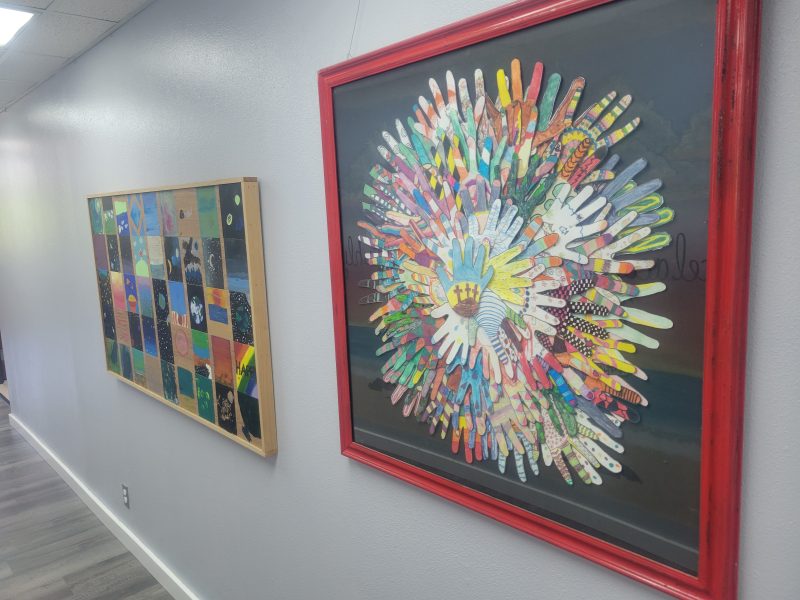 As we toured the school principal McCombs pointed out many of the activities that go along with traditional studies at the school.  Things like laser engraving, 3D printing (taught by principal McCombs) and culinary arts instruction, gardening, wood carving and sewing taught by volunteers) to name just a few.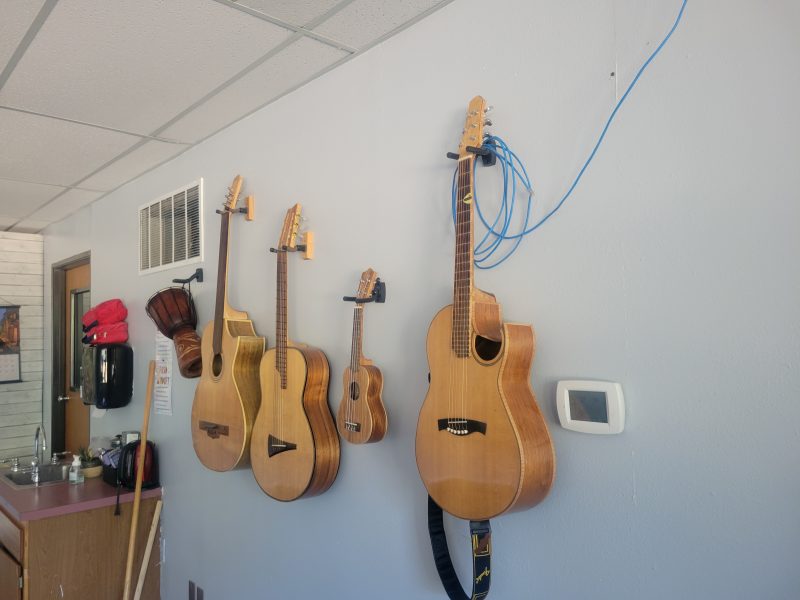 It's clear that this group of educators are excited about the upcoming school year. 
So, with the last coat of paint going on the walls and classrooms neat and tidy, they want to invite  everyone to their 120th anniversary get together on October 6 from six to eight p.m. at the Seventh Day Adventist Church facility at 2335 NE 22nd St Lincoln City, OR 97367.
For more information about the celebration or enrollment for the 2023-24 school year contact the school at 541-994-5181