This article is also published on our sister site Lincoln City Church News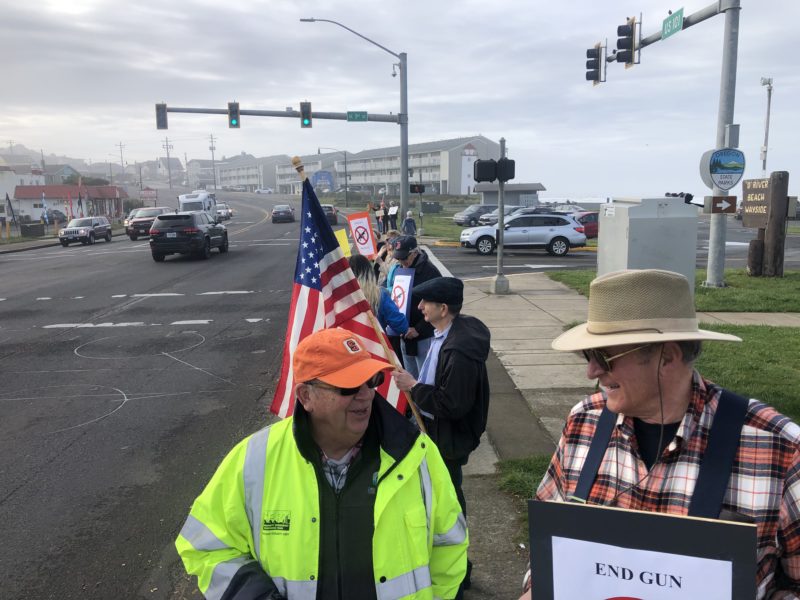 A group of concerned citizens rallied at D River State Park Saturday morning to make the public aware of gun violence.
Catholic church member Jack Stone, who held the American flag at the rally, spoke about recent gun violence:
"We had another experience of this yesterday. Another two people — students — killed. This is something that should have ended a long time ago and I think people are starting to take some action."
The rally was planned and advertised two weeks prior to the Saugus school shooting on Thursday.
Members of Lincoln City's Congregational Church were out en masse holding signs and speaking to people about gun violence and offering possible solutions, such as universal background checks and removing high-capacity rifles.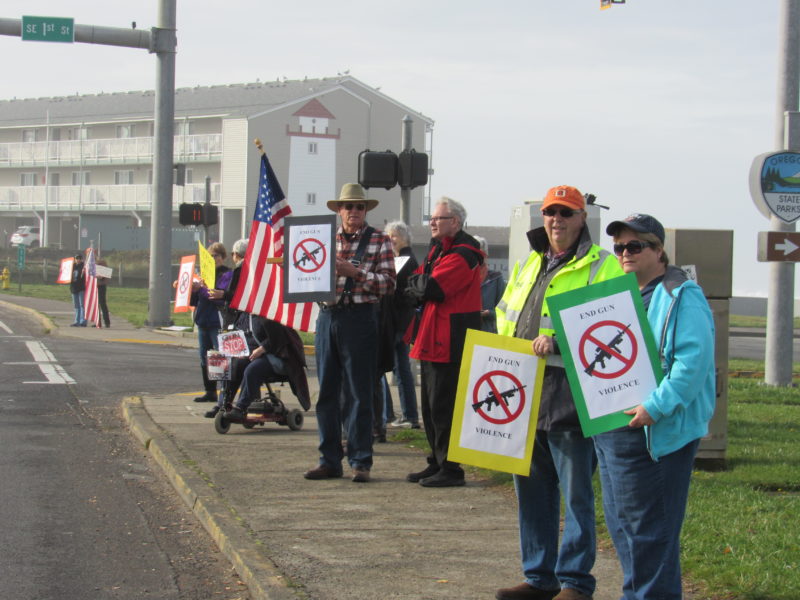 "Our children are dying, among other people, and it's not the way to solve problems." Lincoln City resident Jean Altemus said.
Congregational Church member Jay Roelof, a U.S. Veteran, said the rally was part of a movement of Congregational Churches nationwide called Just Peace Action Team.
According to Roelof, only one individual asked if rally members were trying to "take our guns away," and after a brief discussion the man left satisfied he could "keep his guns."
"No one has given us the finger yet," Roelof said.
Cars honked at the 20 people who participated in the event as they drove by on Highway 101.
"This message goes to the heart of our whole culture," Former pastor of Congregational Church Charles Busch said. "For those of us standing here, we're disarming our own hearts."