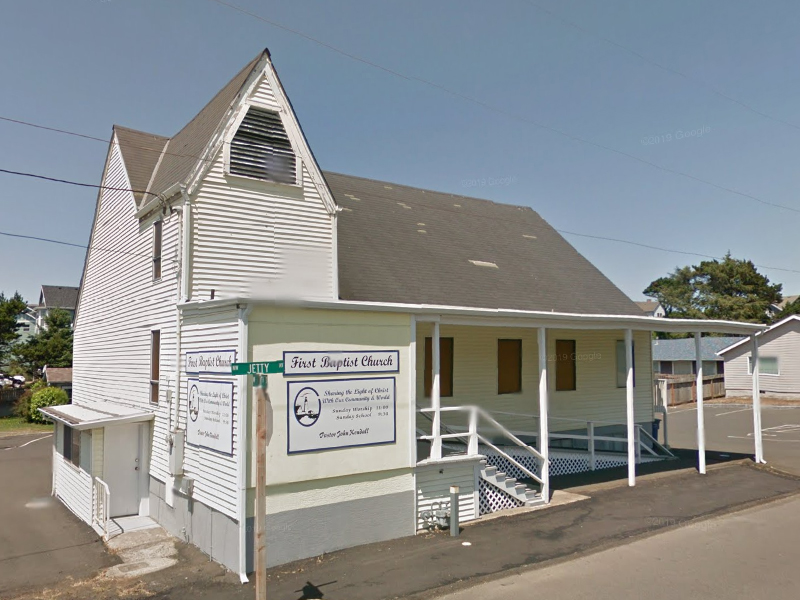 Members of the Lincoln City church community and local government have come together to support a warming shelter at First Baptist Church just ahead of a week of predicted cold weather over the Christmas holiday.
Communities Helping Addicts Negotiate Change Effectively (C.H.A.N.C.E.) was narrowly granted a conditional use permit by the Lincoln City Planning Commission earlier this month but according to C.H.A.N.C.E. officials, the conditions are unreasonable, preventing them from opening their doors and sheltering the homeless during cold or stormy weather. Newport News Times wrote a detailed story on the conditions imposed by the Lincoln City Planning Commission. 
Local attorney Joshua Zantello of Andrews, Ersoff & Zantello, drafted a memorandum of understanding, detailing how homeless resource center C.H.A.N.C.E. will utilize First Baptist Church's facilities in times of inclement weather to operate a warming shelter. With the fire marshall and City signing off on the proposal, a shelter is allowed, giving up to 22 homeless persons a place to stay when temperatures reach 40 degrees or winds exceed 50 mph.
As of Saturday, Dec. 21, the homeless population of Lincoln City has a place to seek shelter from frigid and windy conditions — predicted for the next five days — at First Baptist Church, 1333 NW 17th Street.
Donations are welcome and volunteers needed. Call 541-272-6265 Ex: 453 for more information.
Previous coverage:
Planning Commission to rule on warming shelter as conditional use
Planning commission narrowly votes in favor of warming shelter permit