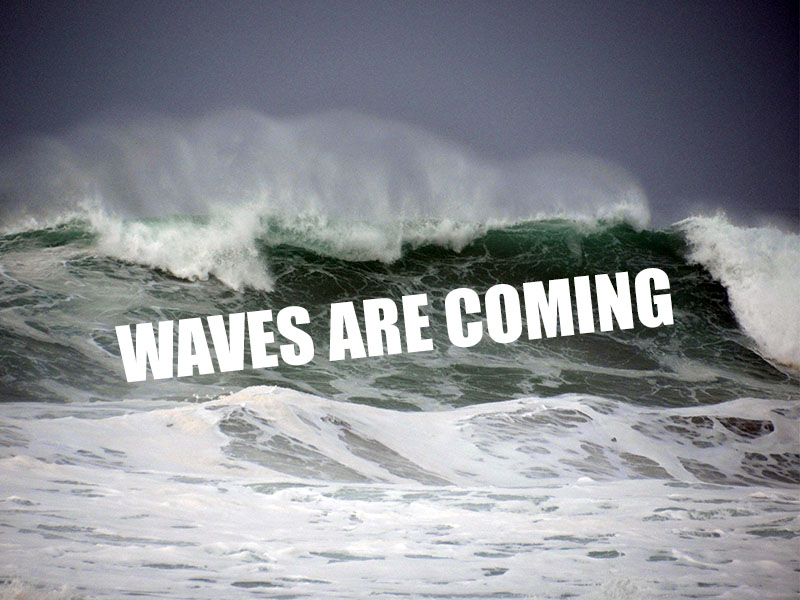 UPDATE: National Weather Service Portland issued a "coastal flood warning" early Saturday morning calling for major flooding through 4 p.m. Saturday afternoon and increased the expected wave height to 40 feet.
Low-lying areas near bays, sloughs and the lower reaches of coastal rivers could see major flooding up to one foot above ground level during high tides.
Large debris and logs will likely be moved far onshore. Structures near the surf zone will likely be inundated by waves.
Previous coverage:
National Weather Service Portland (NWS) issued a "high surf warning" Friday for central and north Oregon coasts, predicting waves up to 35 feet, from 1 a.m. -4 p.m. Saturday.
Large waves and dangerous surf conditions are expected to hit the coast Saturday, causing higher than normal run-up on beaches and low-lying shoreline.
According to the NWS warning, severe beach erosion may destroy coastal properties and buildings. Homepage reported on the Sea Gypsy and Kyllo's damage in January, 2018, where six sliding glass doors were destroyed and an evacuation of the first floor was necessary. Adjacent restaurant Kyllo's had a gas line rupture from the same waves.
NWS said very high tides late Saturday morning to early afternoon will result in even higher wave run-up.
Sneaker waves are expected to accompany the high surf and beachgoers are advised to stay off beaches, rocks, logs and jetties as they can be caught unsuspecting and swept into the frigid ocean.
People should follow all instructions from local authorities, including, police, fire, Coast Guard and department of transportation.
Cold weather is still expected for the beginning of next week.