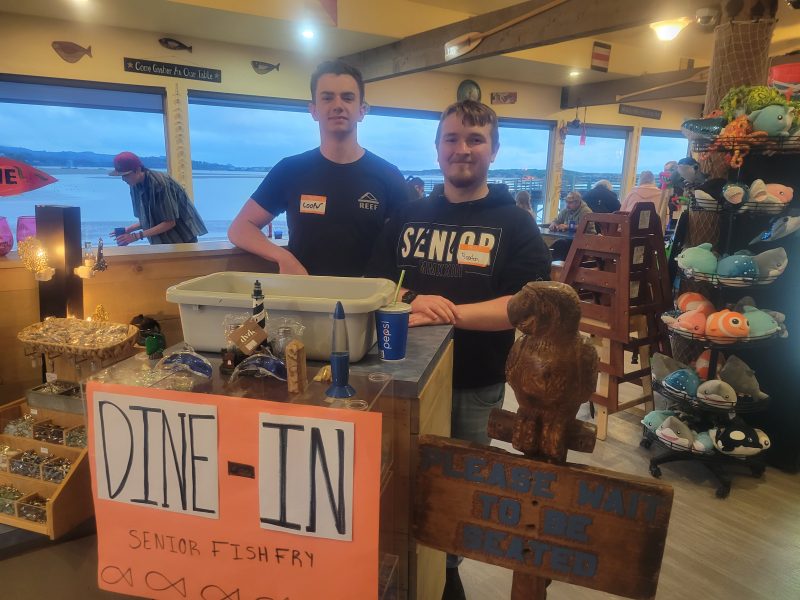 On Tuesday night Mo's Seafood and Chowder restaurant in Lincoln City was home to Taft 7-12 annual Senior Fish Fry.
The event was hosted by principal Nick Lupo and between 20-30 senior high schoolers.  The kids were working to raise money for their "Senior Send Off"  an event held at the end of each senior class year.
Past gatherings included a trip to Oaks Park, paintball and simply staying in town and enjoying an evening on the beach.
"Mo's does and awesome job and are so generous in supporting the kids."  said Lupo.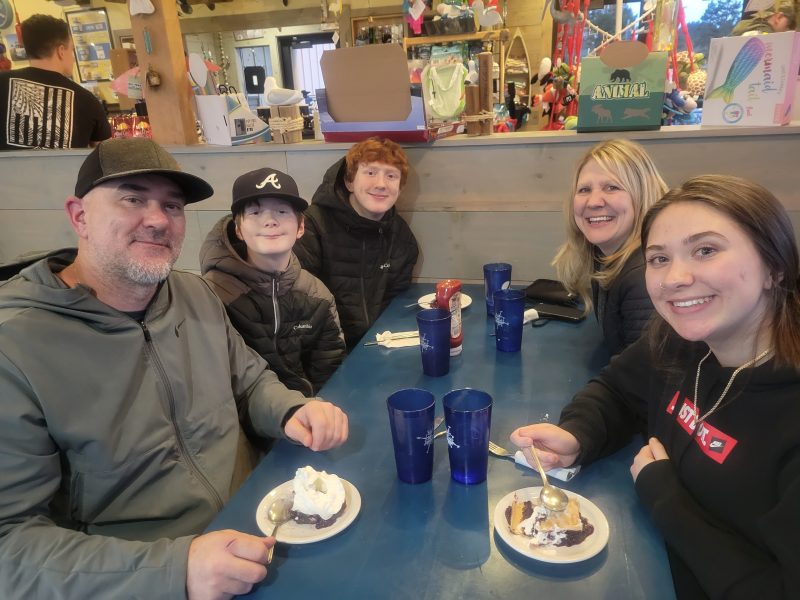 The restaurant was very busy but the rookie servers seemed to handle the pressure without too much trouble.  This reporter was served promptly and the food was delicious.
The 2023 senior class is comprised of approximately 100 students and the students will get to choose their "send off" destination.