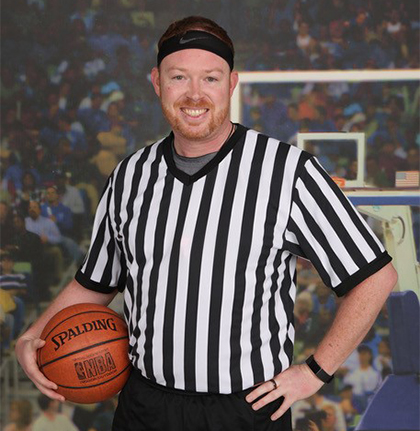 Calling the Shots
Things move fast in the circles the spirited character with the colorful name of Boone Marker travels.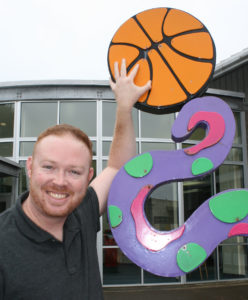 Mere days ago, a reporter was about to type a final period on a feature story detailing the many worthy accomplishments and outstanding qualities the personable 34-year-old sports enthusiast has brought to Lincoln City in less than three years of residence.
Stop the presses!
On Tuesday, the former Lincoln City Community Center program supervisor was named to the newly created position of Recreation Supervisor (formerly known as Center director), replacing Gail Kimberling, who recently retired after more than a decade of unprecedented service.
"His experience, enthusiasm and expertise in recreation, past success in city parks and recreation programming, and leadership role in the community and with staff make him a good fit with our department," Parks & Recreation Department Director Jeanne Sprague said.
Born in Albany and raised in Salem-Keizer, the 2002 McNary High graduate came to Lincoln City in the fall of 2015 after a co-worker recommended the Community Center's recreation program supervisor position after meeting Kimberling at an Oregon Recreation & Park Association conference. Marker met with Kimberling and interviewed the following week.
"Two weeks later I began my career here . . . Nov. 30, 2015," he said.
Son of Ben Marker, mother Amy and stepdad Dale Slater, the animated sports fan has three sisters — Tina, Jennifer and Mariesha (and brother-in law Derek). He owns an associate's degree from Chemeketa Community College, a bachelor's in Interdisciplinary Studies from Western Oregon and an MBA from the University of Phoenix.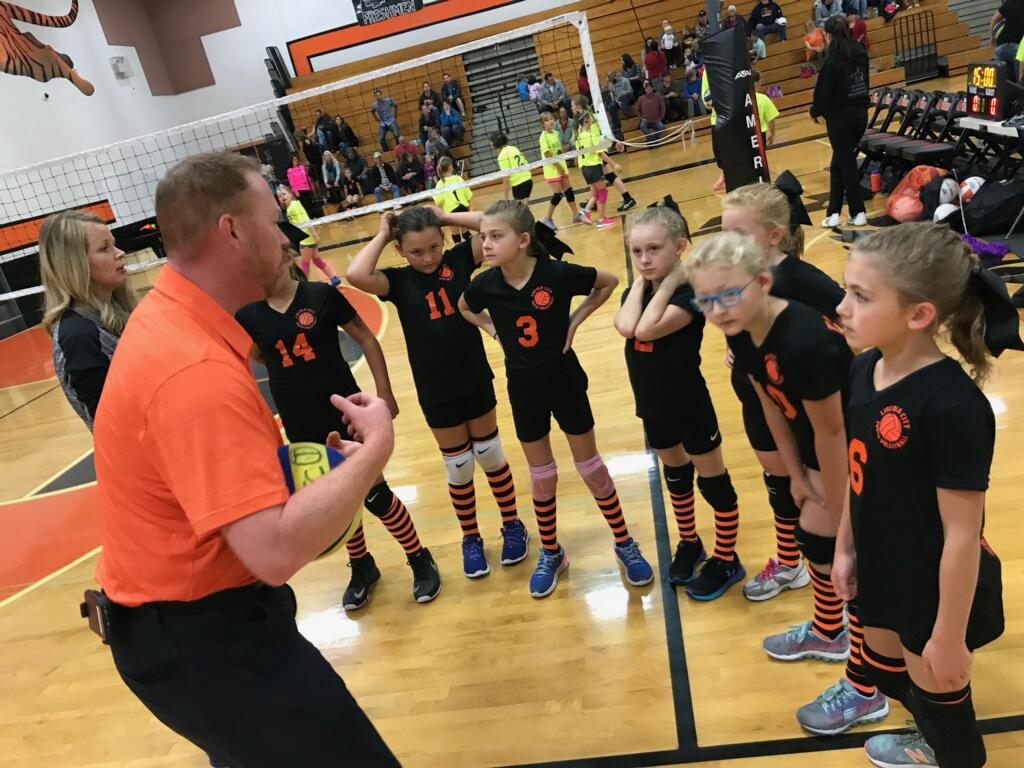 "I love working and watching the growth of the kids who play sports," Marker said. "Youth sports help pave a way and teach so many values to kids growing up. After working in youth sports since I was 18, and running a successful sports program in Salem, Lincoln City was a great opportunity for me."
In his short time on the Coast, Marker has coached fifth- and sixth-grade boys and girls basketball, indoor soccer, middle school track and field, youth volleyball, youth league softball and high school softball and volleyball. He has coached volleyball since he was 19, including 12 years of high school, a "Little Spikers" clinic, and competitive travel and college softball.
"I'm most proud of the youth volleyball program . . . the kids involved and the growth we have had as a program." he said. "I hope to see great volleyball funnel into Taft High in the next few years."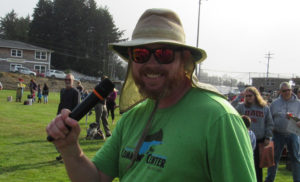 Perhaps Marker's crowning achievement to date has been "National Night Out," a community-building campaign staged in early August at Kirtsis Park to promote police partnerships and neighborhood camaraderie.
"I grew up going to a neighborhood block party and I had the idea to have one in Lincoln City," he said. "With partnership with Lincoln City Police we had live music, a dunk tank, free food, games and much more."
Marker has also been deeply involved in projects such as "Touch-A-Truck," "Movie in the Park," building the float for this year's Portland Grand Floral Parade, starting adult kickball and volleyball leagues and improving the youth sports leagues, camps and after-school programs.
"Boone has demonstrated numerous times his solid ability to organize and lead the community," Sprague said.
Marker credited his parents and family, coaches Gib Gilmore, Roland Herrera, Jeff Auvinen and Tom Smythe, supervisors Skip Collins, Jason Caldwell and Kimberling for playing key roles in his development as a leader and supervisor.
"Boone has been an excellent addition to the Lincoln City community," said former Taft High Principal Majalise Tolan, now Lincoln County School District Improvement and Secondary Curriculum Administrator. "He goes above and beyond to find ways to engage youth and adults in our community."
Marker started his recreation career in 2005 as a branch manager for Boys & Girls Club of Salem, Marion & Polk counties, moving his way up to athletic director. In early 2015, he joined the City of Salem as recreation leader.
"Boone is a high-energy hard worker." said Melinda Mokalla, recreation specialist for the City of Salem Public Works Department, who got to know Marker at the Boys & Girls Club. "His enthusiasm for youth sports and life is hard to match."
In his spare time, the energetic redhead volunteers with many groups, such as the School District, Kiwanis Club, Family Promise and more. He also serves as a public address announcer, master of ceremonies, radio guest, sportswriter and referee.
"Though relatively young, Boone had impressive experience in the field of recreation," Kimberling said. "In addition to his experience, Boone had great confidence in his ability to take on a new position in a new community."
Marker said his vision includes maintaining a positive environment and building participation in expansive adult and youth sports and recreation programs.
"Boone is incredibly organized," Tolan said. "He goes above and beyond to ease the life of his volunteer coaches and finds time in his schedule to volunteer with high school programs and also watch students he has coached as they move up through their life as a Tiger."
Kimberling, who retired last week, met Marker when he applied for the recreation program supervisor position following the departure of Karl McShane, a former Taft High coach who left to work for the School District.
Kimberling said Marker's first request was to be known as "Coach Boone," "which told me a lot about the positive, respectful relationships he wanted to develop with co-workers, parents, coaches and youngsters."
Kimberling said "Coach Boone" met and exceeded all expectations.
"Coaching has been a large part of my life, and I remember asking Gail if my email could be 'Coach Boone,'" Marker said. "After she agreed, I agreed to come to Lincoln City. I was welcomed by the community and did my best to embed myself in Lincoln City."
It wasn't long before Boone made his mark on the community he has grown to love and appreciate.
"He was a pure joy to have on our team," Kimberling said "Boone always has a 'can-do' attitude. No task is too small or too large. Dress up as 'Cap'n Barnacle' and build a float, no problem! Learn about pool pumps, OK! Mediate between agencies, check! Coach that extra team and run a camp, sign him up! Boone is not shy about creating new programs, asking for sponsorships, recruiting volunteers or facing the City Council."
It's a role Marker cherishes from his newly appointed point-guard position.
"Creating a positive experience is what I was taught growing up, and I try to provide that atmosphere in all sports programs," Marker said. "More importantly, I love being a part of our community. Lincoln City is special, and I'm fortunate to be a part of it."