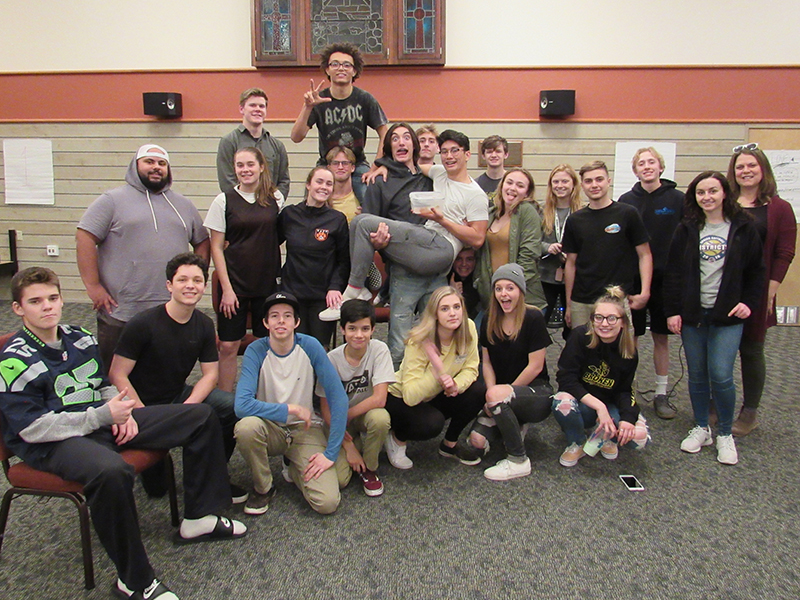 "Being with God isn't just about being in church. It can be about cracking eggs on each others' heads."
— Taft High senior Lilly Salsbery
No matter how you look at it, Young Life makes a difference.
Kelly Ellis knows better than anyone. She's the leader of a diverse group of high school-age kids who call Chapel by the Sea home every other Monday night in a carefree environment designed to party with a purpose.
"Young Life's mission is to introduce teens to Jesus Christ and help them grow in their faith," Ellis said.
Participation in Young Life is considered the first step of a lifelong journey by assuming the choices kids make today — based on God's love — will have an impact on their lives tomorrow . . . that their lives have worth, meaning and purpose.
"We play games, bond and talk," Taft senior Lydia Prins said. "We grow into relationships with each other and God, and it lets us break out of our shells."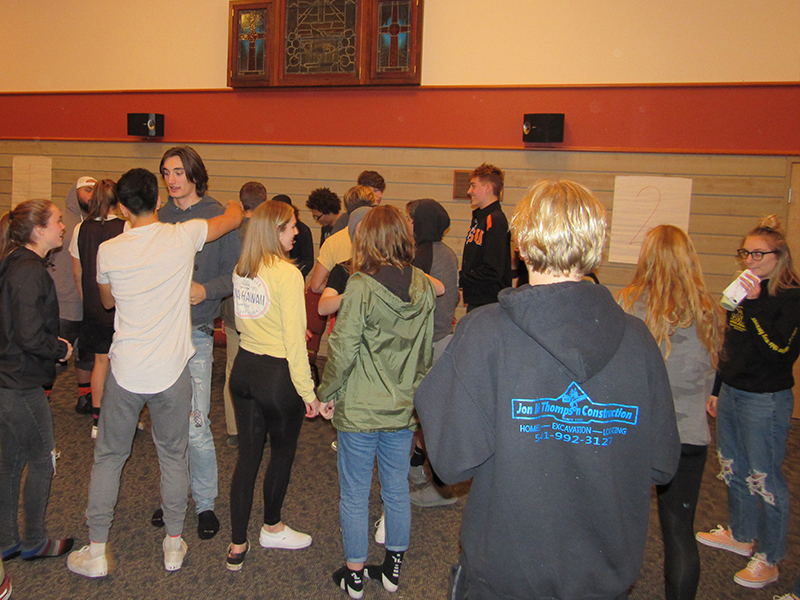 Because kids don't care how much you know until they know how much you care, Young Life leaders show they care by going where kids are, meeting them as they are, believing in who they can be . . .
And what they can become.
"Young Life leaders are committed to being involved with kids' lives — from supporting them at their sporting events to listening to them talk about what's important to them," Ellis said.
Open to all teens, Young Life meets every other Monday night at Chapel by the Sea for "Club," where members play games, interact and have fun. On opposite weeks, the participants assemble at people's houses for "Campaigners" Bible study to learn more about Jesus.
"Young Life literally brings life to loving God," Salsbery said. "I started coming because being with God isn't just about being in church. Everybody understands fun."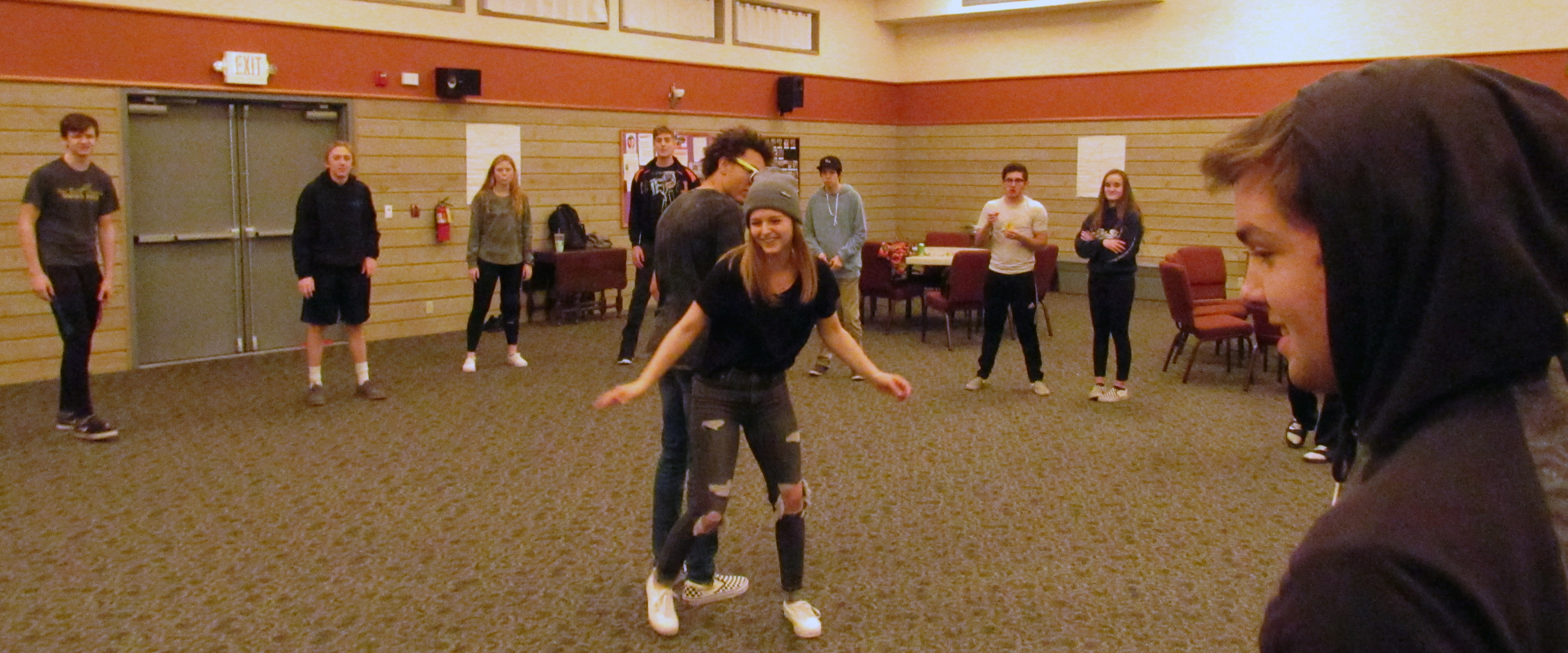 _ _ _
"When you get a good group of young people who believe, are passionate, sacrifice and are committed to a singular purpose, you better look out because great things can happen."
— Clemson football coach Dabo Swinney
_ _ _
Young Life started in 1941 in Texas and is now in 90 countries worldwide. In Lincoln City, Young Life has been active for more than 30 years since Jim and Becky Kulla started a club for Taft students.
The group goes to camp annually in the summer at a Young Life recreational property, and plans occasional weekend events such as dodge ball or bowling. This year, the students are looking forward to summer camp week in July at Washington Family Ranch in Antelope. Participants commonly call camp week the greatest experience of their lives.
According to its website, Young Life Oregon Cascades reaches kids in 25 cities and towns across the region, which stretches from the 45th parallel in the north to California in the south, from the Pacific Ocean to the state's eastern border. It touches the hearts and minds of kids in small towns such as Baker City, Burns and Mill City; coastal towns such as Coos Bay and Newport, high desert towns such as Bend, college towns such as Eugene and Corvallis, and the state capital of Salem.
Young Life believes in the power of presence – that kids' lives are dramatically impacted when caring adults share God's love with them. Because its leaders believe in them, kids begin to see that their lives can have importance and impact. It's the first step of a glorious adventure that will affect the careers they choose, marriages they form and families they raise.
"Young Life cares about kids. We believe that all students deserve to know about the life that God has for them," Ellis said.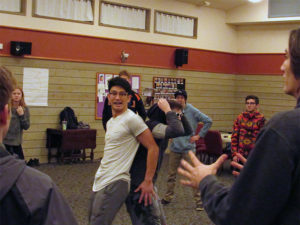 Young Life programs are custom-made for kids throughout their adolescent years. While Young Life is the name of the group aimed at high school students, its middle school program is called WyldLife. The initiative for college and university students is known as Young Life College. Young Life reaches military teens through a program called Club Beyond.
"It will help me make decisions to try and better myself and others, to try to become a kinder individual and just be more loving," Taft senior Charlotte Huppert said.
Young Life starts with adults concerned enough about kids to go to them on their turf and in their culture to build bridges of friendship. The relationships don't happen overnight — they take time, patience, trust, consistency and persistence.
"I found myself in a low place around seventh grade," Taft senior Tyee Fisher said. "I found God and grew into a family with these people."
Young Life makes a difference in kids' lives because it is supported by adults and parents who care. Membership is for those who want to get the most out of life, whatever their interests or abilities, and no matter who they hang out with.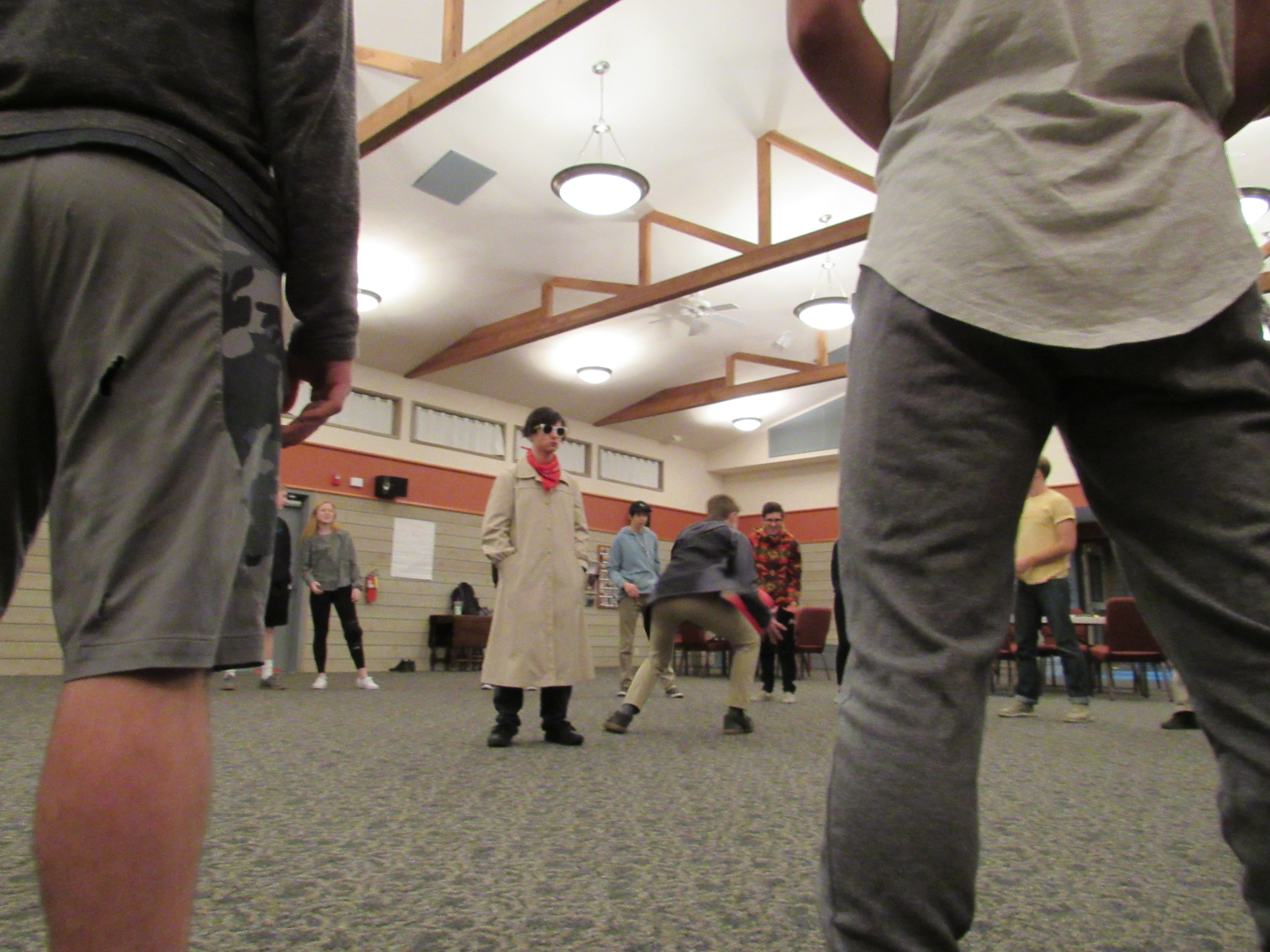 "I was afraid I wasn't going to be accepted, but I was accepted with open arms," J.J. Butz said.
Along the way, Young Life encourages kids to celebrate their faith through participation in a local congregation.
"It gives you another home," Fisher said. "You know you always have someone to talk to when you're here."