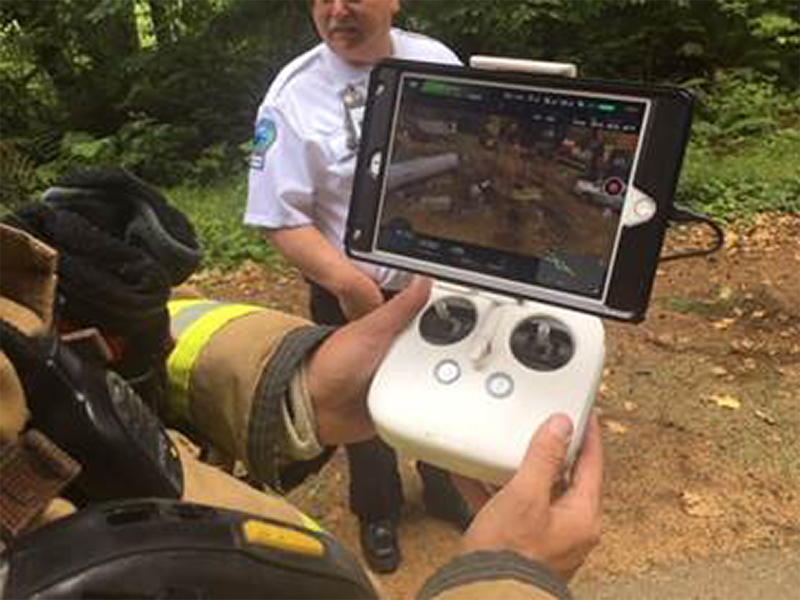 Drones and a hazardous material unit joined local fire and police departments Tuesday morning in an evacuation effort to deal with an emergency propane leak at 2560 SE 23rd St.
North Lincoln Fire & Rescue (NLFR) was dispatched at 9:24 a.m. to an area where business owners were reinstalling a large propane tank with a crane when the bottom of the tank struck part of the support structure, shearing off the valve. The tank, which can hold up to 4,000 gallons of liquid propane, held an estimated 200 gallons at the time of the leak.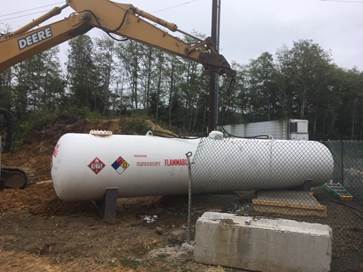 According to a news release, NLFR responded with two engines, one light rescue, and Heavy Rescue 39, which is equipped with hazardous materials equipment. They were assisted by Depoe Bay Fire, Lincoln City Police and Pacific West Ambulance. The propane tank company also responded.
Command on-scene evacuated an area approximately one-half mile in all directions and requested Pacific Power to turn off electricity to the area.
Lincoln City Police held traffic at Highway 101 and SE 23rd Street as the evacuation continued. Further assessment of the situation was made by phone with the Salem Fire Department Regional Haz-Mat Team. Depoe Bay Fire deployed drones, providing a bird's eye view of the event.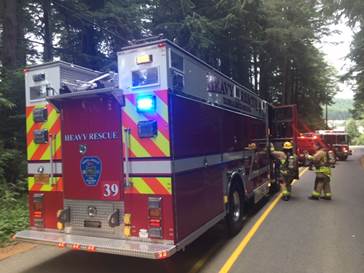 After consultation with the Regional Haz-Mat Team, the propane was allowed to vent into the air as the safest and only viable option. Air quality monitoring was conducted.
The perimeter was reduced to the immediate area after drones identified no further venting. Two NLFR responders equipped with gas monitors in protective protection equipment and self-contained breathing apparatus deemed it safe.
The street reopened at 11:04 a.m.