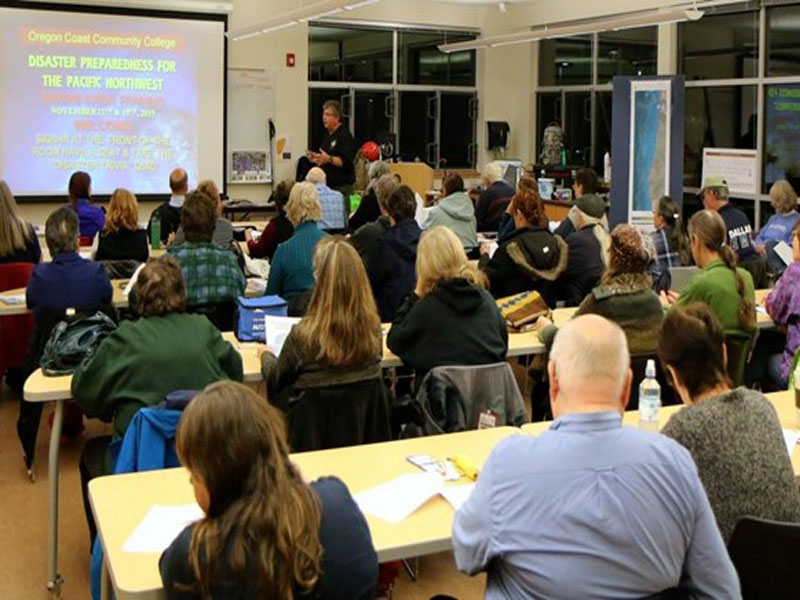 If you've ever wondered what to do during a zombie outbreak or asteroid strike, then Oregon Coast Community College's "Disaster Preparedness for the Pacific Northwest" class is for you.
Two three-hour classes take place 5:30-8:30 p.m. Feb. 20 and Feb. 27 at Oregon Coast Community College (OCCC) in Lincoln City.
The free class is taught by North Lincoln Fire and Rescue's District Captain Jim Kusz. Kusz uses humor and decades of experience to take the paranoia and panic out of planning for threats facing the Oregon Coast. Damaging storms, power outages and the looming Cascadia Subduction Zone will be discussed in frank detail and participants will be shown simple steps they can take to be prepared for anything thrown at them.
Kusz was awarded Oregon's Community Education Educator of the Year for teaching the class and it's the most-attended class in the history of OCCC's Community Ed program.
The program is offered free of charge due to a partnership between OCCC and North Lincoln Fire and Rescue.
Citizens interested in attending the class can register online or call 541-996-6222.