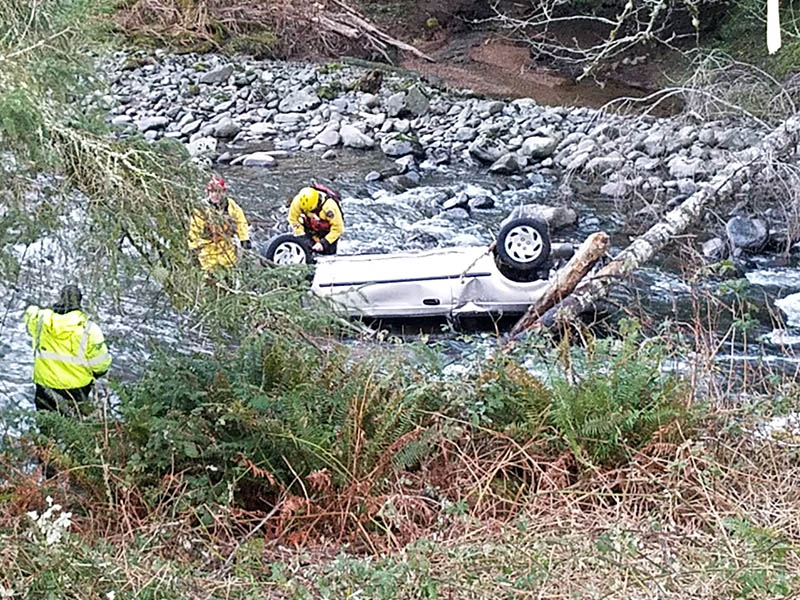 A vehicle driven into the Salmon River Jan. 22 — the subject of a dramatic rescue — was removed a month later, Feb. 22, by a coordinated effort of multiple first responders.
North Lincoln Fire Rescue's (NLFR) Water Rescue Team, Oregon State Police, Oregon Department of Transportation and Car Care Tow-Pro worked together to extricate the vehicle from the Salmon River using recovery cables on the partially submerged vehicle which was trapped by a fallen tree.
NLFR officials said the delay in removing the vehicle was due to high water levels, poor weather, swift currents and financial constraints.
Car Care Tow-Pro donated equipment and personnel to make the recovery possible.
The entire operation took approximately one hour to complete.