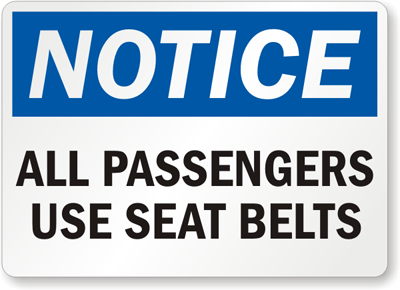 The Lincoln County Sheriff's Office will join other law enforcement agencies across the nation with a seat belt enforcement blitz from May 20 to June 2. 
The annual campaign is part of the U.S. Department of Transportation's National Highway Traffic Safety Administration's national Click It or Ticket high-visibility enforcement effort.
Aimed at enforcing seat belt use to help keep families safe, the national seat belt campaign runs concurrent with the busy travel season.
During the Click It or Ticket campaign, Lincoln County Sheriff's deputies will work with fellow law enforcement officers across local and state lines to ensure the message gets out to drivers and passengers.
Wearing a seat belt is required by law, but it's more than that: By far, buckling up is the simplest thing you can do to limit injury or save your life during a crash.