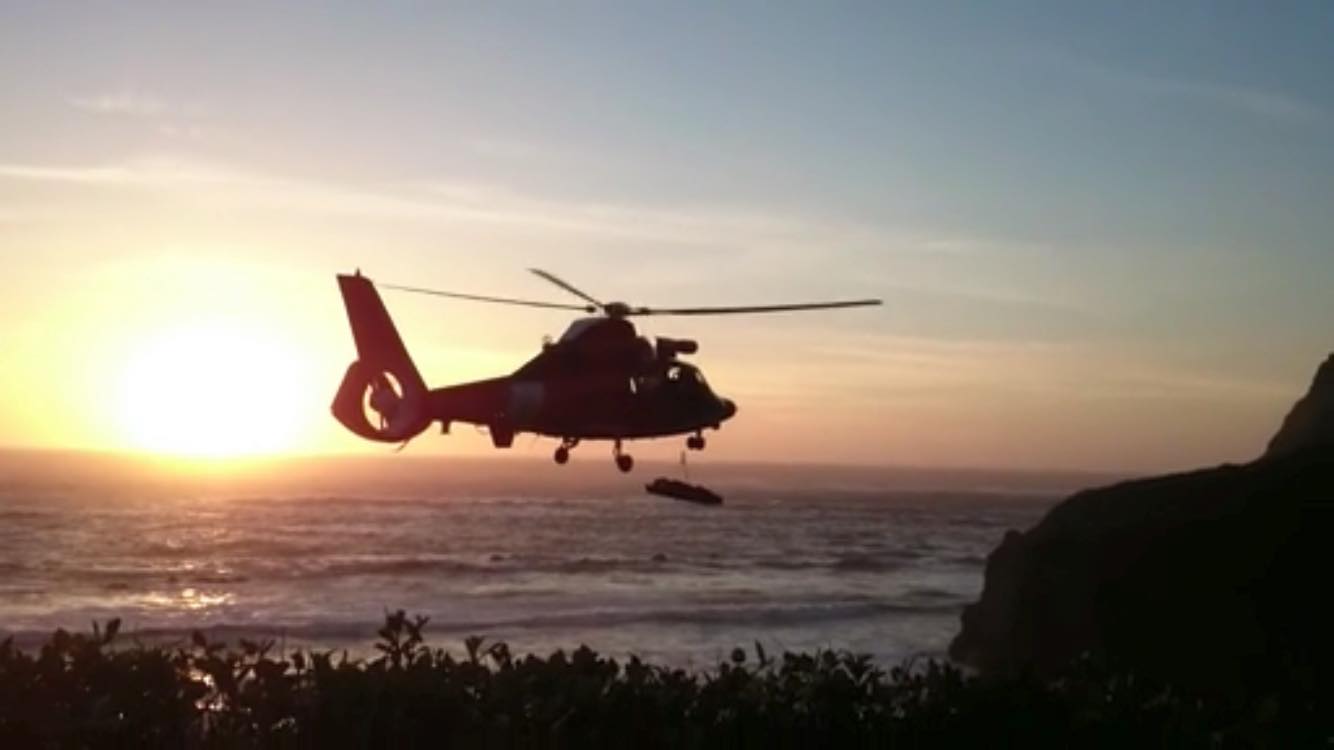 A Coast Guard aircrew rescued two mariners from their vessel that ran aground in Yaquina Bay Sunday afternoon by hoisting them to safety.
At around 4 p.m., the individuals aboard the 14-foot recreational vessel requested towing assistance from the Coast Guard after their boat ran aground on mud flats in the bay.
A Coast Guard Station Yaquina Bay boat crew initially responded, but were unable to reach the vessel.
The Coast Guard Air Facility Newport aircrew aboard an MH-65 Dolphin helicopter transported the individuals to safety.
Coast Guard Sector North Bend personnel dispatched the aircrew, who arrived on scene and completed the hoist at 8:57 p.m.
No injuries were reported.