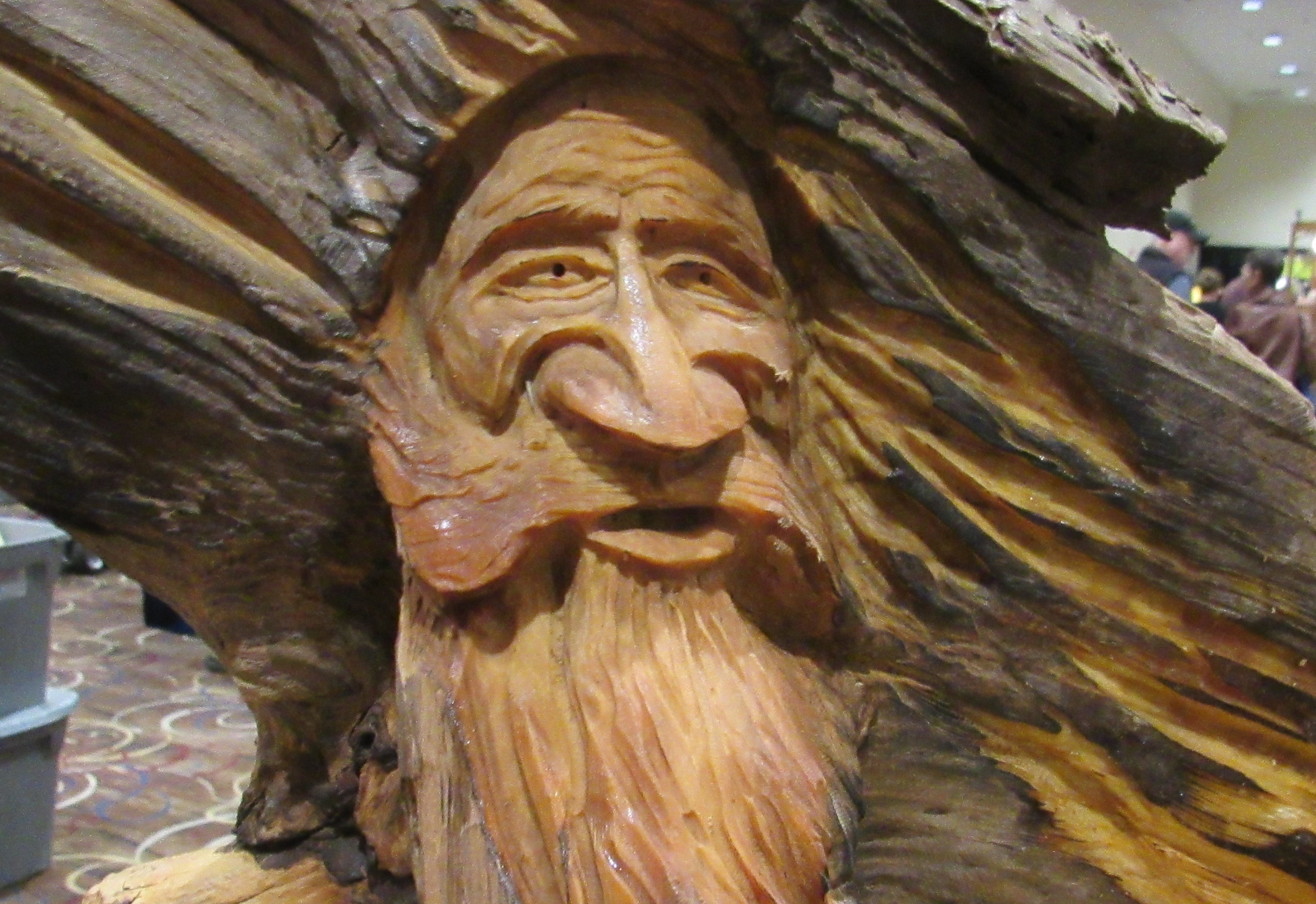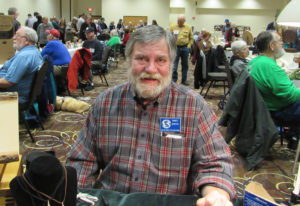 Woodcarvers from beginner to professional are at Chinook Winds Casino Resort on Saturday and Sunday for the 27th annual Artistry in Wood show, which is free to the public.
Randy Martin, from Sandy, is the featured artist this year and the theme is "On the Western Shore." Hundreds of people looked over tables with all manner of wood carving and turnings.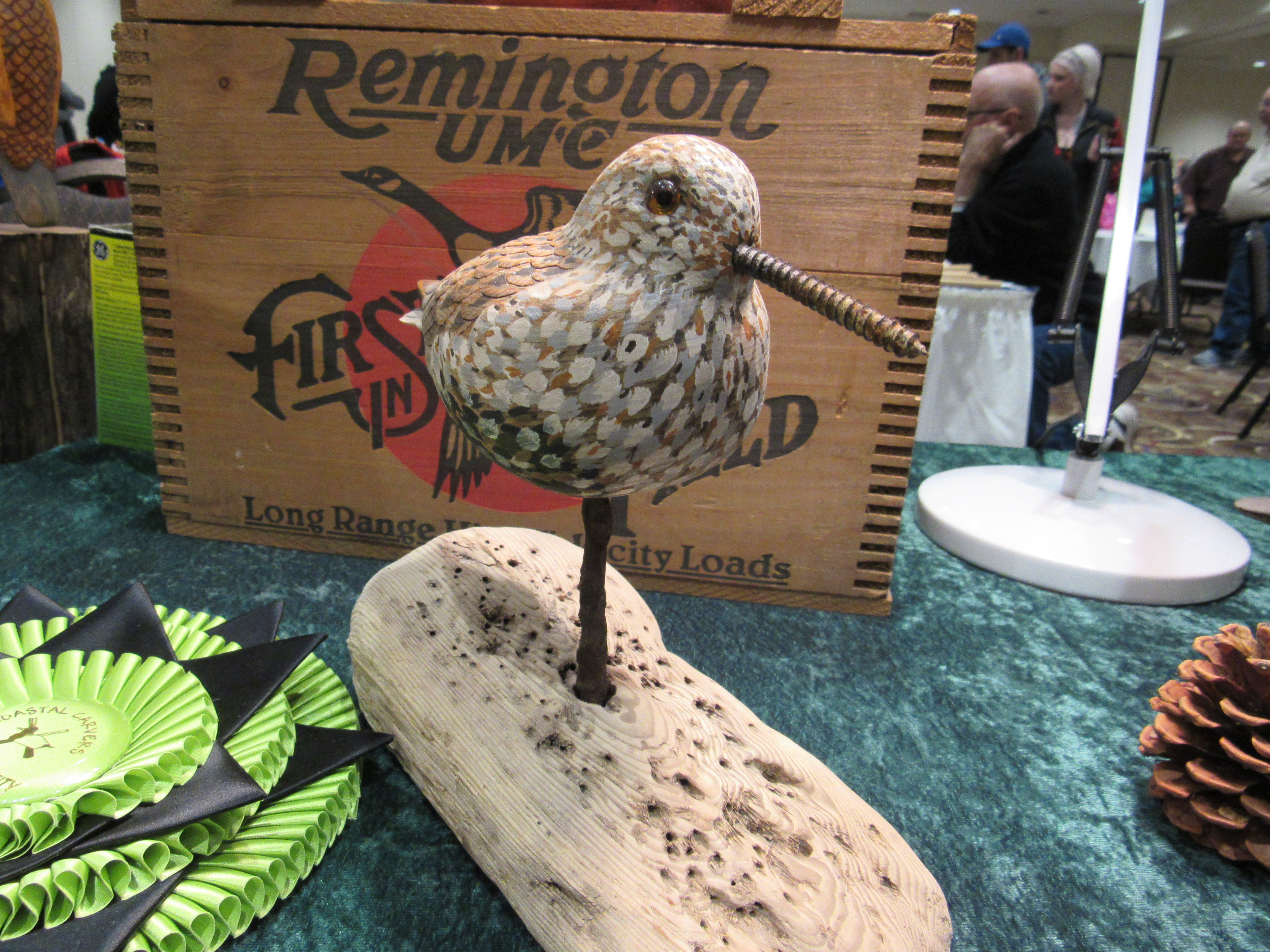 Free classes are offered over the two-day event:
Youth lessons
Carving a spoon
Fire painting
Turning a natural edge bowl
How to carve an eyeball
Clint and Kathy Ritchie of Spirits of Many Faces displayed unique carvings made from pine knots hundreds of years old that "will bring you luck and happiness." Some of the faces were carved into wood that survived a Crater Lake-area forest fire.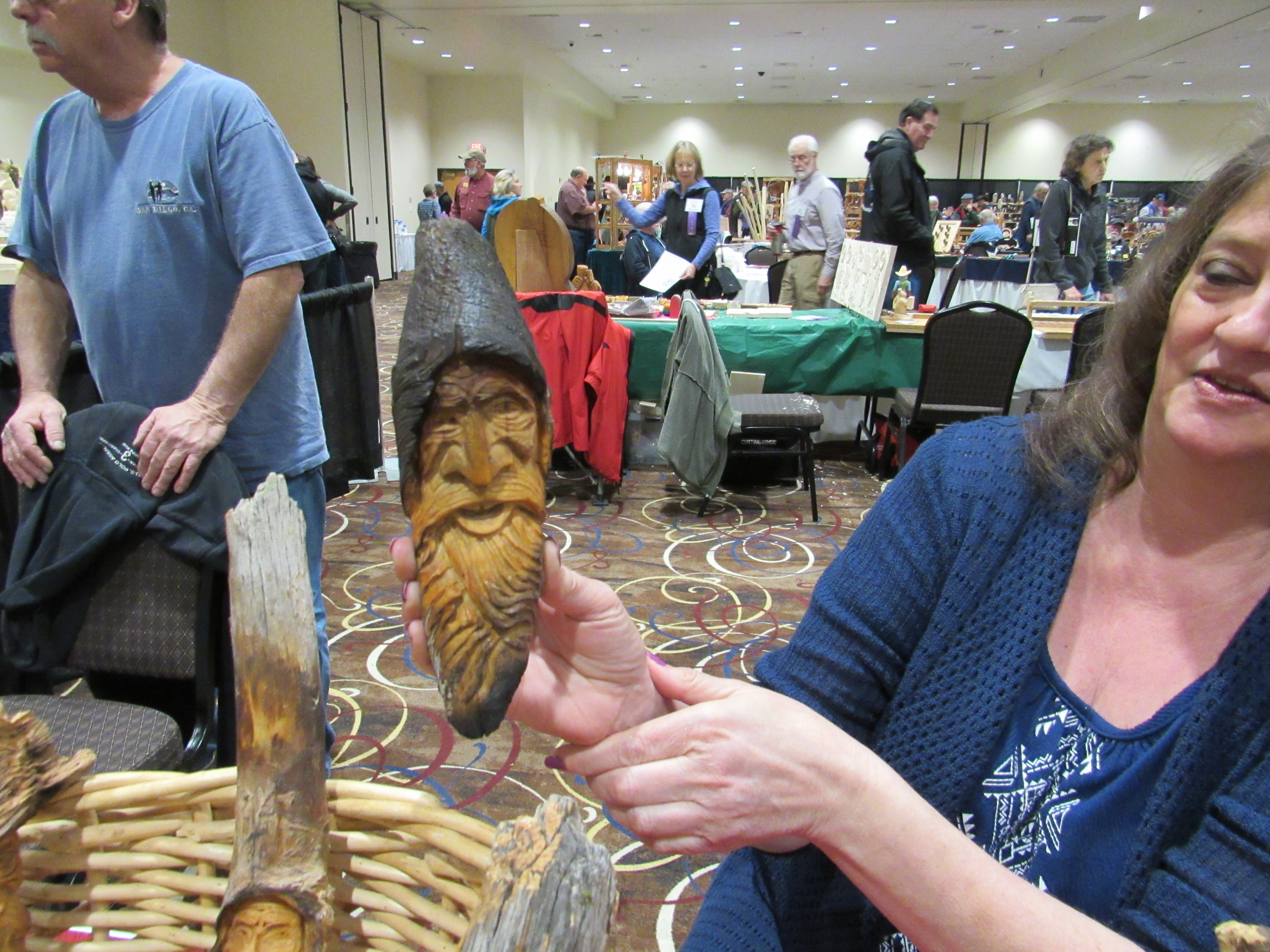 "We've sold a few already in the first couple of hours," said Clint. "People see the prices and they buy right away."
Cynthia Longhat-Adams of Two Spirit Creations in Lincoln City, is a fire painter who completes an inch per hour with her craft.
"I'm finding using milk and a torch makes it faster," she said.
Flute player and carver Don Butler of Albany-based Whistleblown Studios, has multiple Native American flutes and wood turnings on display. Butler played a flute for patrons and gave a history lesson.
"I don't play anything recognizable or repeatable," Butler said.
The event continues from 10 a.m. to 4 p.m. Sunday at Chinook Winds.