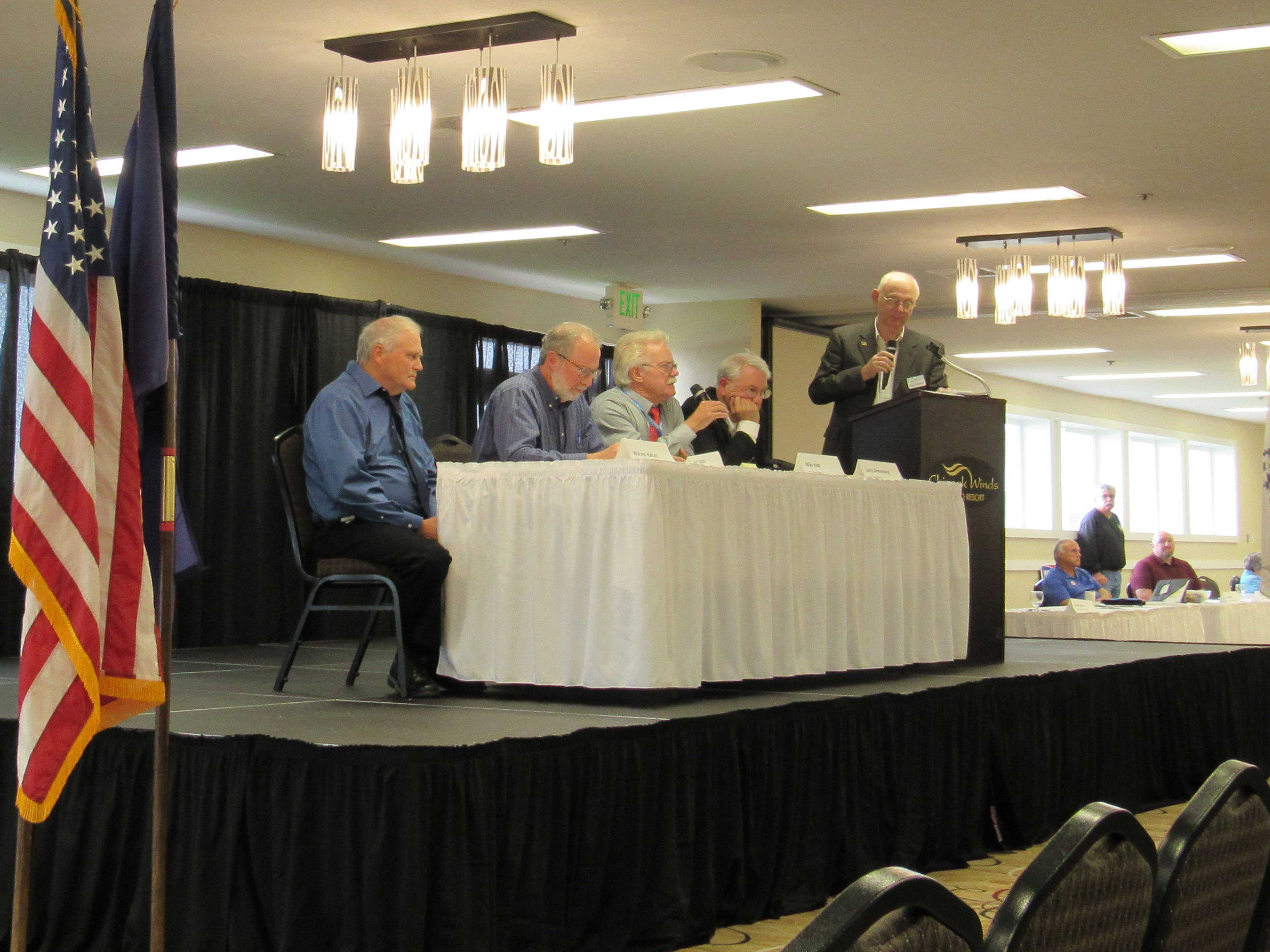 Several candidates seeking support for the offices of Lincoln County mayor, commissioner and treasurer drew a large turnout Sunday for a public political forum at Chinook Winds Casino Resort.
Local radio personality Roger Robertson from KBCH-AM (1400) asked questions from the audience that were drawn randomly by the candidates campaigning for votes in the Nov. 6 general election.
First to field questions were Jayne Welch and Rob McAfee, candidates for Lincoln County treasurer.
Welch is the active Lincoln County treasurer, tax analyst and tax deputy. McAfee comes from a small business background with the Lincoln County Sheriff's Office and the Lincoln County School District.
Next to sit on the dais were Lincoln County Commissioner Position 1 candidates Virginia "Jenny" Demaris and incumbent Doug Hunt.
Demaris has been Manager of the Lincoln County Emergency Management Department since 2011 and Public Health Preparedness program since 2014. Demaris has 22 years of administrative healthcare experience while Hunt has 39 years of finance experience and 25 years in Lincoln County.
Diane Kusz and Nancy Oksenholt, Lincoln City City Council candidates for Ward 2, followed.
Kusz was on the Lincoln City Visitor and Convention Committee Advisory Board from 1998 through 2018. Oksenholt serves on the Lincoln City Budget Committee.
City Council Ward 3 candidates included Larry Armstrong, Warren Halcott, Mike Holt and Rick Mark. Jack Sparrow was not present.
Armstrong, a U.S. Army Veteran, serves on the Lincoln City Budget Committee. Not much is known about Halcott, who was added to the ballot late and does not appear in the Lincoln County voter's pamphlet.
Holt serves on the Lincoln City Budget Committee and has a degree in finance. Mark was a newspaper editor for more than 30 years and also serves on the budget committee.
Lincoln City mayor candidates Dick Anderson, David Dahle and Susan Wahlke closed out the afternoon's proceedings.
Anderson was Lincoln City mayor from 2011-14, and served as Lincoln City City Councilor from 2009-2010 and from 2015 to present.
Dahle is a media entrepreneur who has provided media services for numerous cities.
Wahlke is a City Councilor who has also served on the Lincoln City Budget Committee.
Mitch Parsons, who is running unopposed for City Council Ward 1, was not present. Ward 2 City Council candidate Jack Sparrow did not attend.
Candidates Homepage interviewed expressed their delight with the overall presentation and in the way the forum was conducted.