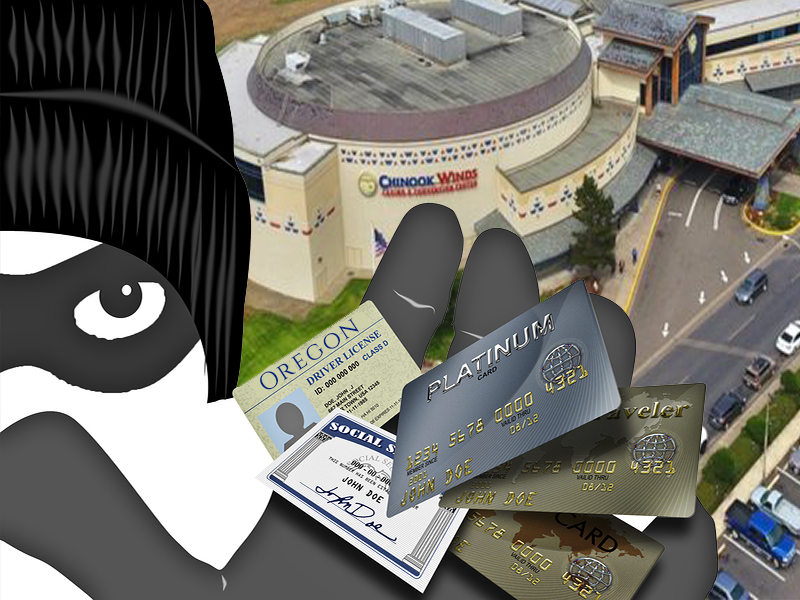 Lincoln City Police arrested two men on identity theft-related charges Thursday, March 7, for attempting to use several stolen credit cards at Chinook Winds Casino Resort.
"They were attempting to use the ATM's in the casino to get money from the cards," Lincoln City Police Sgt. Jeffery Winn said. "Casino security called us and said something weird was going on."
Scott Richardson, 32, from Portland, was found in possession of credit cards with different names on them, as well as an identification card for another, police said. Richardson initially provided a false name to officers, but was later identified. Richardson was also found with a small amount of heroin, police said.
While contacting Richardson, the investigation led to a second male who was also allegedly trying to get money from a different ATM.
"They were there together, but they were not together when we contacted the first subject," Winn said.
Brandon Savage, 31, of Milwaukie was found in possession of several stolen credit cards and a stolen identification card.
"We got everybody involved in this instance," Winn said.
The investigation revealed most of the credit cards and identifications were stolen from the Portland area. Officers were able to contact the victims of the stolen credit and identification cards and are working to return the property to the rightful owners.
Both individuals were taken into custody and transported to the Lincoln County Jail.
Richardson was charged with unlawful possession of heroin, identity theft, misuse of identification and probation violation.
Savage was lodged on charges of identity theft, fraudulent use of a credit card and theft.
The Lincoln City Police are continuing their investigation.